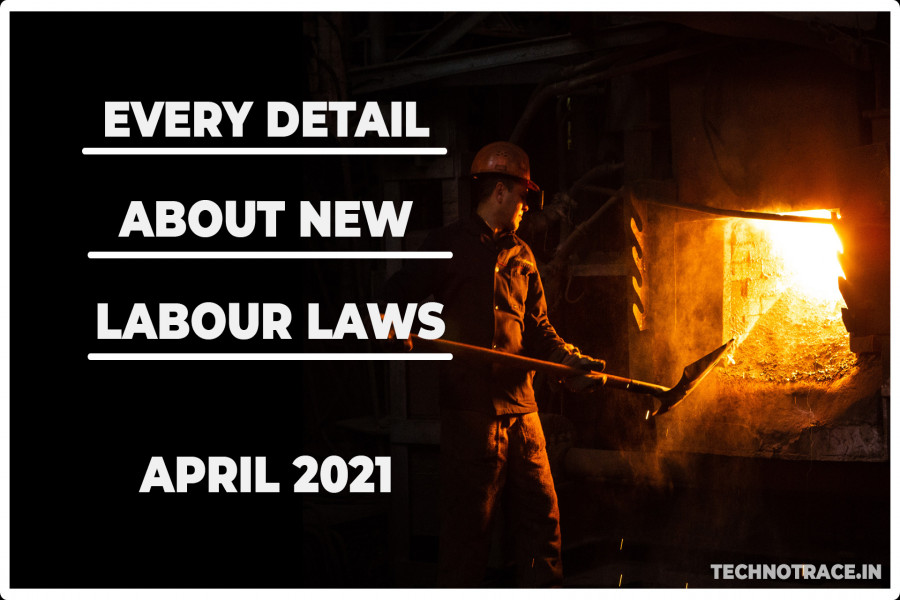 Every Detail About Upcoming Labour Laws w.e.f. 1st April 2021
Will it impact your salary?
Cost To Company(CTC) will now be fixed based on the new government labor law. The Basic Pay should be at least a minimum of 50 Percent of the CTC. Now the employees may find an impact on their in-hand/take-home salary as per the new labor law which may be coming to play as of April 1, 2021. 4 Days working and overtime pay could be beneficial for some workers as well.
As per the Wages Codes 2019, wages that are paid to an employee include the basic pay plus dearness allowance (DA) and retention payment.
Therefore, other remunerations such as PF contributions, bonuses, pension, HRA, gratuity, overtime, etc. are not covered under the definition of wages.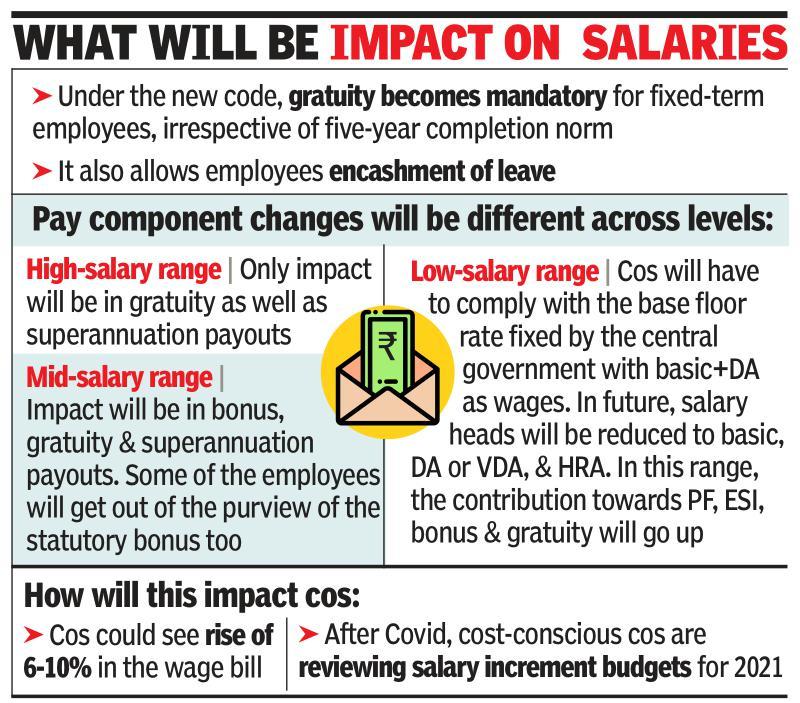 Source: TIMESOFINDIA
Now suppose you're having a CTC of 3.6 Lakh Per Annum. Now as per generic calculation you should be getting 30,000 per month in your bank. But the salary you got is a bit less than expected, why?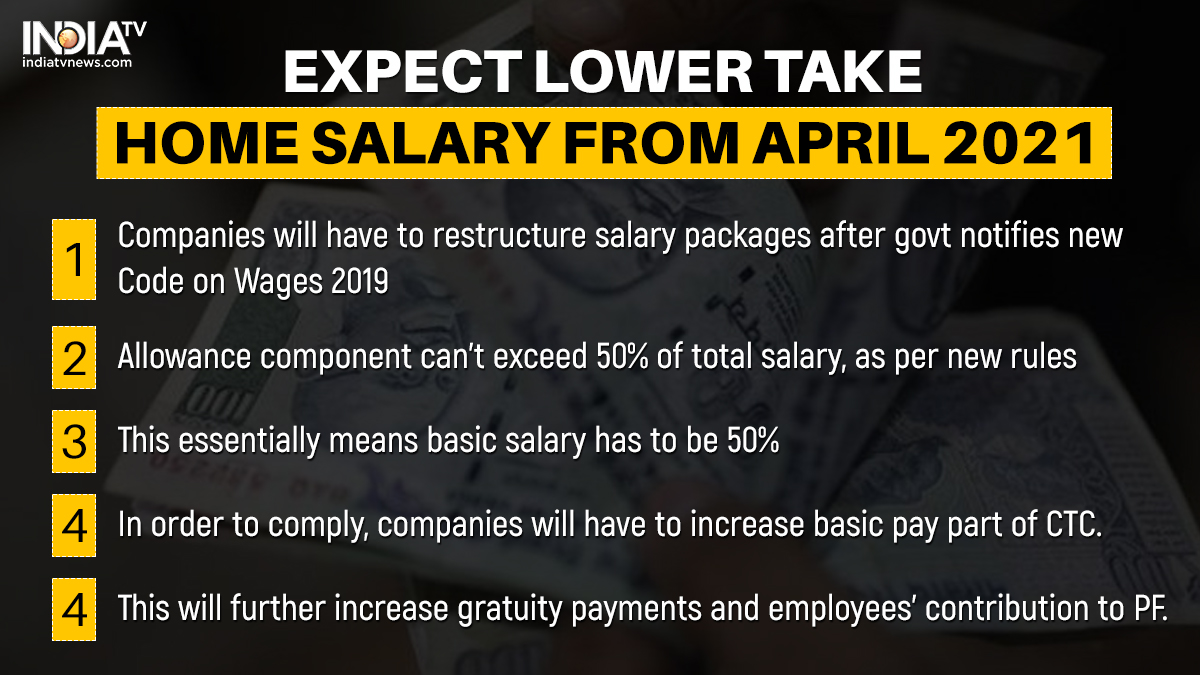 Source: IndiaTV News
Because CTC is the Cost To Company, which means the company is spending the amount to keep you at the company, which includes the amount sent to your bank as well as Income Tax. deductions, Health Insurance monthly premium, and the amount which gets deducted for the subsidized mail.
So what you actually get in your bank is called the In-Hand Salary or Take Home Salary. Now this consists of Basic Pay, House Allowance, Performance Incentives, etc.
Now when it comes to paying income tax the factors that decide it vary as per the salary structure or the components that constitute it like Basic Pay etc.
The greater the Basic would be the more you have to pay the tax, and other components like Allowances (Dearness, House Rent, etc.) are made for enhanced tax savings for the employees.
The companies get a little benefit when it comes to less Basic Pay. Because the P.F.(Provident Fund) contribution would be much more if the Basic would be higher. So they keep it as low as possible.
Now to encourage the amendment in labor laws the government passed 4 Major Labour Codes by combining 44 central labor laws which simplify the purpose and also provide much more clearance towards it. The same has already received the President's acceptance word.
While the Social Security Code on wages was passed in Parliament in 2019, the other three codes were awaiting confirmation from the ministry and finally approved last year. The Labour Ministry is now all set to implement the new rules under these four labor codes.
We have finalized the rules under the four codes which are required to implement the four labor codes. We are ready to notify these rules. The states are doing their work to firm up rules under the four codes,
says Labour Secretary Apurva Chandra.
Once the codes are passed, companies would require a salary restructure of their employees as of April 1, 2021.

As per the new wages code it's compulsory for organizations to make sure that 50 percent is the max basic pay of employees' CTC, while the remaining 50 percent comprises other employee allowances, including house rent, overtime, etc.
These include an increase in gratuity and the exclusion of benefits such as bonus, PF, and HRA from the wages.
For any 15 minutes or more over time, the companies are required to provide an overtime payment which would be attractive for some employees as well.
As per new codes, the government has made it clear that most companies could ask 48 hours for working from their workers for a one-week work capacity, and the employers could opt for this work time and make it available in 4 days, 5 days, or 6-day week structure whichever suits them.
The Following Codes are:

Occupational Safety Code
Health And Working Conditions Code
Industrial Relations Code
Social Security Code
Anyway, thank you so much for reading. I appreciate your time and effort. If you've any questions about this post then don't deny your heart with a hesitation. I'm always open to any suggestions. Leave a clap if liked it. Every CLAP is your appreciation for my words.

Share if you consider this important to someone.
Have a great day 😊, Cheers!