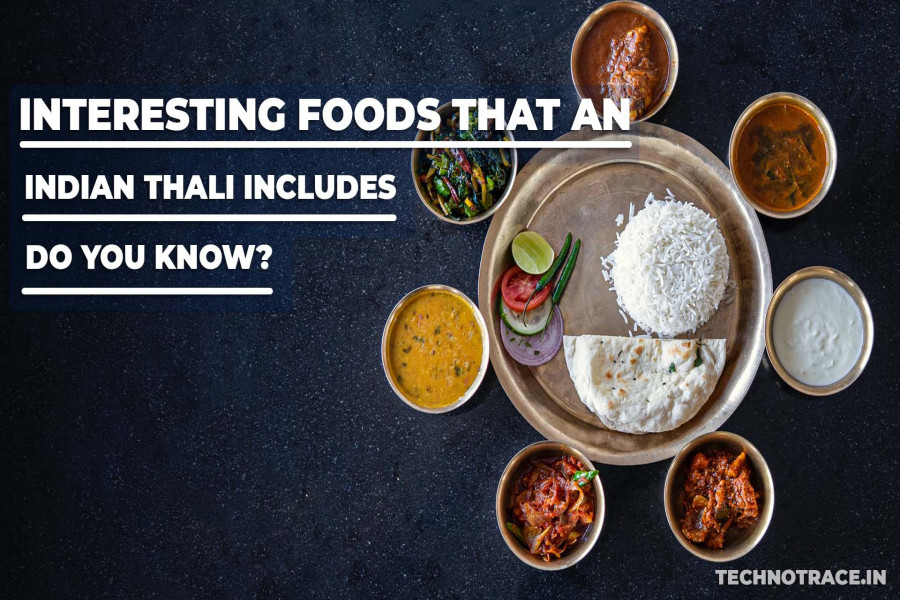 Interesting Foods That An Indian Thali Includes - Do You Know ?
Your belly rules your mind.
India is rich in culture. Food comes under this as well. Indian food is considered the best kind of food from Asiatic countries. From ancient times, people seek for Indian food. Globally there's a huge market for Indian food.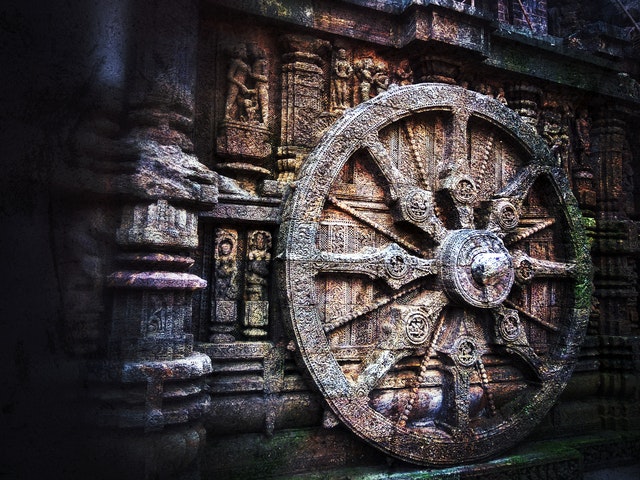 When we talk about Indian thali, it means a platter that includes a huge number of different food from the region.
Thali represents Indian culture, how Indian likes to eat, what they like to eat. This thali has plenty of different variations, the item changes with mood, festival, and places.


Indian biodiversity has impacted this thali a little too much.
So, let's discover the Indian diateriry system through this blog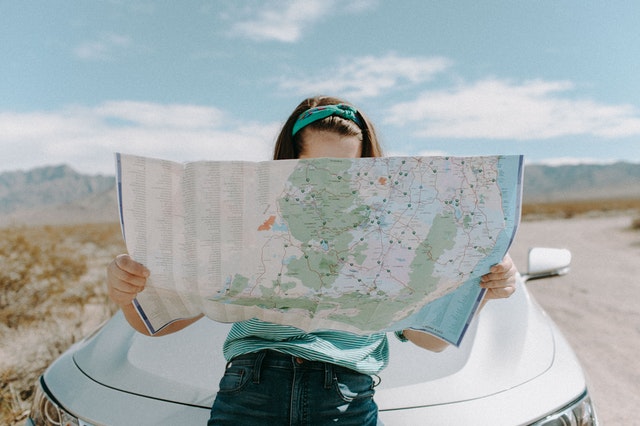 From Kerala to Kashmir, Gujrat to Kolkata. every part of India represents different food, different tradition.
The basis of Indian thali
In one thali there are many categories, which is the Hindi word of the bowl. According to ancient Indian culture, one should eat on a disposable thali. Because there was a time when people in India believed that, food is organic, we eat food for our soul and body. Using the same plate, again and again, is not good. Plus if we use disposable things like a plate-like banana leaf then it is great.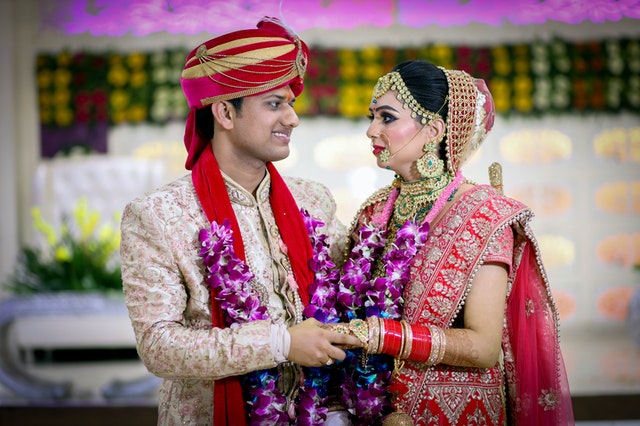 In India, people use these kinds of plates everywhere. Especially in south India and north India.
The marriage ceremony, birthday celebration is such a festival where Indians use such thalis.
Usually, the thali contains 10 foods, however, this thing varies from place to place.
In Short
Indian Thali has its own traditional values which cover cultural celebrations as well.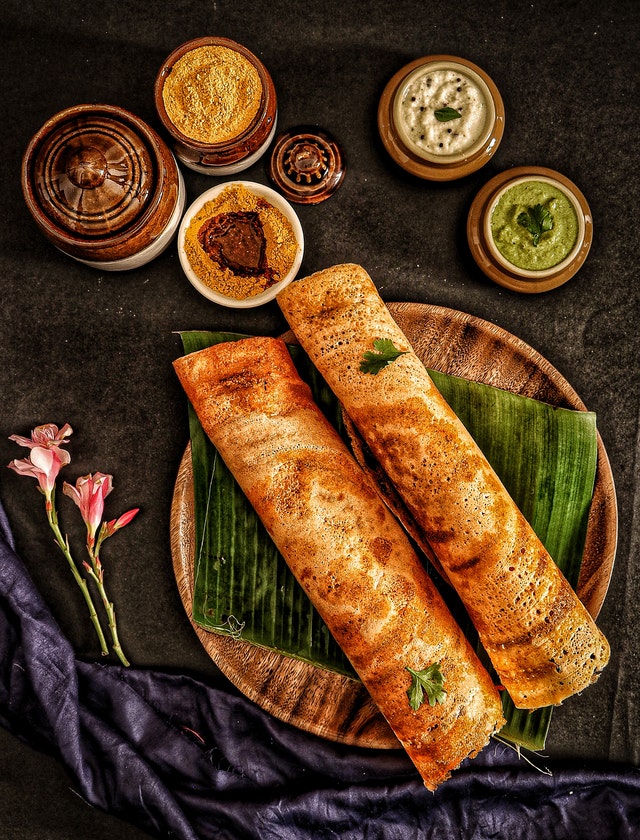 Grain
Lentils
Vegetable
Chutney
Raita
Pickle
Papadum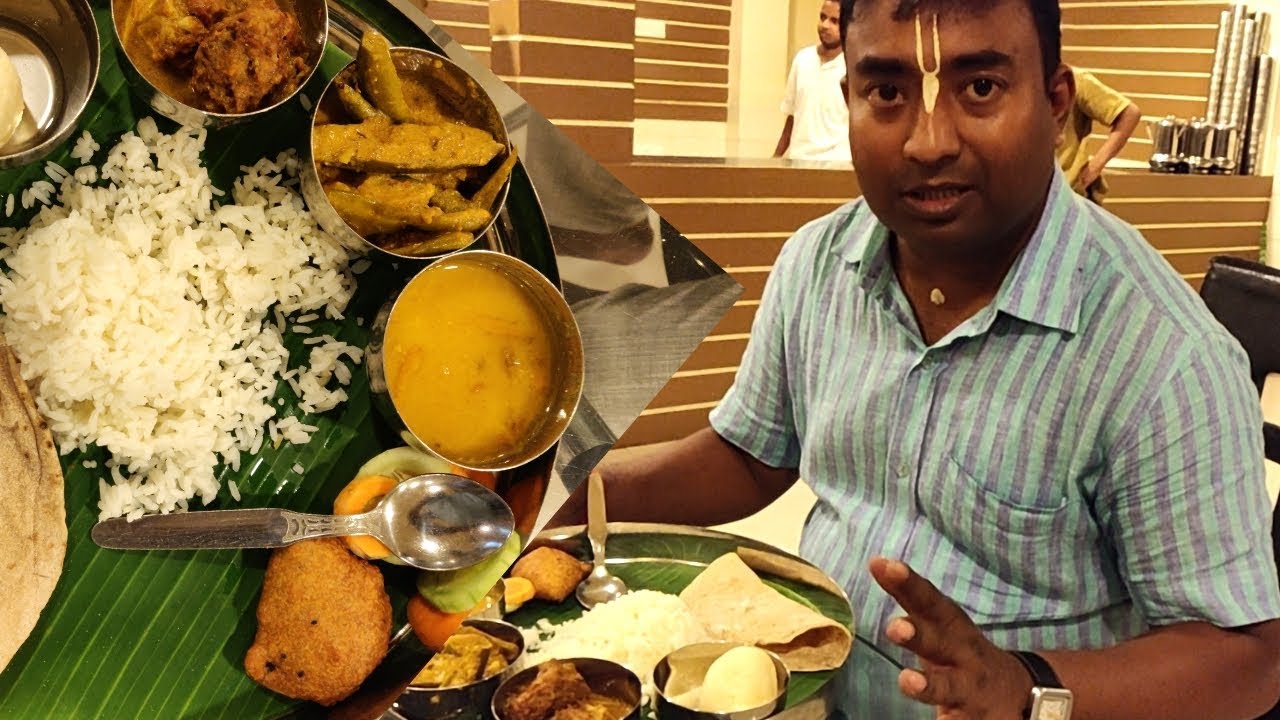 Are few basic foods that you will find in every Indian thali. In Indian temples, devotees also serve thali like this to poor people as prasad.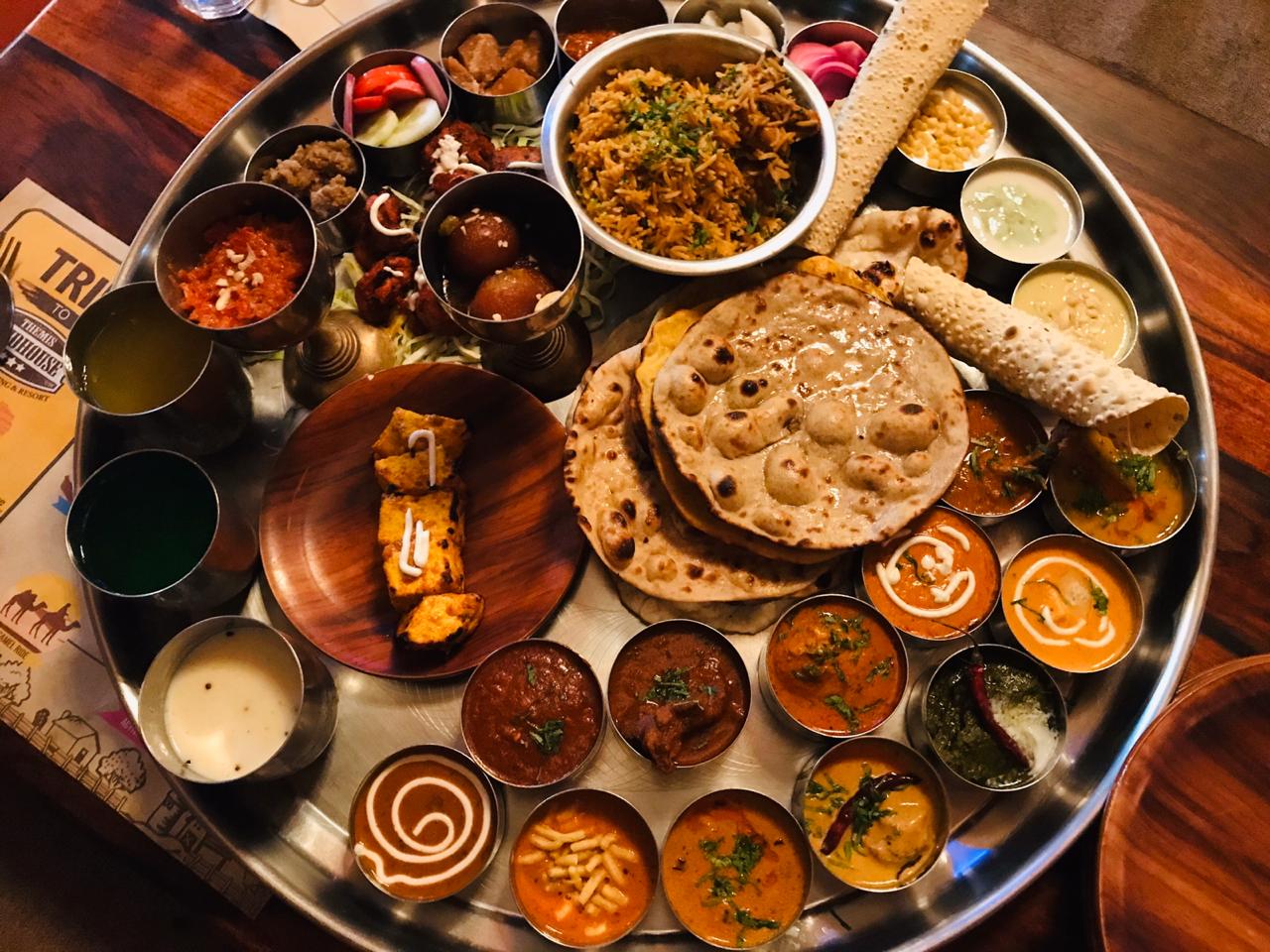 Regional variation
As we mentioned in the above, the ingredient or dishes of the thali changes from place to place. If we talk about Indian thali, we will find out, mostly it is a vegetarian thali which includes fried snacks, flatbreads, a variety of vegetable preparations cooked in ghee, and sweets.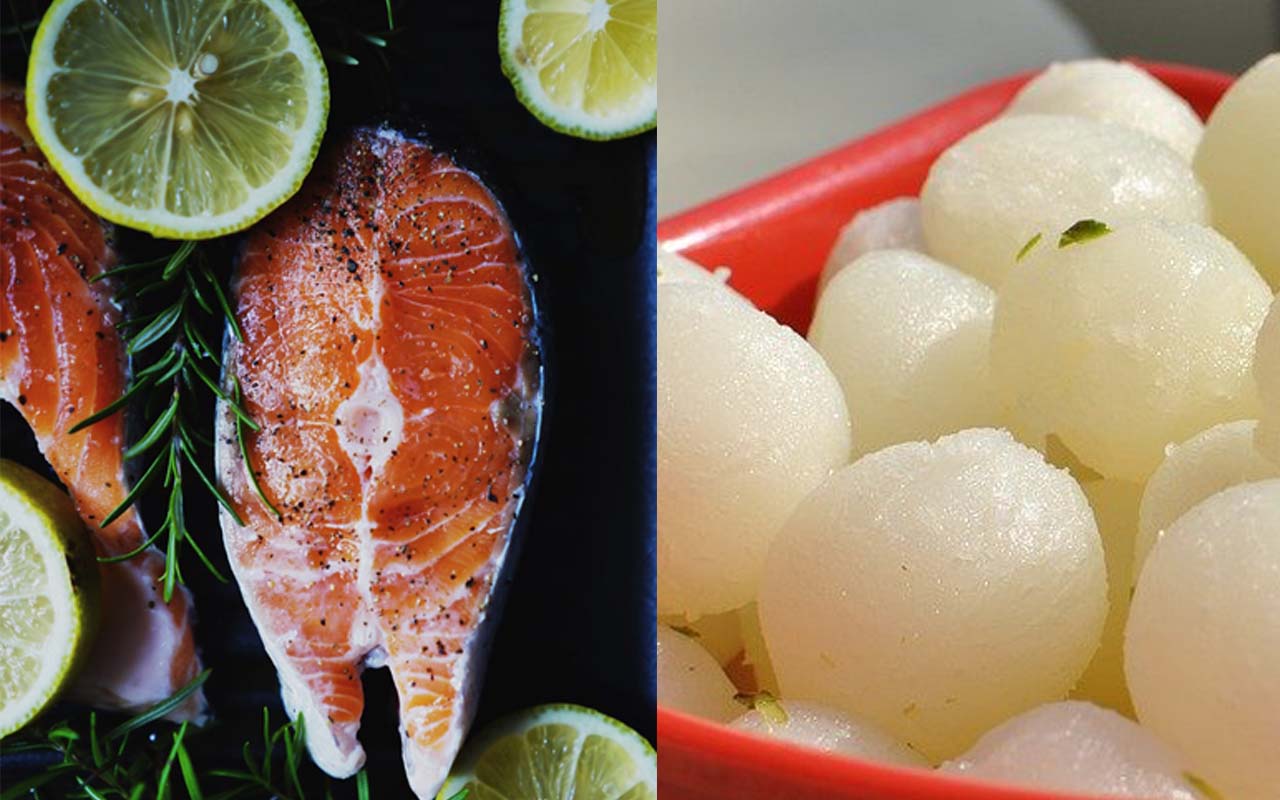 Whereas, if we switch to a south Indian thali, we will see various different kinds of fish present there.

On the other hand, in West Bengal, the thali looks a bit different. It is nearly impossible to find vegetarian thali here, the main ingredient of Bengali thali is fish and misti which is the Bengali word of sweet.
In Short
Indian thali has variations. In the different regions, you will find different ingredients.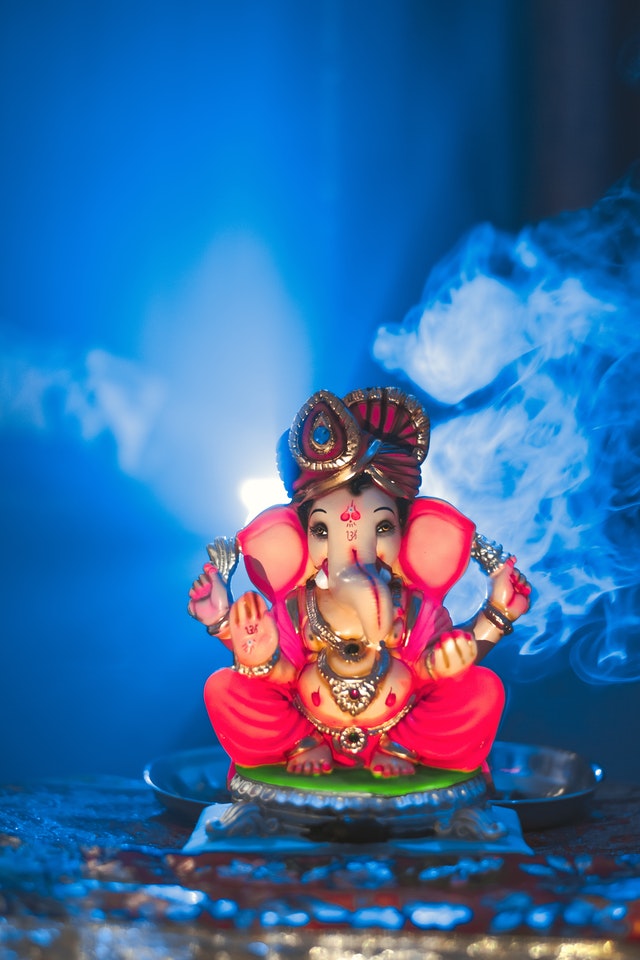 Use of woven
According to Indian tradition, cooking in woven is described as the purest form of making food. In India, people serve the food to the god first. According to Indian Vedic sastra, homemade woven is the best form of cooking.

In India when people eat, they sit cross-legged on the floor, round plates placed in front of them, while servers carry a couple of buckets of rice, sambar (lentil stew), dry vegetable preparation, and chutney, serving everything on the same plate.
In Short
Indian thali exemplifies Devoutness and Indian antiquated culture.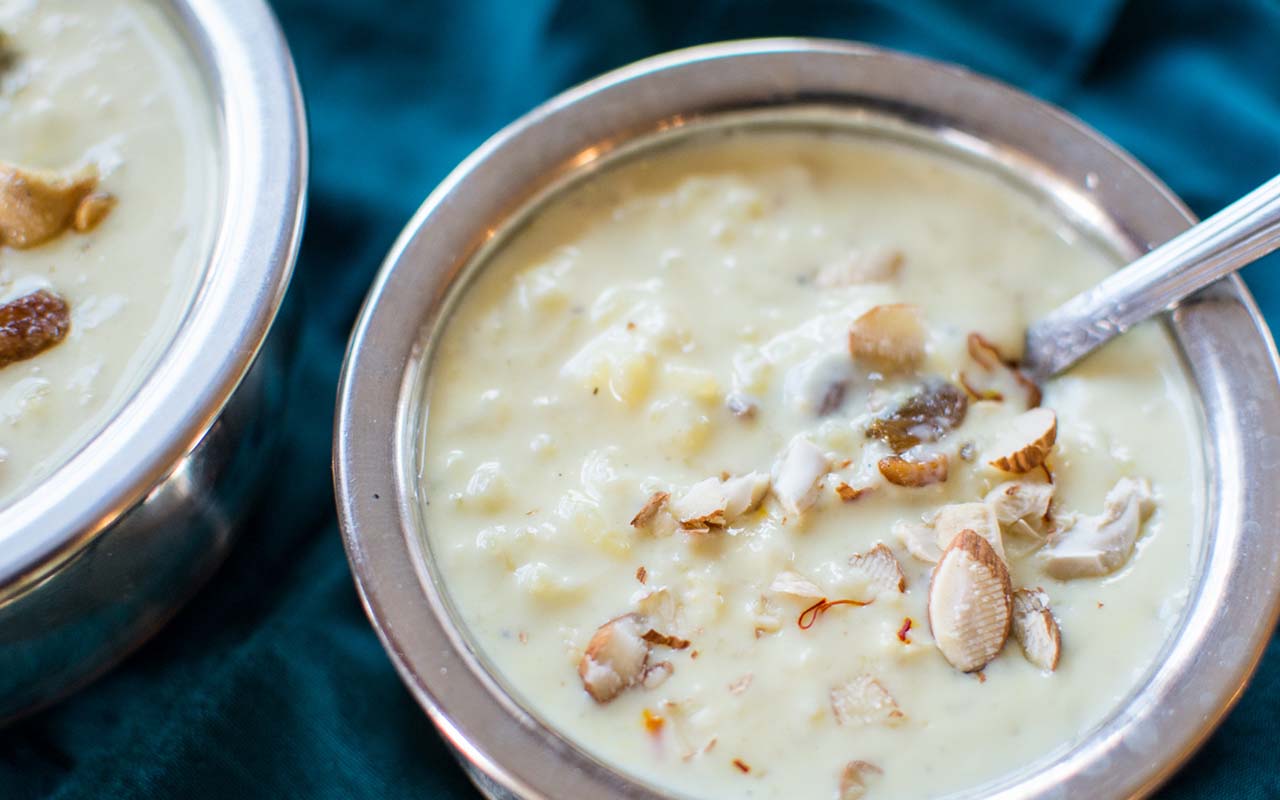 In India there is a tradition, you have to eat something sweet after having the meal. For that, payasam is famous. This is a portion of Indian food. Basically, a pudding made with milk.

Except for these foods, thali contains some other different foods as well, potato curry, dried pumpkin, raita, poori (deep-fried Indian bread), pickles, and papadum, followed by kheer, a sweet dish of rice cooked in milk.
In Short
Desert is unitedness of the requirement introduce a ceramic in Indian Thali.

Balanced meal
According to many nutritionists, an average Indian thali serves a balanced meal with the proper amount of carbohydrates, protein, good fat, vitamin, fiber, and mineral.
In Short
Indian thali encompasses all the nutritious components that we necessitate for our bodies.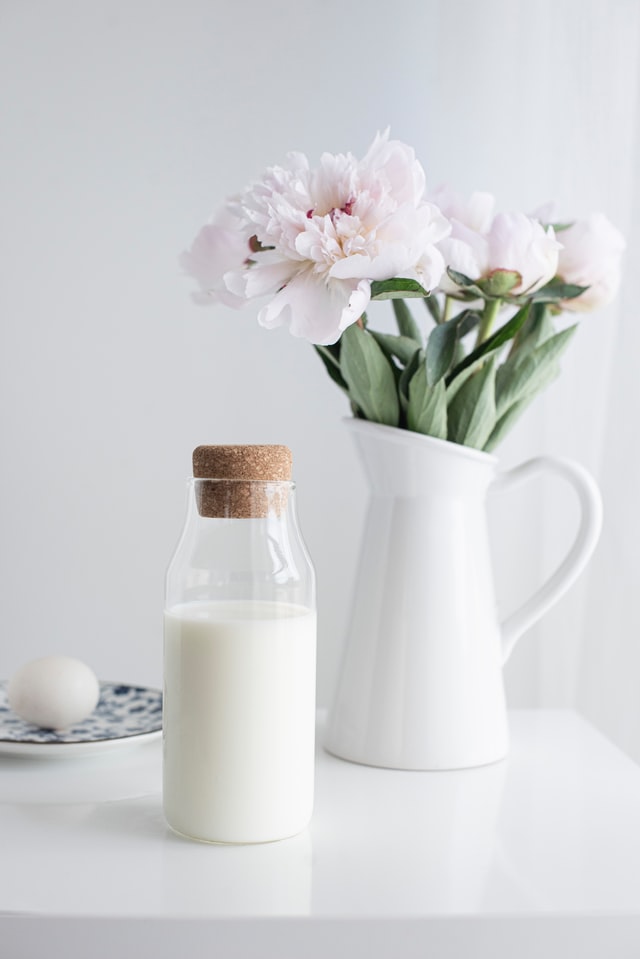 Dairy is high in calcium, Indian thali is filled with dairy products like ghee, butter, and sweets.


Grain, one lentil, some vegetables, sour chutney, raita, or pickle have everything that we need.Another amazing fact about Indian thali, the spices, and herbs.

From ancient times, people use to come here just to get spices. This makes Indian food more rich and delicious. It has high nutritional values as well.
In Short
We get calcium from dairy furthermore it is an un-replaceable part of Indian food and Thali.
Madura
Amla
Katu
Lavana
Tikta
Kashaya
Are six important elements of Indian food that one should include, according to Ayurveda.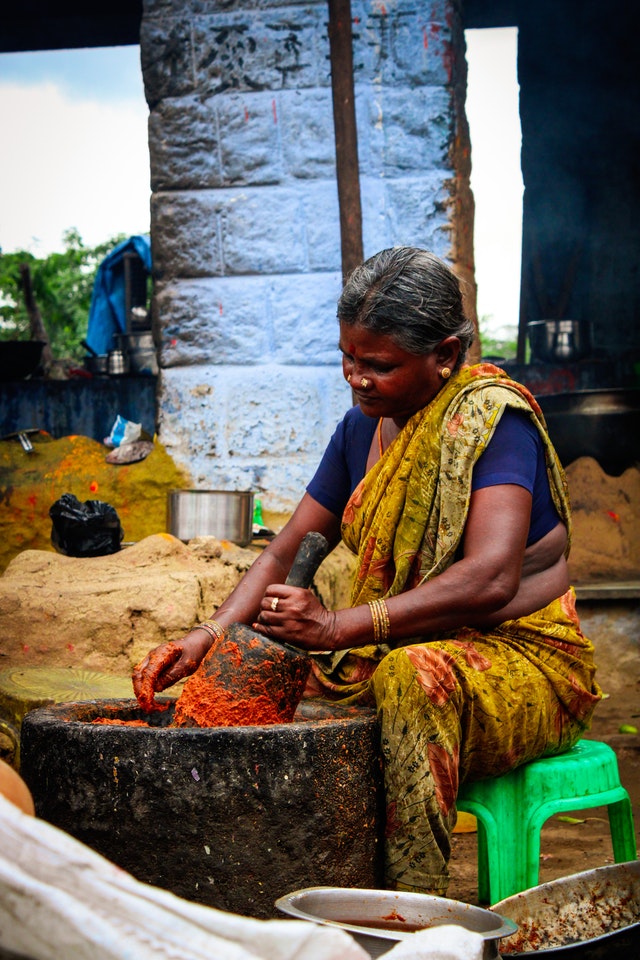 Except for the above dishes, here are some famous Indian dishes that we might see in our thali
Red rice
Sambhar
Toran
Avail
Pullishary
Undoubtedly wholesome food that will satisfy your taste buds.
Anyway, thank you so much for reading. I appreciate your time and effort. If you've any questions about this post then don't deny your heart with hesitation. I'm always open to any suggestions. Leave a clap if liked it. Every CLAP is your appreciation for my words.

Share if you consider this important to someone.
Have a great day 😊, Cheers