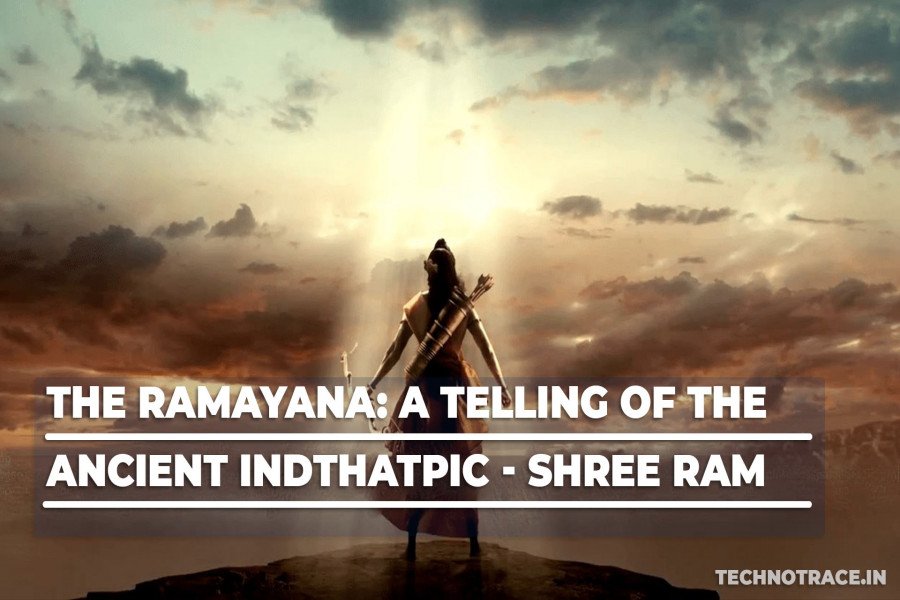 The Ramayana A Telling Of the Ancient Indthatpic, Shree Ram
Rama- the face of compassion
The Ramayana is an ancient Sanskrit epic that follows Prince Rama's quest to rescue his beloved wife Sita from the clutches of Ravana with the help of an army of monkeys. The Ramayana is one of the great epics of India. It is ascribed to the Hindu sage Valmiki and forms an important part of the Hindu literature, considered to be itihāasa. The Ramayana is one of the two great epics of India, the other being the Mahabharata. It depicts the duties of relationships, portraying ideal characters like the ideal father, ideal servant, the ideal brother, the ideal wife, and the ideal king.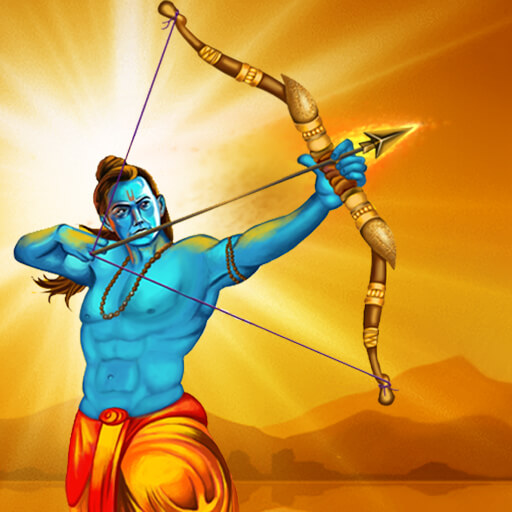 Translating to "Rama's Journey". The Ramayana consists of 24,000 verses in seven books and 500 cantos and tells the story of Rama, whose wife Sita is abducted by the king of Sri Lanka, Ravan. the Ramayana explores human values and the concept of dharma. the Ramayana is not just a story: it presents the teachings of ancient Hindu sages in narrative allegory, interspersing philosophical and devotional elements.


Summary

RAMA, HERO OF THE RAMAYANA, IS THE IDEAL SON & KING, SITA THE IDEAL WIFE. In its extant form, Valmiki's Ramayana is an epic poem of some 24,000 verses, divided into seven kāṇḍas (Bālakāṇḍa, Ayodhyakāṇḍa, Araṇyakāṇḍa, Kiṣkindakāṇḍa, Sundarākāṇḍa, Yuddhakāṇḍa, Uttarakāṇḍa), and about 500 sargas (chapters). It is nearly impossible to summarize everything in a few words. The greatness of Lord Rama is way more than anyone can ever describe. Still, we tried our best to convey the greatness a little.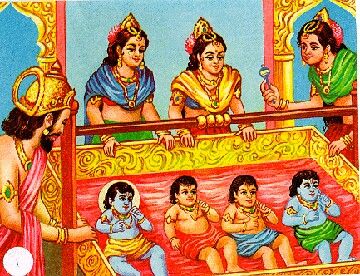 Rama is born
Dasharath, king of Ayodhya, had no children. So he arranged a Putra-kameshti sacrifice. At the sacrifice, Agni (god of fire) arose from the flames and handed the king a golden vase brimming with nectar. "Give this to your queens", said the god and disappeared. The king had three wives, Kausalya, Kaikeyi, and Sumitra, and from these unions were born Rama, Bharata, Lakshmana, and Shatrughna.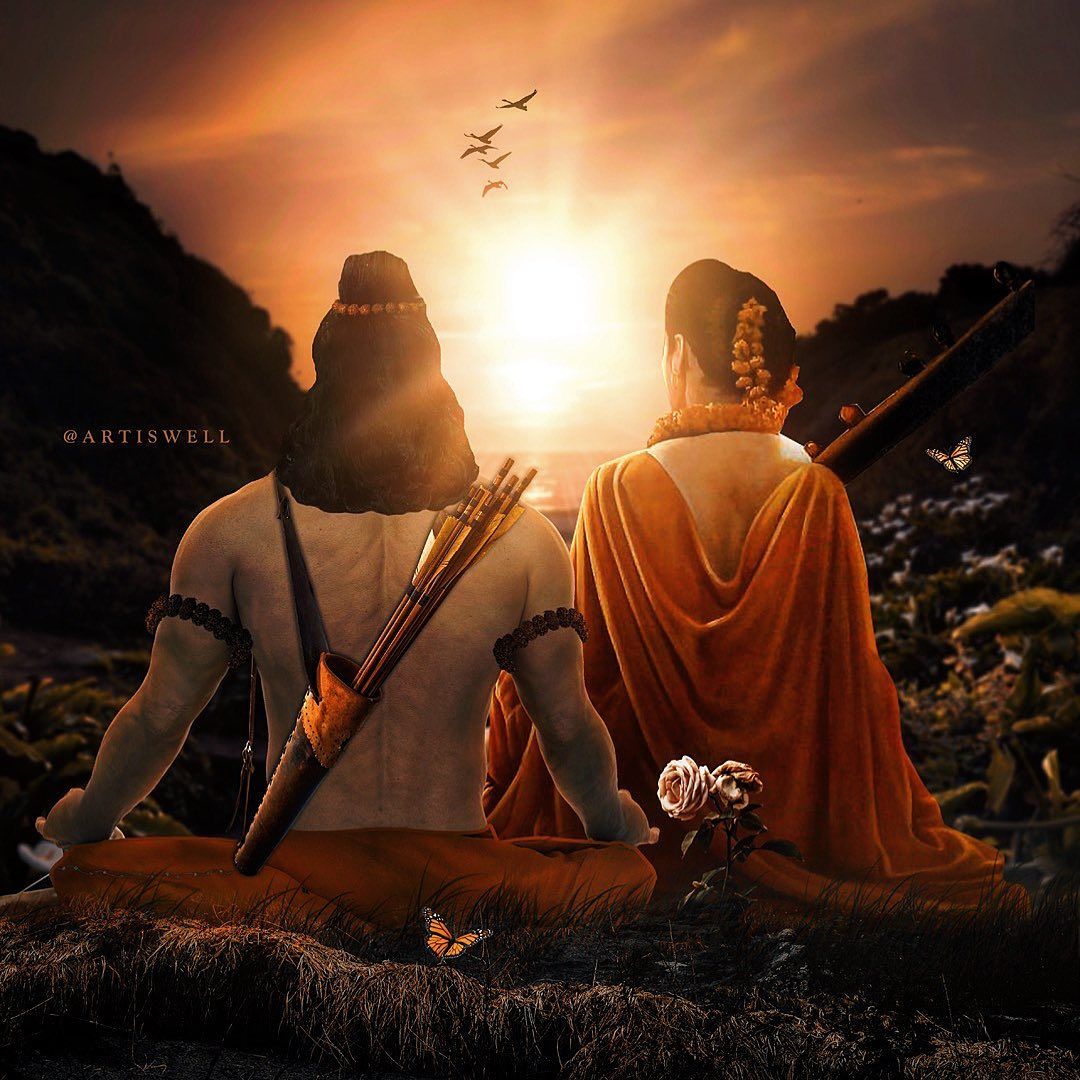 Rama married Sita
Lord Ram was successful in breaking the sacred bow of Lord Shiva. And as per the condition, Ram and Sita were married in Janakpur. It is known that at the time of Canvas, Mother Sita was 18 years old and Lord Shri Ram was 25 years old when Sita was married to Rama.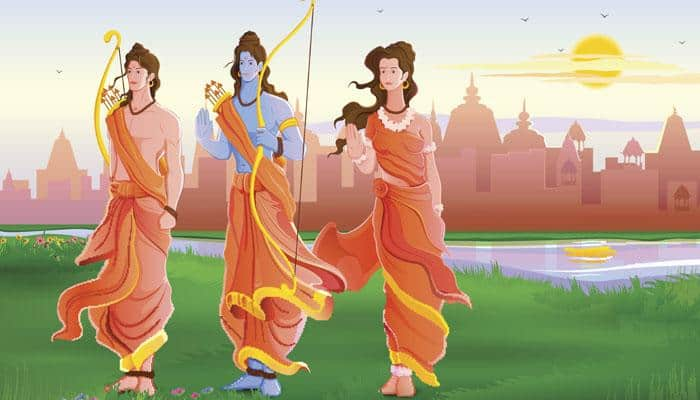 Rama is exiled
Rama, prince of Ayodhya, won the hand of the beautiful princess Sita. but was exiled with her and his brother Laksmana for 14 years through the plotting of his stepmother. In grief at the injustice of it all and Rama's departure, Dasharath died within two days. In the forest, Sita was abducted by Ravana, and Rama gathered an army of monkeys and bears to search for her.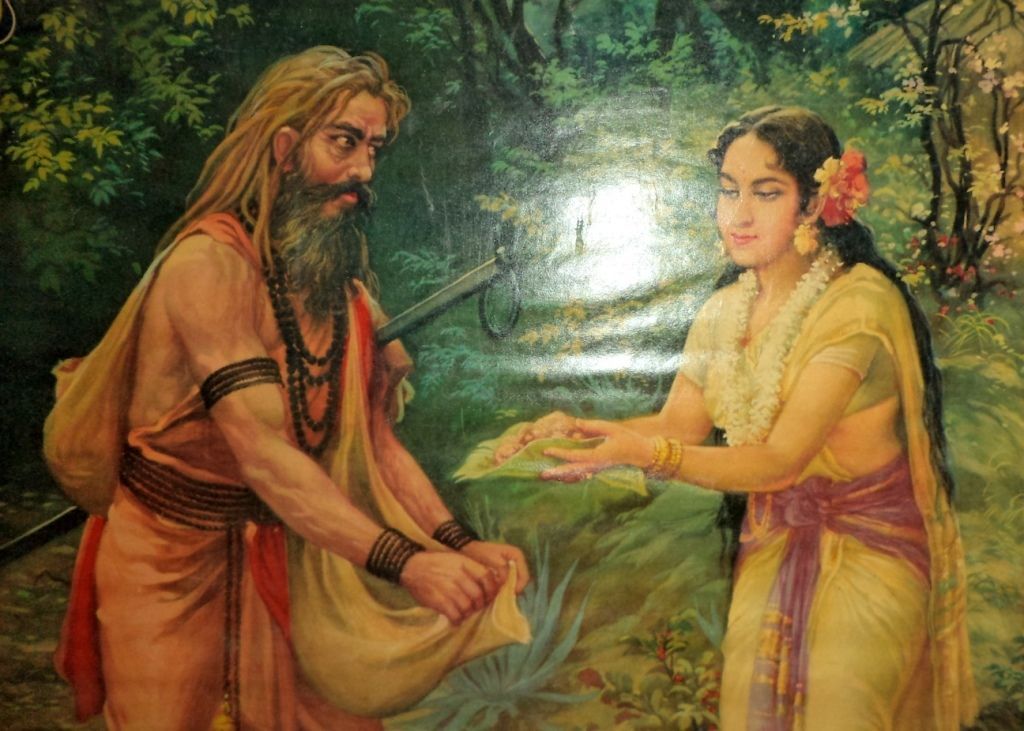 Ravana abducts Sita
Ravana arranged for his servant Maricha to disguise himself as a golden deer and tempt Rama and Lakshman away from Sita. Sita took pity on him and stepped out of the circle. The beggar man turned back into Ravana, catching Sita in his arms and pulling her into his magic flying chariot.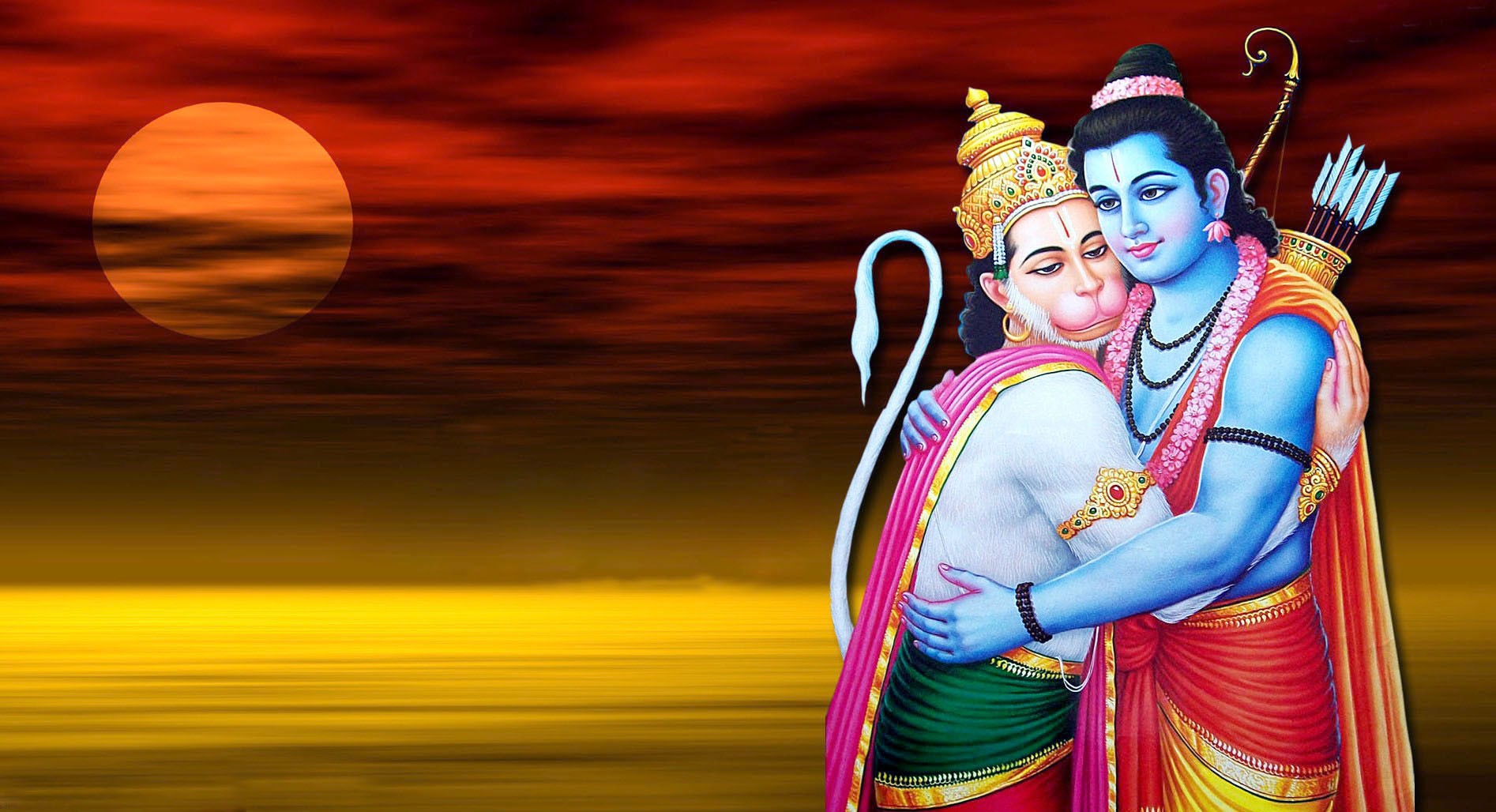 Rama meets Hanuman
Hanuman meets Rama in the last year of the latter's 14-year exile, after the demon king Ravana had kidnapped Sita. With his brother Lakshmana, Rama is searching for his wife Sita. Lord Hanuman was greatly devoted to Lord Rama. Rama gained the help of the monkey chief Sugreeva, gathered a monkey army, marched southwards, built a bridge across the ocean, and crossed over to Lanka. Rama, after an epic battle, was then able to kill Ravana and finally free Sita.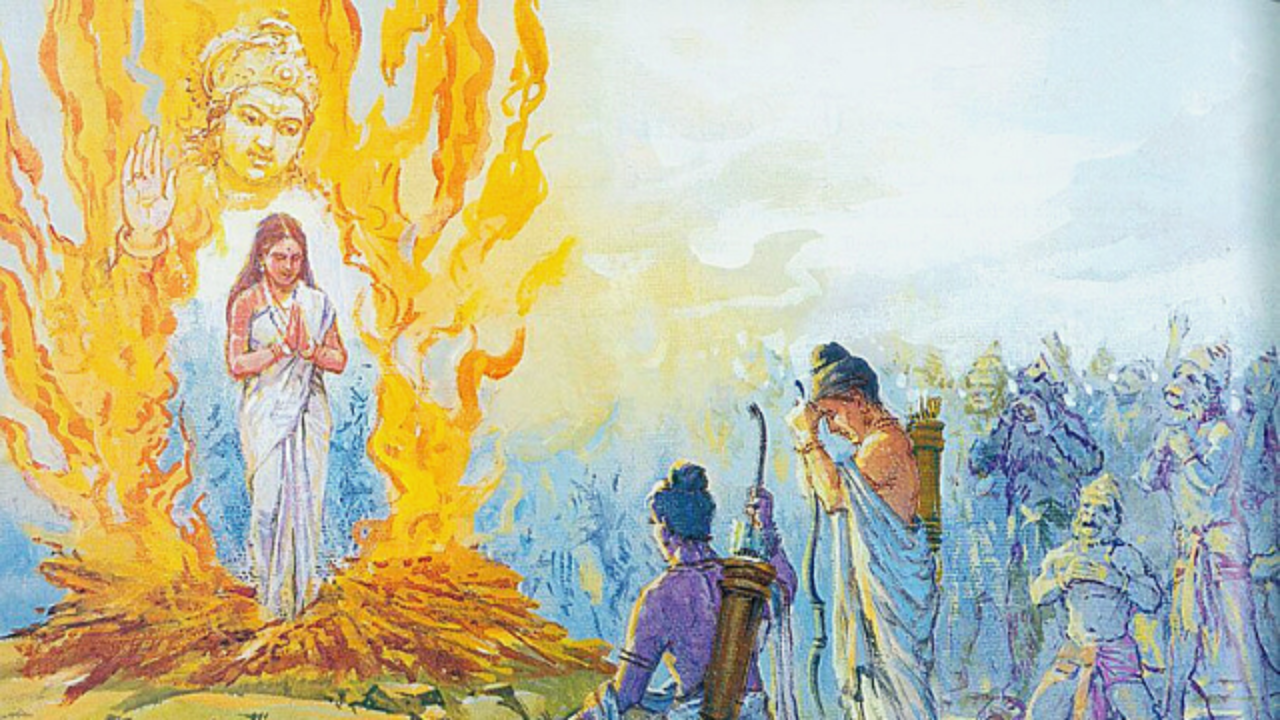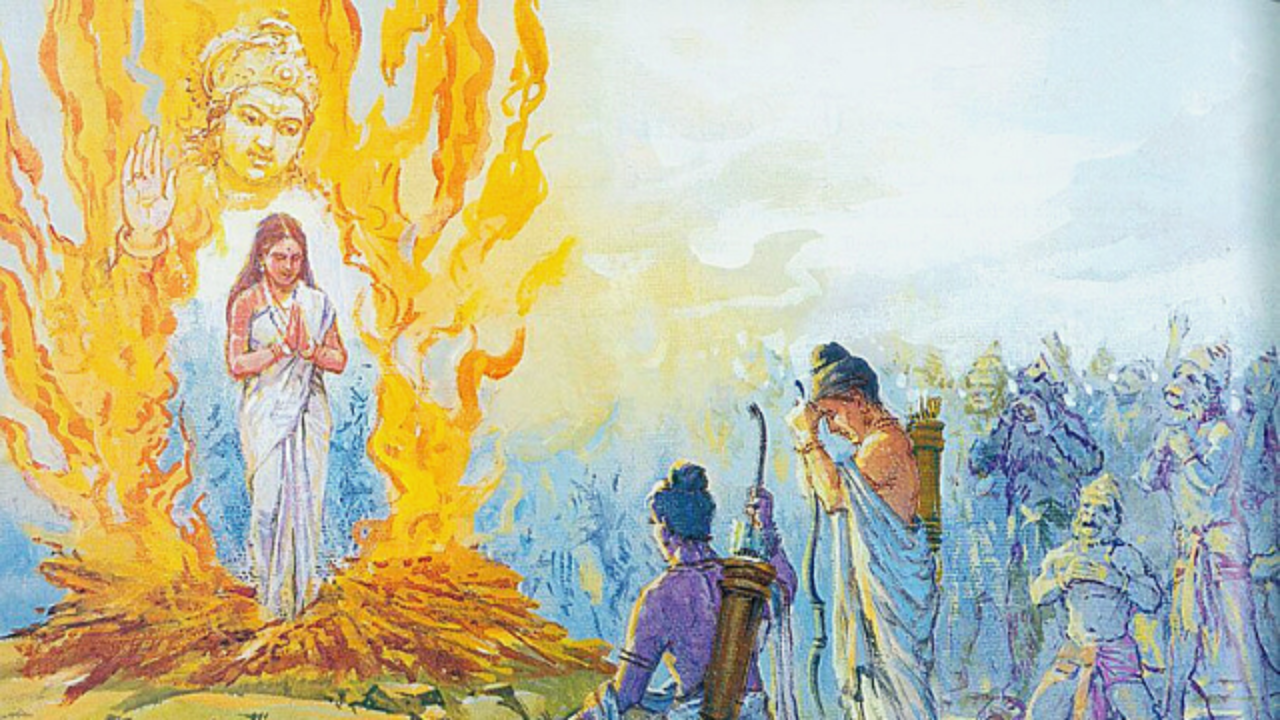 Sita faces a trial by fire
Sita is someone who displays the type of virtues and loyalties that women look up to. In The Ramayana, Sita had to prove her virtue by going into the fire. He wants her to prove her purity and prove that she has been faithful to him. The people of his kingdom think Sita is an impure woman after staying so long in Ravana's palace. That he just wanted to prove it to everyone else.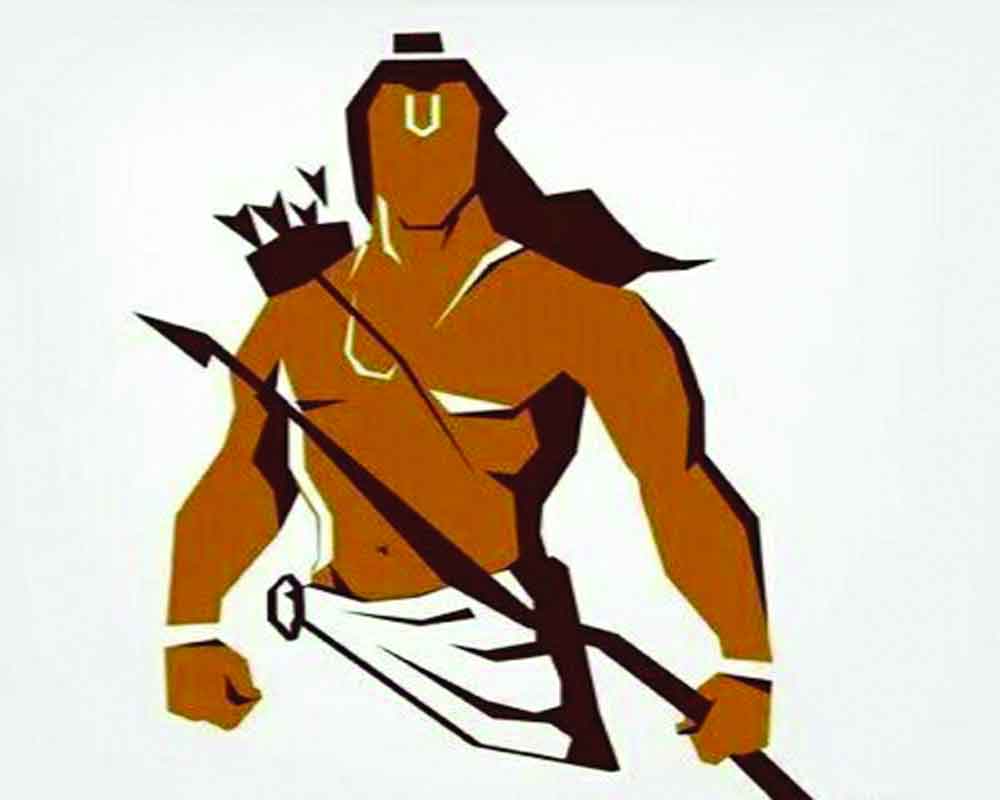 Rama is crowned at Ayodhya
Lord Rama ruled the kingdom of Ayodhya for eleven thousand years. This golden period is known as "Rama Rajya". Diwali, the festival of lights, is celebrated in India to observe Lord Ram's return from 14 years of exile and the victory of good over evil. He ruled the kingdom with great wisdom: no child died before their parents did, no door needed locks against robbers, no farmland lay barren, no tree went fruitless, and there was peace and prosperity all around.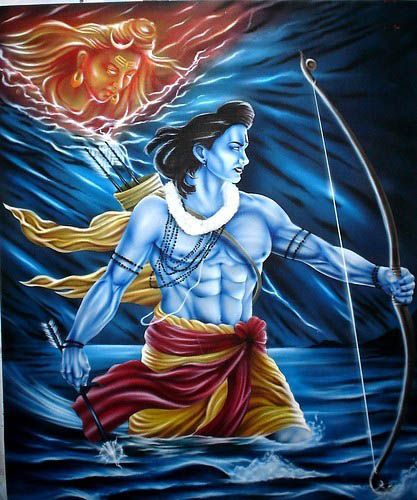 Life Lessons To Everyone From Lord Rama
Never Give Up
He stands an epitome for Truth, Justice, and the true Hindutva. Rama is a symbol of sacrifice, a model of brotherhood, an ideal administrator, and a warrior unparalleled. In every odds he chooses to fight, not giving up.
He never told lies.
He never spoke foul(Abuse) language.
He will expect the other person to speak first. He will smile &start the relationship.
He never played games that involved luck.
He never remembered what he gave to others.
He never thought about his greatness.
If someone did many misdeeds to him but only one thing in life, he will only talk about that good thing.
If someone comes to criticize him, he listens to his disappointment and educates him softly to erase his misunderstanding.

He indulged in pleasure without transcending Social norms.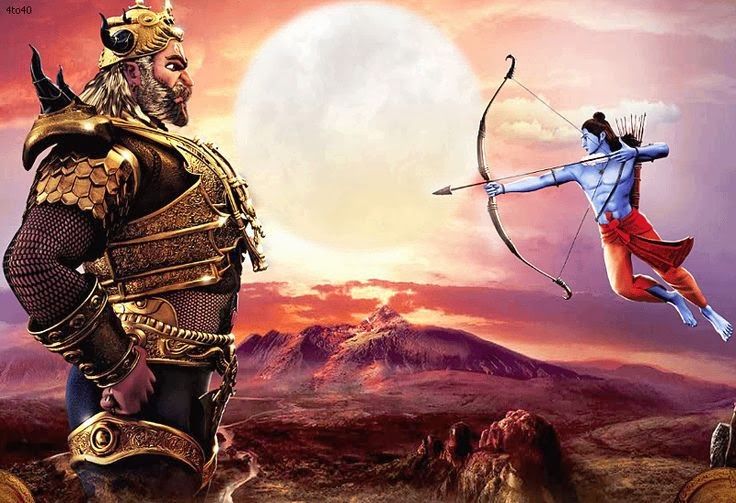 Here are some interesting facts of Ramayan that are rarely mentioned in the broad narrative.
Rama is the Seventh Avatar of Vishnu in Hinduism. He was the king of ancient India. His wife is Sita, who is the Avatar of Lakshmi.
According to Valmiki's Ramayana, Lord Rama was an outstanding human being. But in Ram Charit Manas, Tulsidas referred to him as a god.
Ravana was a devotee of Lord Shiva. To impress God, he sacrificed his head. This happened ten times after which Lord Shiva gave him all those heads.

Laxman didn't sleep at all during the 14 years of exile in an effort to guard Rama and Sita.
In place of Laxman, his wife Urmila slept for 14 years, completing both her own, and Laxman's, share of sleep.
Hanuman covered himself with sindoor to keep Lord Rama safe. That's the reason he's called Bajrang Bali.
While Lord Rama is known to be an avatar of Lord Vishnu, Laxman is considered to be an avatar of Sheeshnaag, the serpent associated with Vishnu.

Anyway, thank you so much for reading. I appreciate your time and effort. If you've any questions about this post then don't deny your heart with a hesitation. I'm always open for any suggestions. Leave a clap if you like it. Every CLAP is your appreciation for my words.

Share if you consider this important to someone.
Have a great day 😊, Cheers!