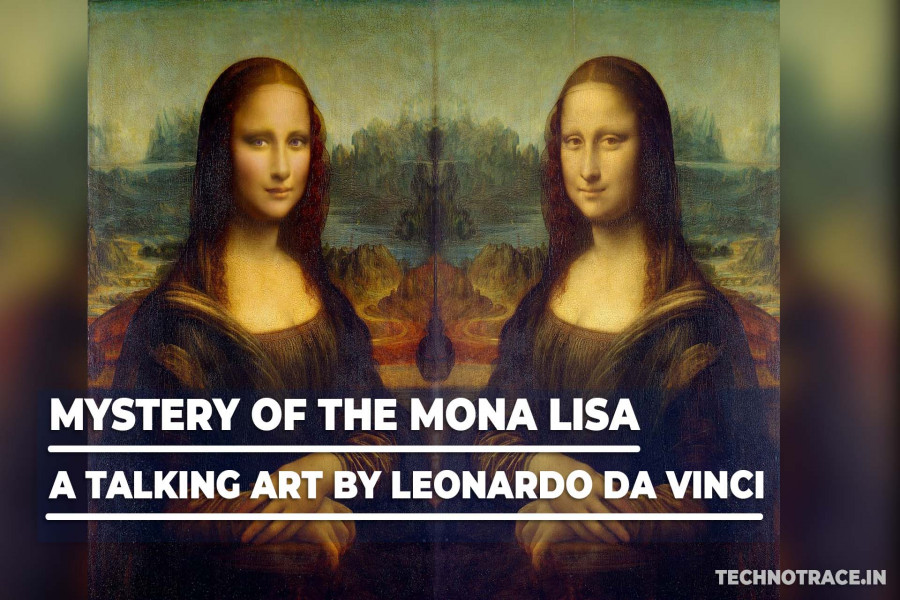 Mystery Of The Mona Lisa, A Talking Art By Leonardo da Vinci
It took 10 years to finish it
Leonardo da Vinci is the name we all have heard. Who doesn't know about his achievements? He was not just a name or personality, he was an artist himself, he was an artist and engineer more and beyond. Leonardo da Vinci was an Italian polymath of the High Renaissance. He was a draughtsman, scientist, theorist, sculptor, and architect. He has given mankind a lot of good things which we can not count on, but the most mysterious thing among all of his creations must be the great piece of art 'Monalisa'. This isn't just a normal painting, this is an archetypal masterpiece of the Italian Renaissance.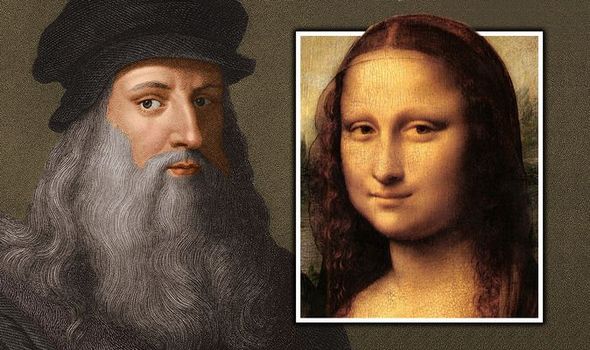 Monalisa's painting has been described as "the best known, the most visited, the most written about, the most sung about, the most parodied work of art in the world". Here are some facts about the picture
Year
c. 1503–1506, perhaps continuing until c. 1517
Medium
Oil on poplar panel
Subject
Lisa Gherardini
Dimensions
77 cm × 53 cm (30 in × 21 in)
Location
Louvre, Paris
Source- Wikipedia.
Many archeologists assume that this painting is probably of the Italian noblewoman Lisa Gherardini, the wife of Francesco del Giocondo. Also, a lot of them believe that they were painted between 1503 and 1506.

The world's most valuable painting is this Monalisa painting. It holds the Guinness World Record for the highest known insurance valuation in history at US$100 million in 1962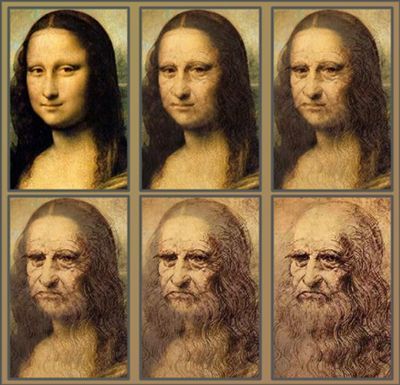 Some historians believe Mona Lisa is a Self-Portrait of Leonardo da Vinci.
This speculation is the biggest mystery we hear about the painting. a new book claims. American scholar Lillian Schwartz says in the book, Leonardo's Hidden Face, that computer studies of Leonardo's self-portrait "superimpose perfectly" with that of his most famous subject.

Italy's National Committee for Cultural Heritage, a leading association of scientists and art historians, is undertaking the investigation. They think the artist who died in 1519 is buried at a French castle and plans to dig up his skull. Using CSI-style technology, they want to rebuild da Vinci's face. As Rosenfeld puts it, "The questions about who this woman is range from whether she is related to the Medici family, or she is the wife of a wealthy merchant in Florence, no one knows." "Or most outlandishly that she is a hidden self-portrait of Leonardo himself; that's a kind of theory that seems most outrageous but is still of interest," he says.



In Short
According to various archeologists and recent studies, historians are speculating that Leonardo da Vinci painted himself but in a womanly way. However, more research needs to be done.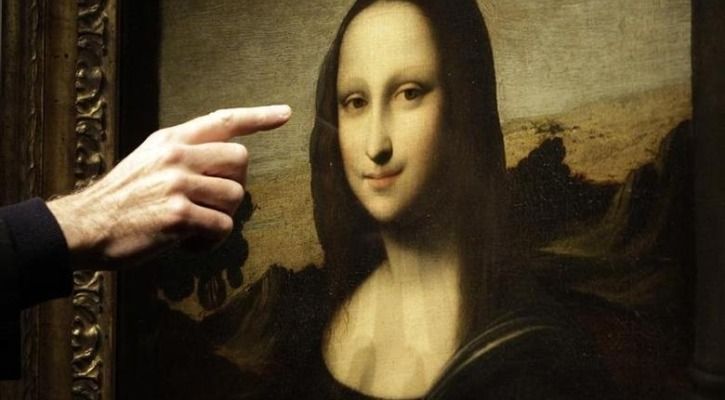 It is a painting but not a canvas
Mona Lisa is a half-length portrait painting. It was painted on poplar, a wood more frequently found in Lombardy than Tuscany. At this time, the painting has never been insured as it is considered priceless.



In Short
Da Vinci's famous masterpiece is painted on a poplar plank.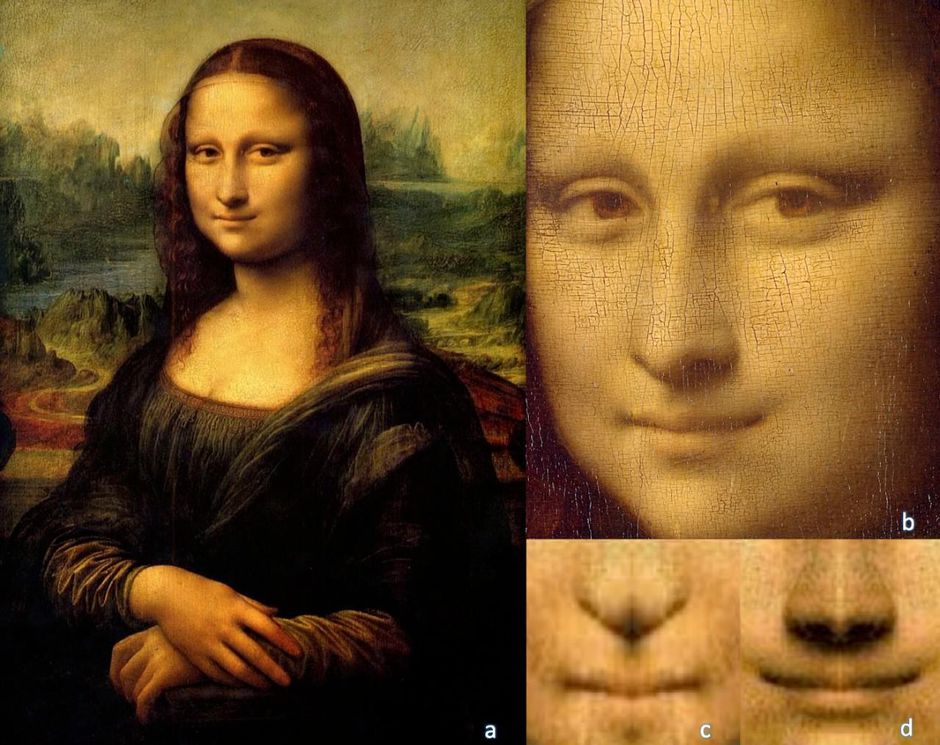 The mystery behind the smile of Monalisa
A research team that includes a University of Cincinnati (UC) neurologist found that her smile was non-genuine because of its asymmetry.
The secret behind the Mona Lisa is that the "happy" part of her smile is buried in a low spatial frequency pattern. So if you're not looking directly at her mouth, her smile looks cheerful. But when you look directly at her smile, parts of it disappear into the background.
When it was painted over 500 years ago. In a paper published in the journal Cortex, researchers at the University of Cincinnati say Mona Lisa's smile from the early 16th-century portrait isn't genuine because of its asymmetry.


In Short
If you stare at a glance at Monalisa's picture, you'll see her smiling, but if you look at her for the 2nd time you'll see there's a painful expression. Some historians say it's because of a method of maintenance that nobody knows. Others say it's just a mind game. The mystery behind it is still not revealed.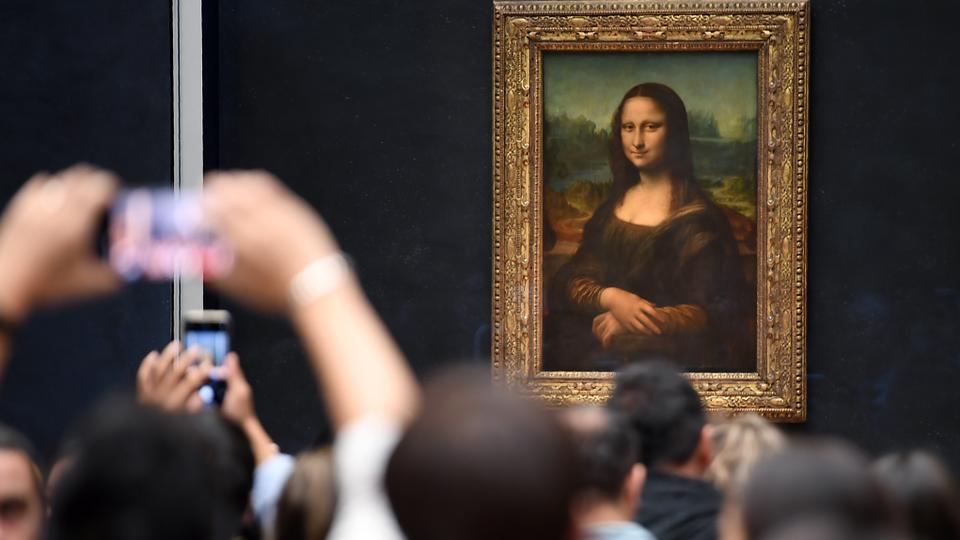 The painting
cannot be bought or sold
Guinness World Records lists Leonardo da Vinci's Mona Lisa as having the highest ever insurance value for a painting. The French government-owned this painting. And this is considered the crown jewel of France's Louvre Museum. "Mona Lisa" belongs to the public, and by popular agreement, their hearts belong to her.
In Short
According to French heritage law, the painting cannot be bought or sold.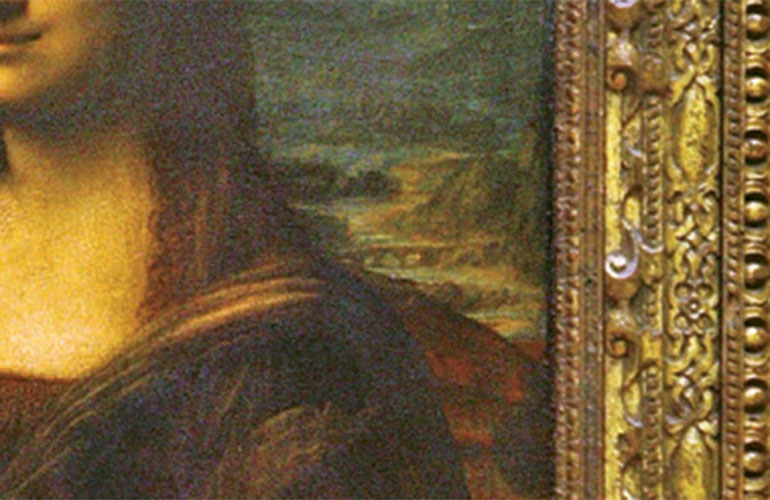 The broken backdrop
Leonardo Da Vinci painted valleys, mountains, hills, a river, and a bridge as a backdrop to his famous painting. Some art historians believe the background is an imaginary view portraying an idealized landscape, while others assert that it depicts a specific place. The gauzy veil, Mona Lisa's hair, the luminescence of her skin – all are created with layers of transparent color, each only a few molecules thick, making the lady's face appear to glow, and giving the painting an ethereal, almost magical quality.



In Short
The broken backdrop seems incomplete or visual painting. Why Leonardo da Vinci did this remains a mystery.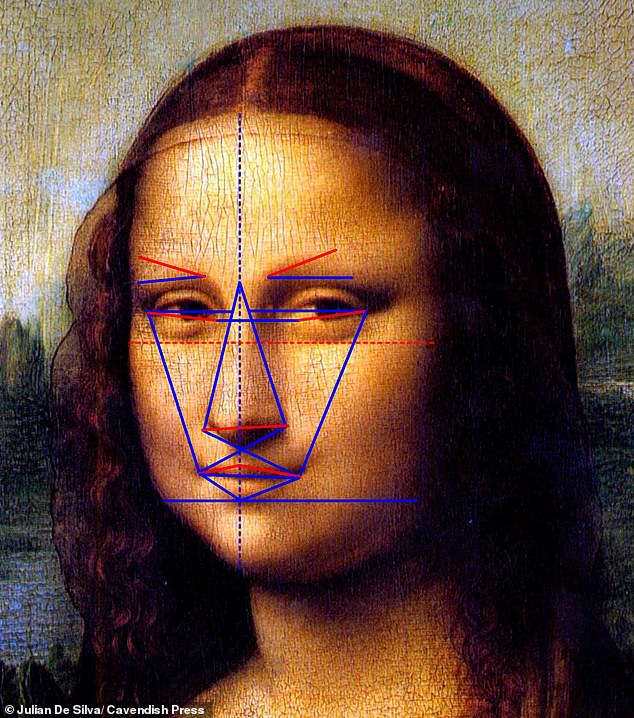 Facial structure
In 2010, Silvano Vinceti, chairman of Italy's National Committee for Cultural Heritage, claimed to have discerned letters minutely painted on Mona Lisa's eyes: L and V, in the right eye, and perhaps C, E or B in the left. The Louvre responded that Vinceti's letters were simply microscopic cracks in the paint.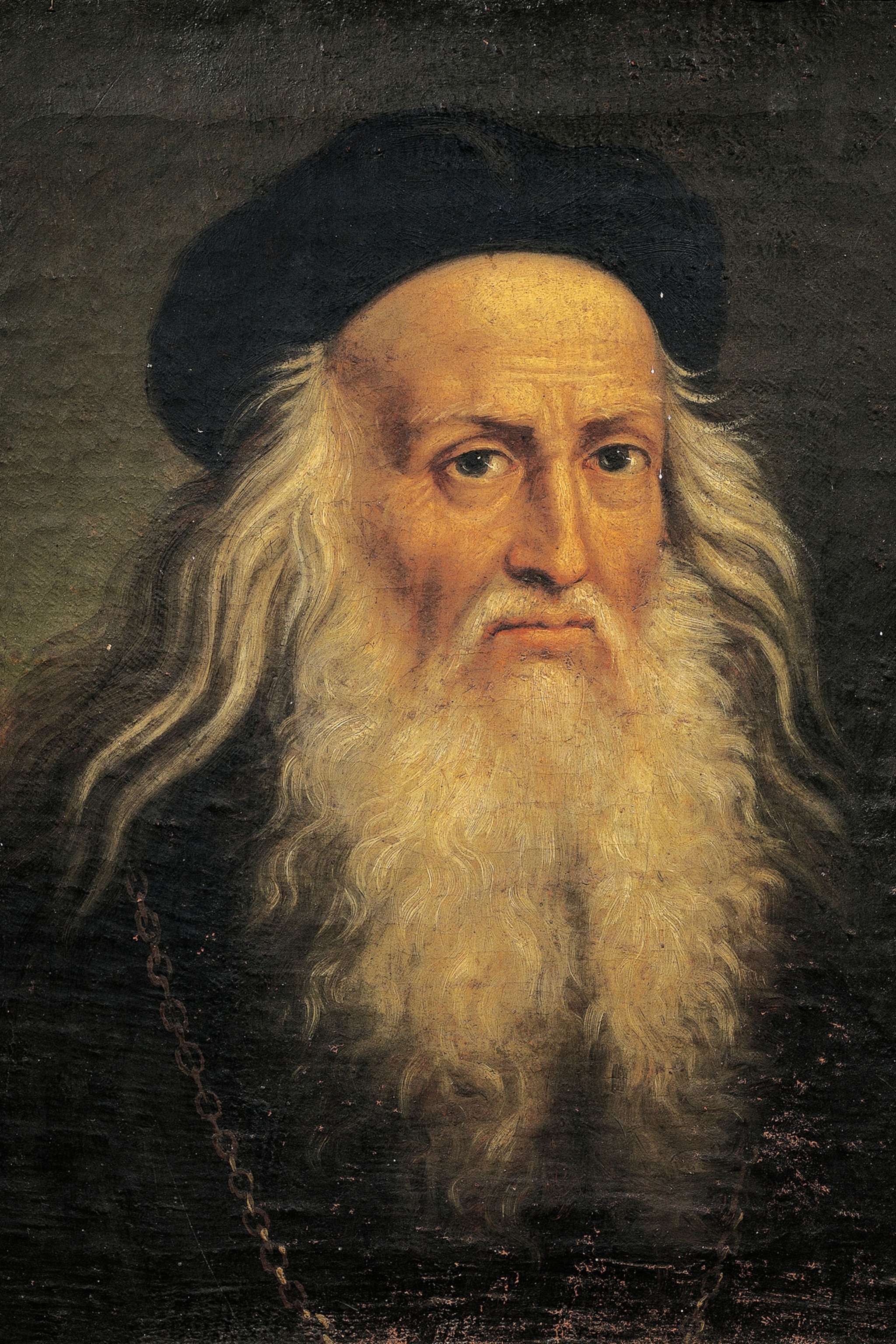 Da Vinci's obsession
Leonardo da Vinci was supposedly commissioned by the family to complete the portrait of Lisa del Giocondo. "While painting her portrait, he employed people to play and sing for her, and jesters to keep her merry, to put an end to the melancholy that painters often succeed in giving to their portraits." The result, Vasari said, was "a smile so pleasing that it was more divine than human."



In Short
Da Vinci treated the painting as a living being. The reason behind his obsession is not clear. But historians think it helped him to feel less lonely.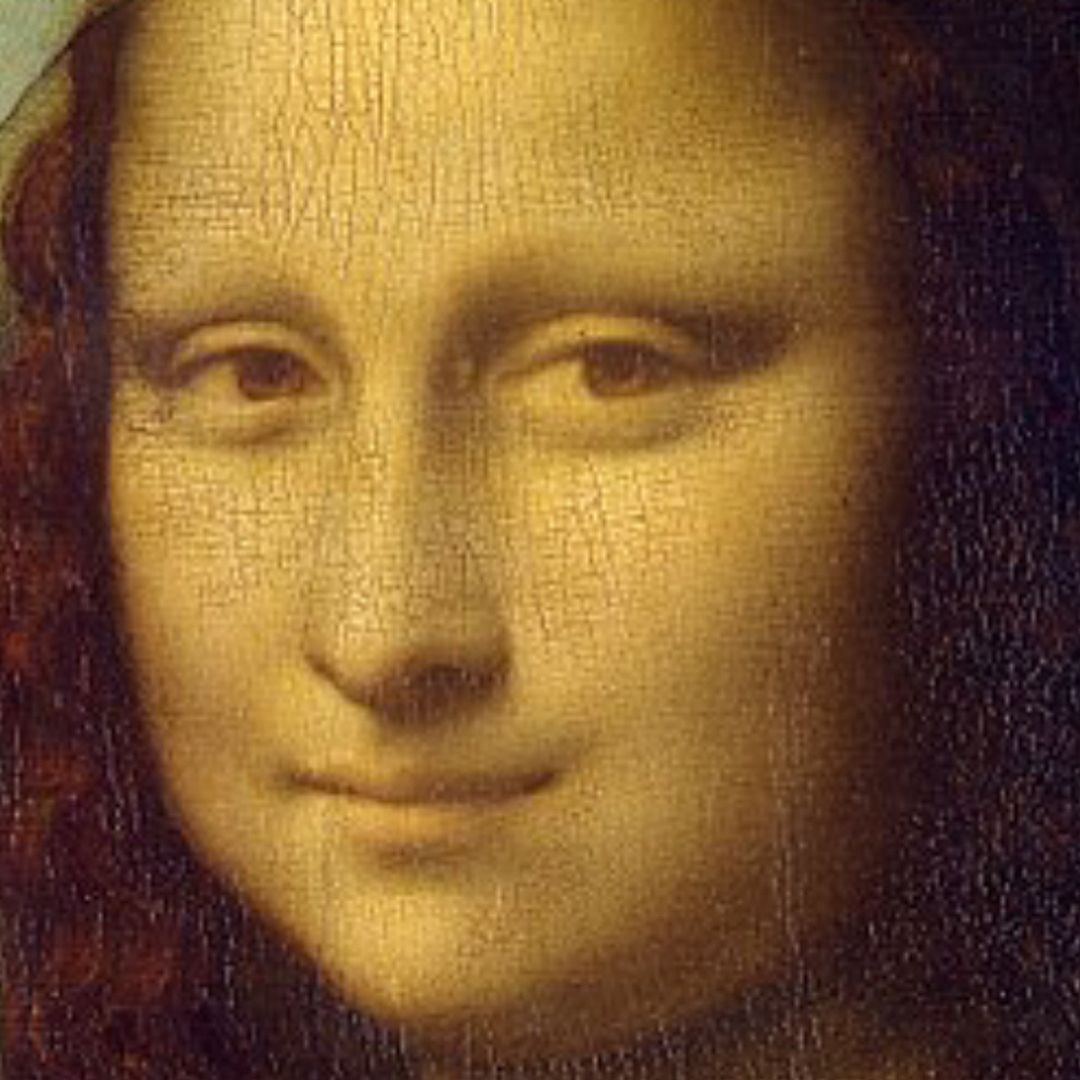 The story behind the eyebrows of Monalisa
The Mona Lisa when Da Vinci painted her did indeed have eyebrows but that over time and over-cleaning have eroded them to the point that they are no longer visible. When you see the picture, you'll notice the picture does not have any eyelashes. In October 2007, Pascal Cotte, a French engineer, and inventor says he discovered with the high-definition camera that Leonardo da Vinci originally did paint eyebrows and eyelashes.
Anyway, thank you so much for reading. I appreciate your time and effort. If you've any questions about this post then don't deny your heart with a hesitation. I'm always open for any suggestions. Leave a clap if you like it. Every CLAP is your appreciation for my words.

Share if you consider this important to someone.
Have a great day 😊, Cheers!