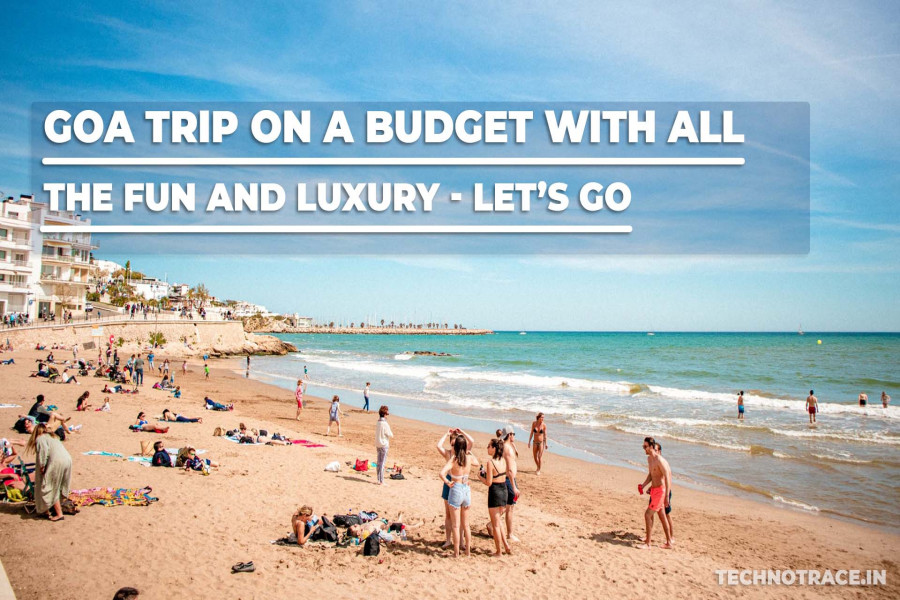 Goa Trip On A Budget With All The Fun And Luxury, Let's Go
Go Goa
Goa is one of the best, beautiful, and favorite tourist destinations in India not only because of beaches, but also for its pleasant weather, happening nightlife, delectable seafood, thrilling water activities, and more. Goa is the smallest state in India. Covering an area of 1,429 square miles, it's only slightly bigger than Devon but has a coastline that stretches for 99 miles. It's no secret that Goa is a favorite beach destination in India. It has a laid-back lifestyle, hippie vibe, glorious scenic beaches, natural tranquillity, beach sports, and awesome parties. It's a great destination year-round, but visiting Goa during summer is quite a special experience.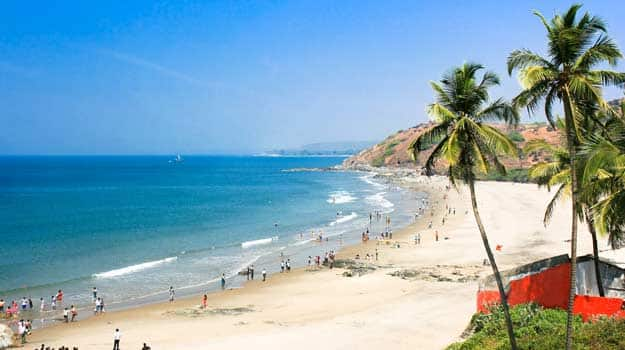 Goa culture includes a civilization of warm, happy people, Goa sees a mix of different religions like Christians, Catholics, Muslims, and Hindus that live together in harmony. The major art forms of Goa include bamboo craft, woodcarving, brass metals, seashell craft, Papier-Mache, and wooden lacquerware. This beautiful coastal state has so much to offer that you need a minimum of 3 days here to explore its popular attractions.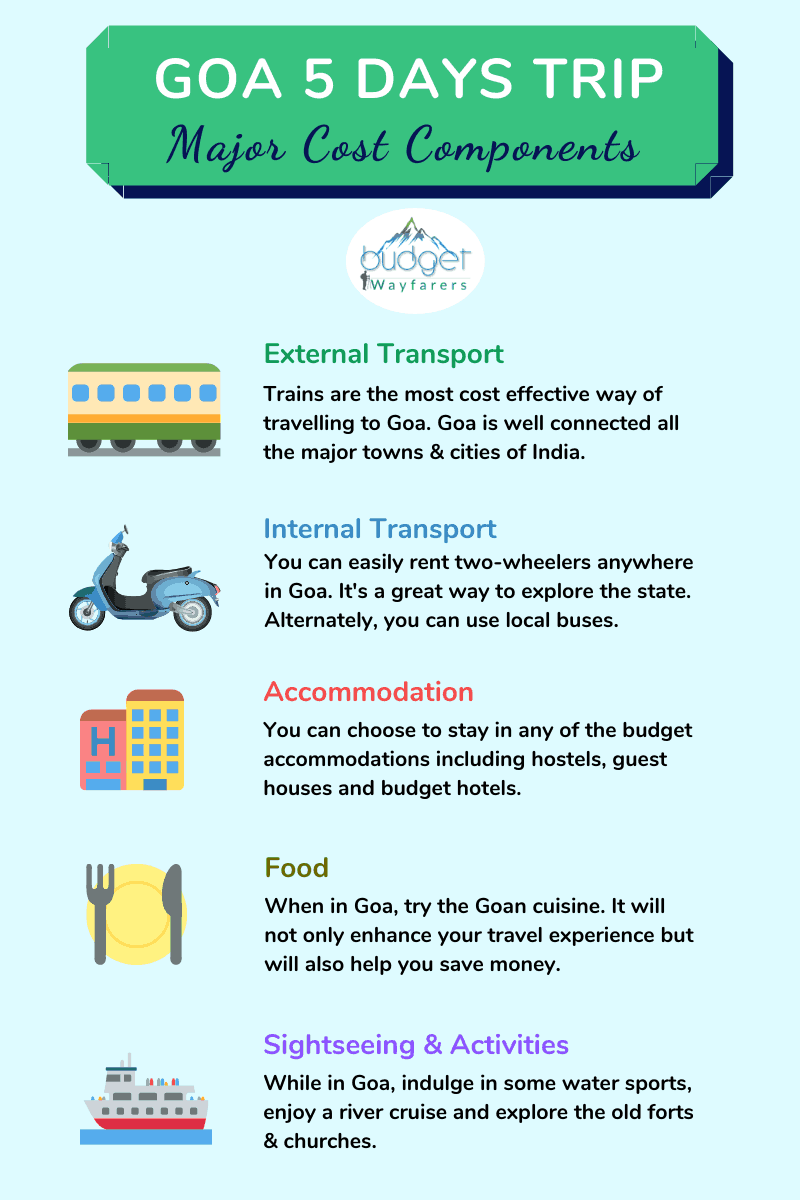 Reaching Goa affordably
Goa is well connected to all the major cities in the country by air. You can avail regular flights to this tropical paradise from cities like New Delhi, Mumbai, Bengaluru, Hyderabad, Kochi, and Chennai. There are also a few Russian, German and British charter companies that offer direct flights to the Dabolim Airport from November to February. In such cases, you need to book your tickets a little early.

If you are opting for a train journey, Goa has two railway stations.
North Goa from Vasco-Da-Gama railway station: 35 km
South Goa from Vasco-Da-Gama railway station: 62.6 km
North Goa from Madgaon Railway Station: 36.2 km
South Goa from Madgaon Railway Station: 31.3 km
You can take a bus, unmetered taxi, or auto-rickshaw from the bus stop or railway station to reach Goa hotels.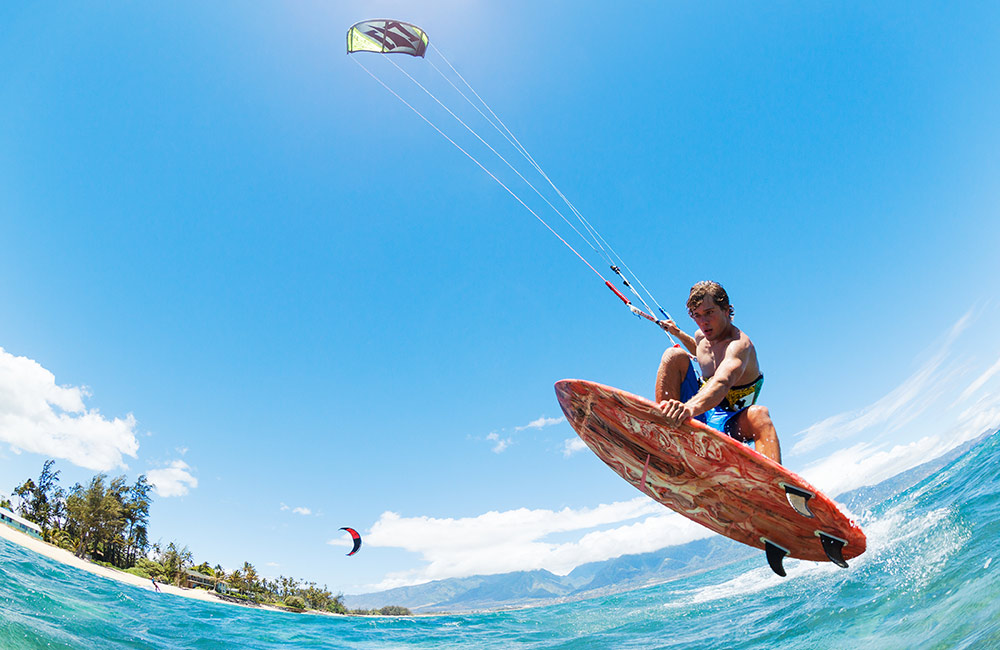 Things to see/do on a budget
Grande Island
The only way to reach Ilha Grande is by sailing on a boat. A Complete Boat tour to the Island includes snorkeling, fishing, and a scrumptious lunch. The aroma of the barbequed fish is too magnetic. One can enjoy swimming after lunch.

Bogmalo Beach
To experience the deep blue sea head off to Bogmalo Beach and indulge in snorkeling there. This beach is one of the best places in Goa to explore marine life in all its splendor and glory.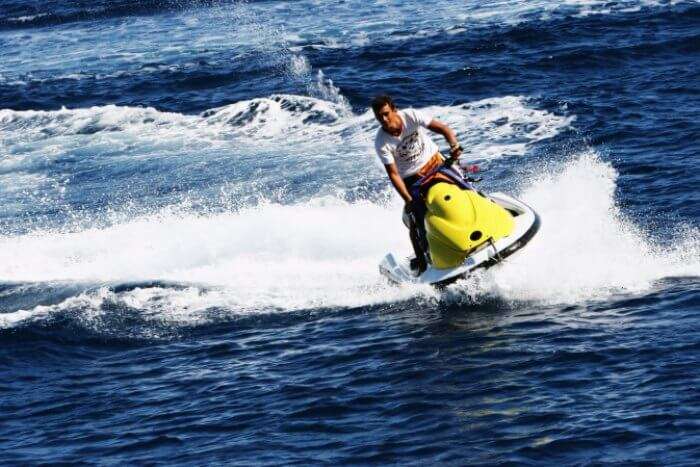 Palolem Beach
You can experience kayaking here. Navigating the water world on a narrow watercraft has a thrill of its own. It's easy to get a kayak on rent here, but do not forget to put on a life jacket before you venture out into the sea.

Calangute Beach
If you are looking for some water-based thrill and fun, parasailing is one of the best things to do at this beach.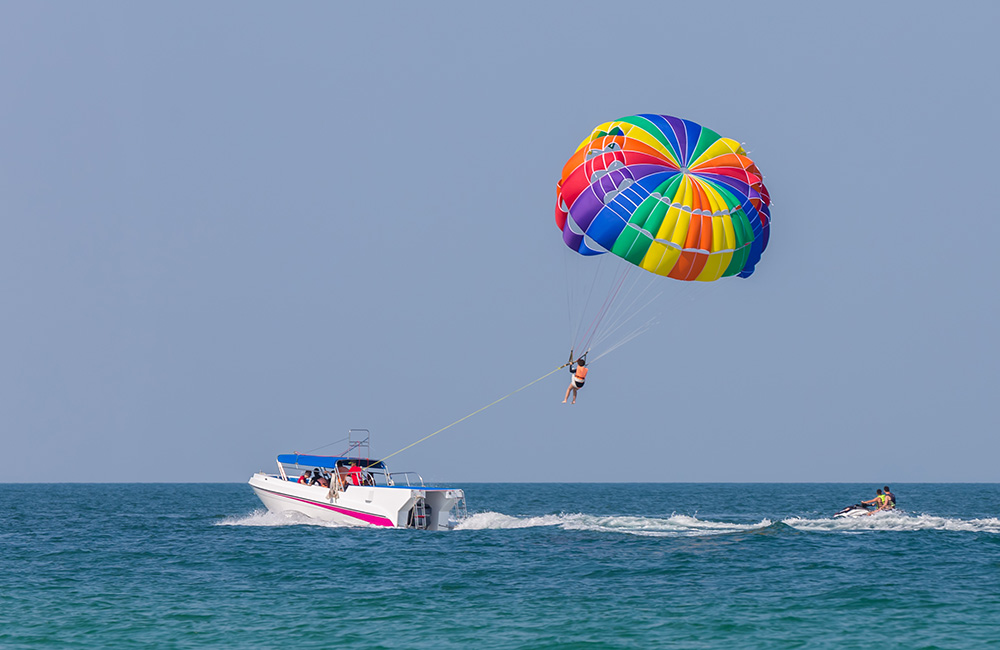 Morjim Beach
The beach is a very good location to enjoy kite surfing. This fun sport, which is a combination of windsurfing, skateboarding, and paragliding is sure to delight the adventure-seeker.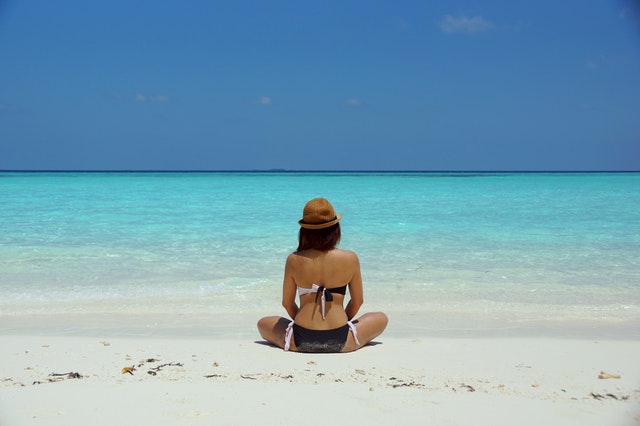 Mobor Beach
Mobor Beach, a serene beach in South Goa, is one of the hotspots for kneeboarding. A knee-board and some enthusiasm are all you need to enjoy this sport.

Candolim Beach
The beach is a great location for indulging in adventurous sports in Goa and no wonder, youngsters flock to this beach in large numbers. If you are in Candolim, do try wakeboarding.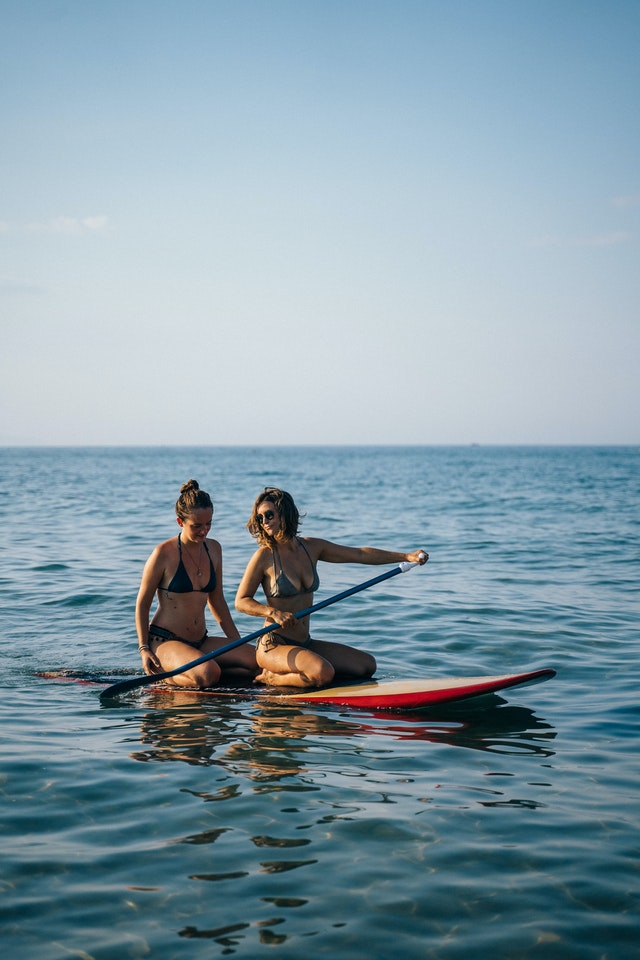 Colva Beach
Colva is where you can find all sorts of attractions and water-based activities awaiting you, but jet asking is famous here.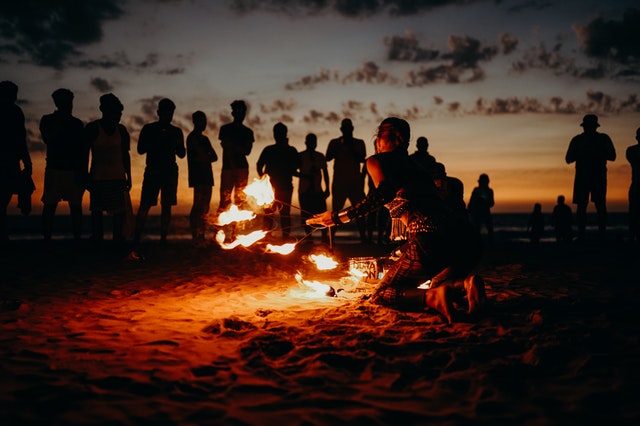 Baga Beach
Considered to be one of the most happening beaches in Goa, Baga is truly a traveler's delight. This beach entices you with exotic food, golden sands, and several adventure activities.

Other destination
Aguada Fort:
Entry fee-Nil

Basilica of Bom Jesus- Entry fee-Nil
Bondla Wildlife Sanctuary- Entry fee-INR 5

Affordable Eateries, Goa
Eating options in Goa are overwhelming. Its vibrant local cuisine and abundant seafood.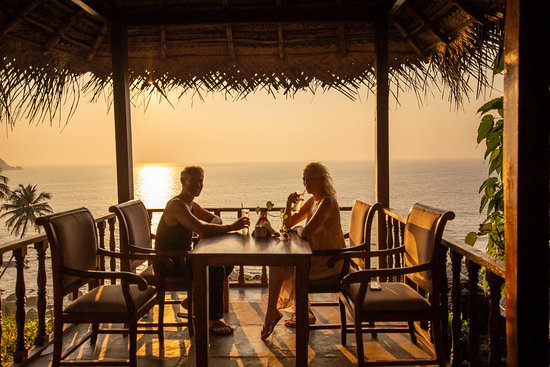 Biryani Palace
Anujas Biryani Place is cheap with lip-smacking, authentic biryanis, yet a strong Goan feel with outdoor seating, lantern lights hung from the ceiling, and bamboo furniture. The place looks particularly magical at night when the lights are lit. Try the classic Dum Biryani or, if you're willing to experiment a little, the Calamari Biryani; both are served with raita and a pickle.

Viva Panjim
This is located inside a 150-year-old Portuguese heritage home, this restaurant has won the Times Food Award for Best Goan Portuguese Casual Dining multiple times.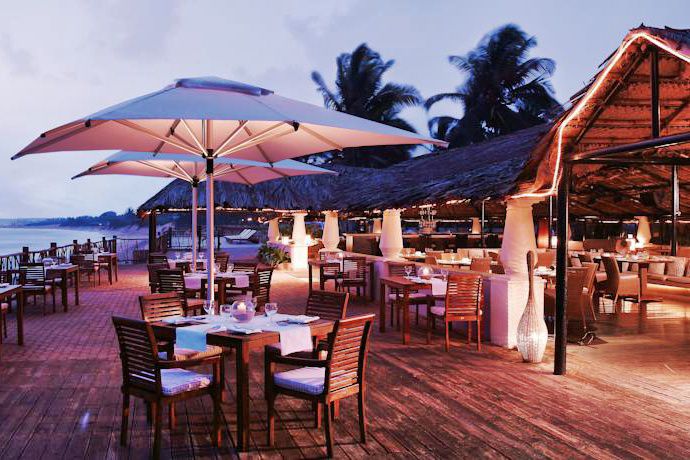 Fatima's Corner
They provide all kinds of food including vegan food. Warm hospitality, extremely affordable yet delicious seafood offerings, as well as some Mughlai entrees, await you at this tiny corner restaurant.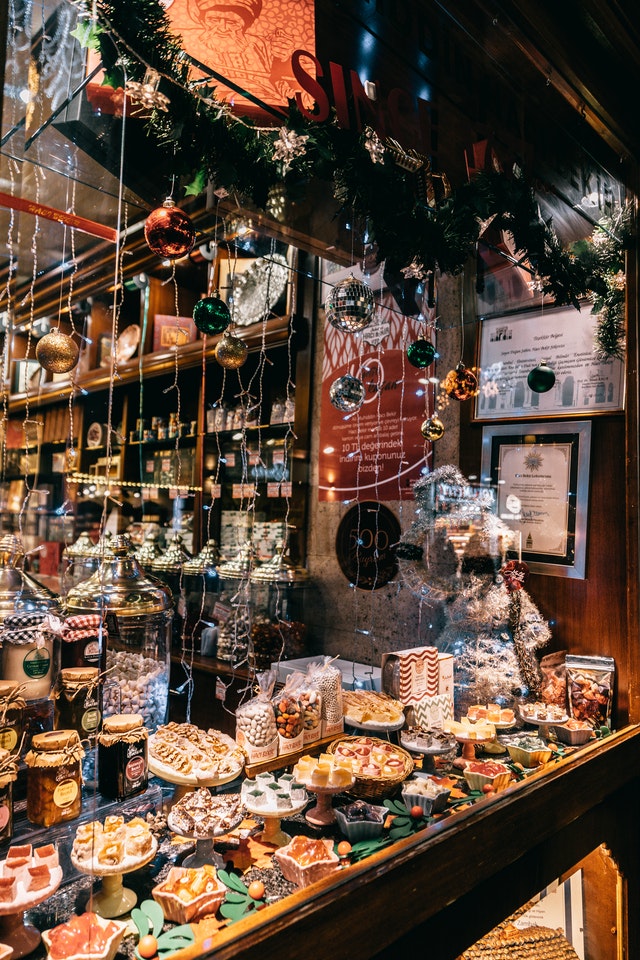 Where to shop on a budget, Goa
Goa is also known for flea markets and night.
Anjuna Beach Flea Market: Clothes, home decor, Indian spices, musical instruments
Arpora Night Market: Clothes, knick-knacks footwear, helmets
Panjim Market: Spices, cashew nuts, curry pastes, port wine
Mapusa Market: Handicrafts, Goan pottery, spices, textiles, jewelry
Anyway, thank you so much for reading. I appreciate your time and effort. If you've any questions about this post then don't deny your heart with a hesitation. I'm always open for any suggestions. Leave a clap if you like it. Every CLAP is your appreciation for my words.

Share if you consider this important to someone.
Have a great day 😊, Cheers!