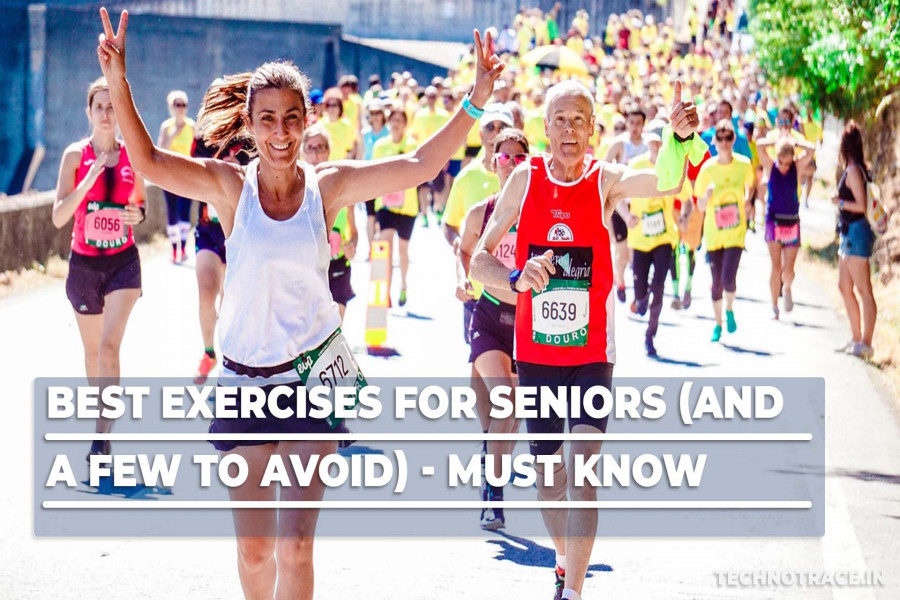 Best Exercises For Seniors And A Few To Avoid, Must Know
Age is just a number
Adults aged 65 and over should aim to be physically active every day. Any activity is better than none. The more you do the better, even if it's just light activity. Everyone's Ikigai should keep moving no matter what. Japanese people live longer than others because they don't rest till the day they die. Not having a retirement is their motto of life. The National Institutes of Health recommends that seniors participate in 150 minutes of moderate aerobic activity weekly and combine that activity with strength conditioning, balance, and flexibility exercises.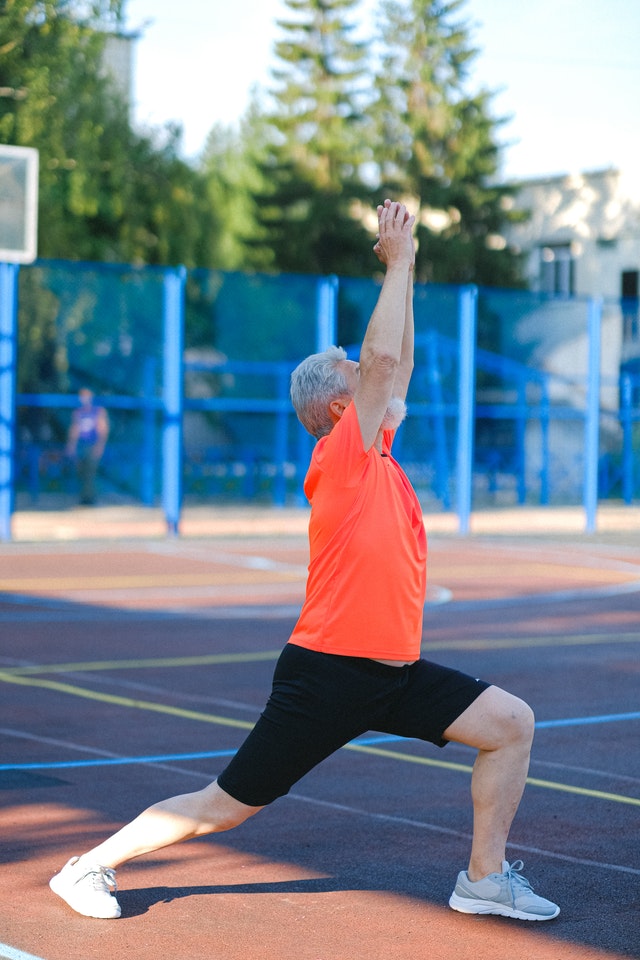 Without regular exercise, people over the age of 50 years can experience a range of health problems including Reduced muscle mass, strength, and physical endurance. Reduced coordination and balance. Reduced joint flexibility and mobility. People who exercise tend to have improved immune and digestive functioning, better blood pressure and bone density, and a lower risk of Alzheimer's disease, diabetes, obesity, heart disease, osteoporosis, and certain cancers. Enhance your mobility, flexibility, and balance. This article will show you the benefits of exercise for older adults.
The Health Benefits of Exercise in Older Adults
Regular exercise and an active lifestyle for seniors provides a variety of health benefits that extend beyond the obvious.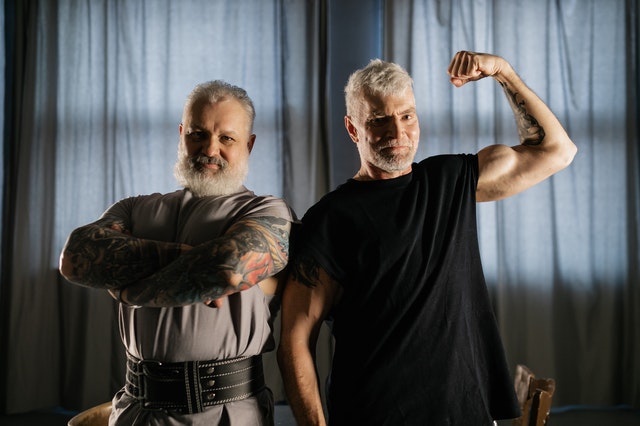 FITNESS IMPROVES SENIOR HEALTH
Individuals who exercise have reduced risks of chronic illnesses and diseases, and have improved immune and digestive systems. During the aging process, physical activity decreases by 40%-80%. Therefore being fit is very important to live a happy and long life.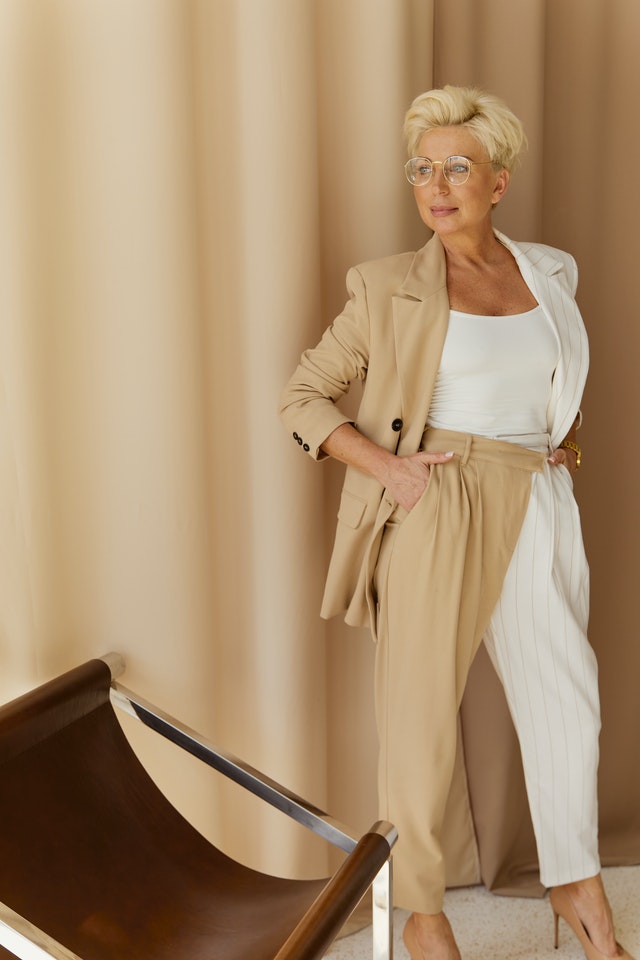 EXERCISE HELPS WITH MANAGING BODY WEIGHT
Doing aerobic, muscle-strengthening, and bone-strengthening physical activity at a moderately-intense level can slow the loss of bone density that comes with age. Exercise helps people of all ages maintain or lose bodyweight.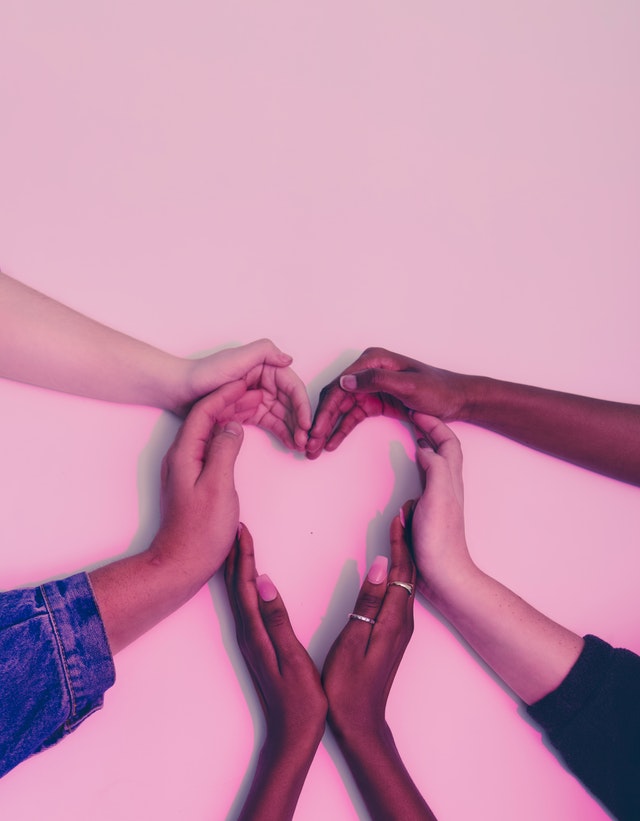 STAYING ACTIVE PROMOTES HEART & CARDIOVASCULAR HEALTH
Being physically active is a major step toward good heart health. It's one of your most effective tools for strengthening the heart muscle. Exercise improves cardiovascular health by inducing changes in oxygen delivery, vasculature, peripheral tissues, and inflammation.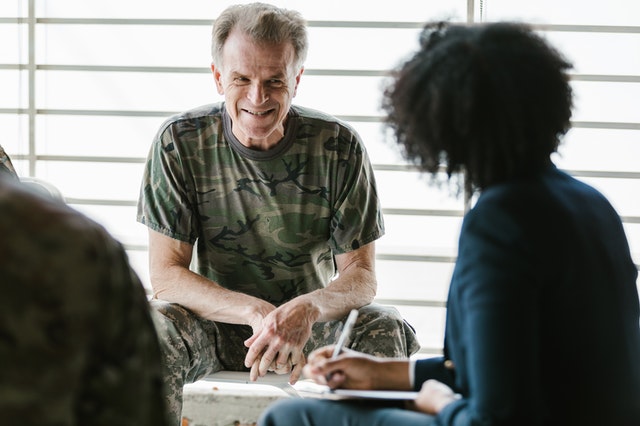 EXERCISE BUILDS POSITIVE MENTAL HEALTH
As we get old we face a lot of stress, which can affect our mental health from the core.

Living an active lifestyle and exercising frequently leads to a variety of mental health benefits. Exercise is shown to help fight depression.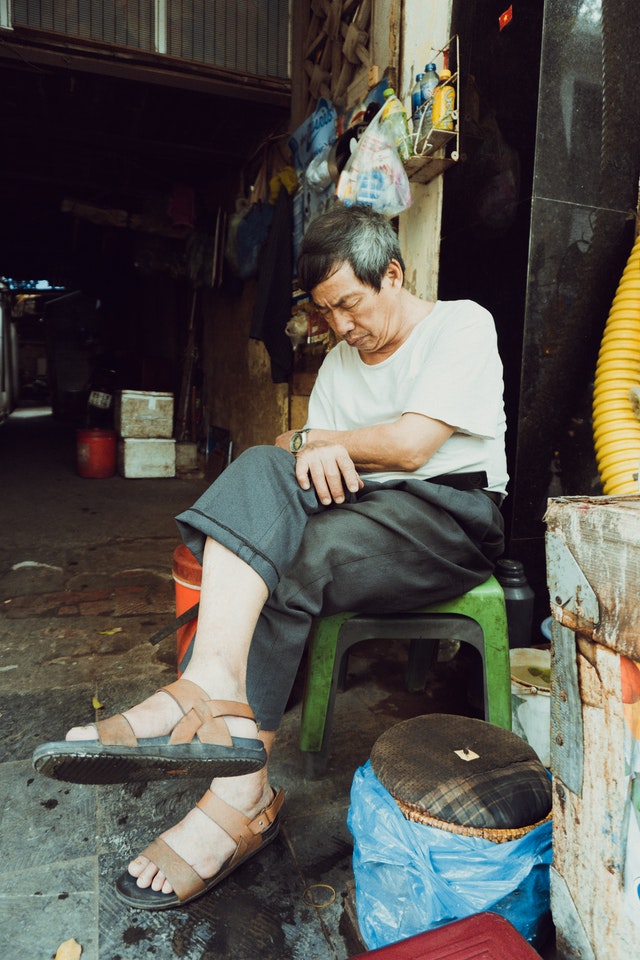 STAYING ACTIVE PROMOTES SLEEP
Sleep allows your body to recover from the previous day. Getting enough rest after a workout strengthens your muscles and tissues, which can help you avoid fatigue and exercise-related injuries. Sedentary individuals tend to have more trouble getting quality rest, but staying physically active will surely keep them healthy.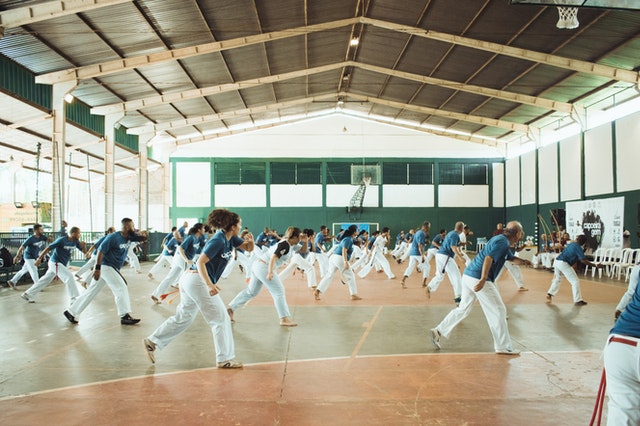 EXERCISE IMPROVES SOCIAL WELLNESS
Exercise allows the body to produce and release endorphins, which in turn lead to a more positive mental state. For many seniors, having an active social life can be difficult. Some aging adults are increasing their social wellness by making exercise a fun group outing with others in their communities.


WAYS SENIORS CAN STAY ACTIVE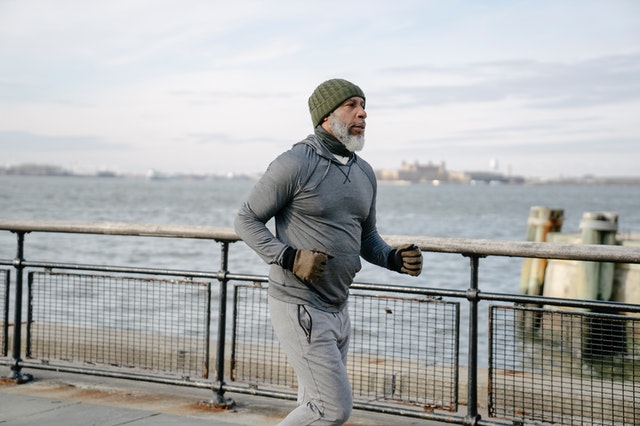 AEROBIC/ENDURANCE
walking, jogging, swimming, and cycling all contribute towards getting your heart rate up and breathing faster. For seniors that are just getting started with their exercise routine, it's acceptable to spread the 30-daily-minutes out into three 10-minute periods over the day.

STRETCHING & FLEXIBILITY
Standing Quadriceps Stretch.

quadriceps stretch.
Seated Knee to Chest.
Hamstring Stretch.

Soleus Stretch.

Overhead Side Stretch.
Shoulder Stretch.

Tricep Stretch.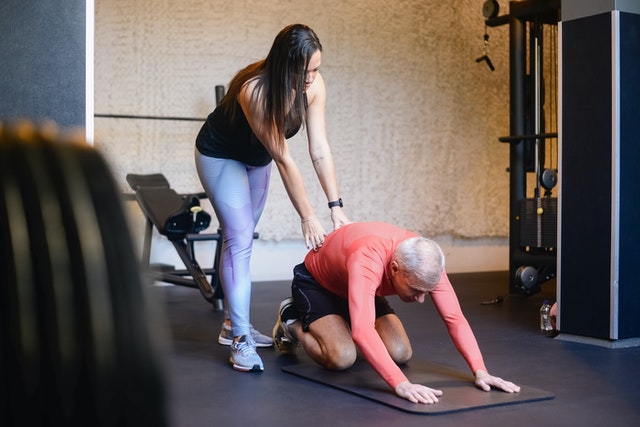 Dumbbell strength training
For senior women, an 8 pounds (3.6 kg) dumbbell should be enough for regular training. You can also add a set of 5 pounds (2.2 kg) for warming up or a set of 10 pounds (4.5 kg) if you have more experience with the training. seniors should check with their doctors before beginning any new exercise routine.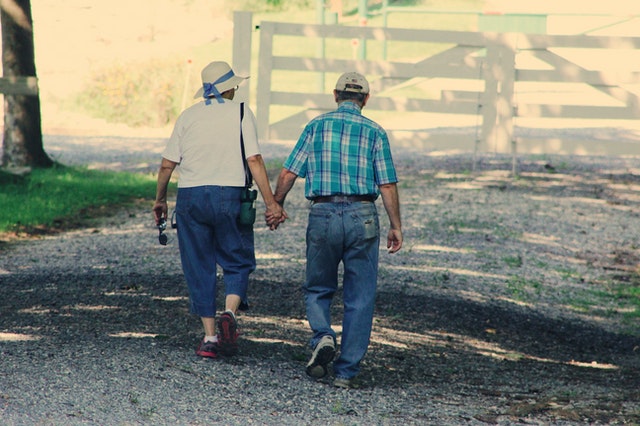 Walking
Walking has so many benefits for older people. Strengthen your bones, and prevent osteoporosis and osteoarthritis. Seniors age 65 and older should get at least 2.5 hours of moderate aerobic exercise such as walking.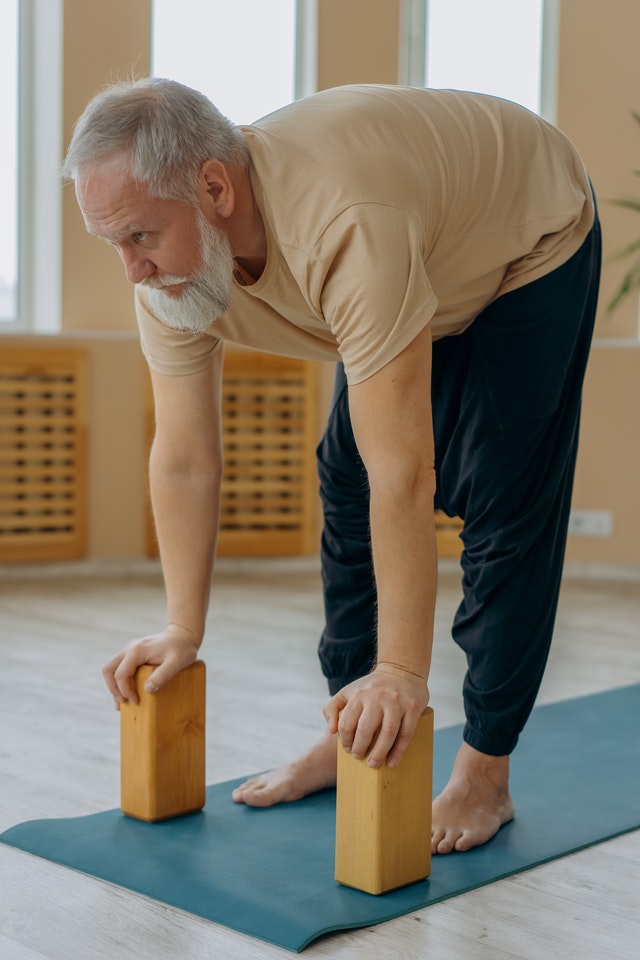 Pilates
Pilates increases strength and flexibility in both the core and the legs, which positively affects balance. as you get older, muscle loss is an increasingly common problem, to prevent that this exercise can help you a lot.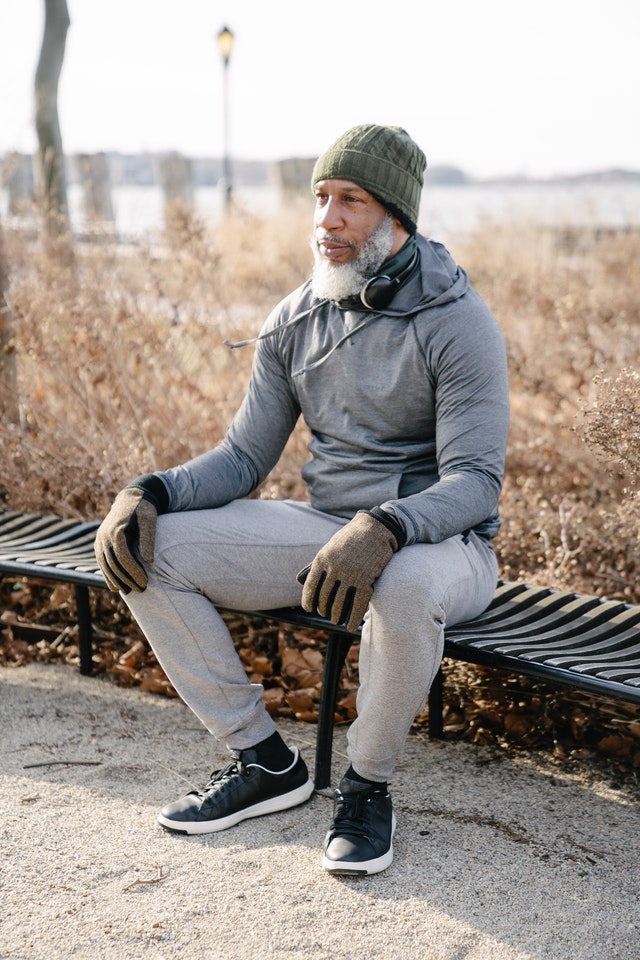 Exercises Seniors Should Avoid
Deadlifts.

Long Runs.
Leg Presses.
Crunches.

Stair Climbs.

Squats.
Anyway, thank you so much for reading. I appreciate your time and effort. If you've any questions about this post then don't deny your heart with a hesitation. I'm always open for any suggestions. Leave a clap if you like it. Every CLAP is your appreciation for my words.

Share if you consider this important to someone.
Have a great day 😊, Cheers!