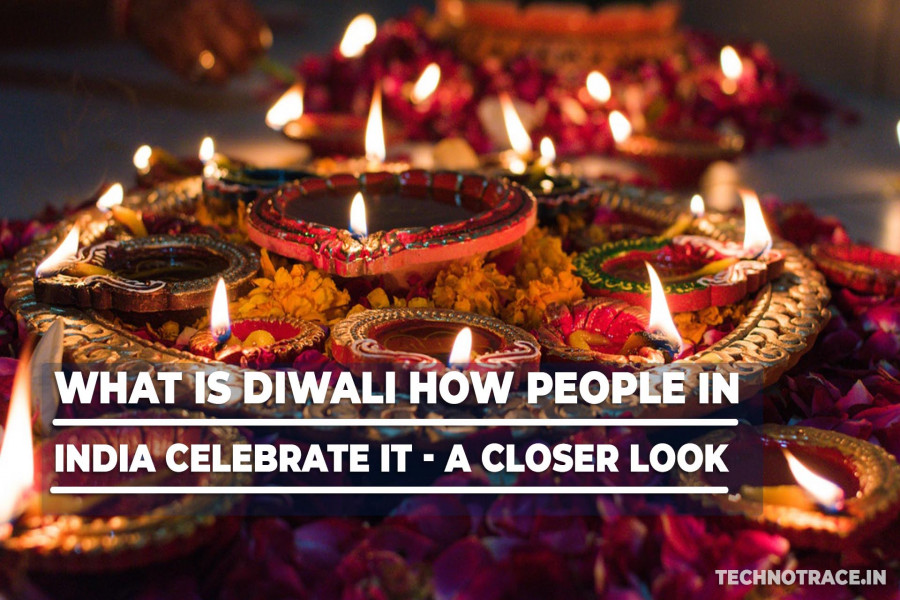 What Is Diwali? How People Celebrate It In India - A Closer Look
Diwali- Festival of lights
Diwali- one of the biggest festivals celebrated in India. India is a country that is known for its culture and heritage. No doubt Indian cultural history is very fascinating. Diwali is a big part of it. If you want to know about India then it must be a topic you should learn about. Diwali is called the festival of lights, thanks to the practice of lighting oil lamps and decorating homes and cities with strings of twinkling lights to symbolize the victory of light over darkness. While many Hindus celebrate Diwali, people of various faiths mark the five-day festival in India and other countries. While Diwali is rooted in religious tradition, the festival has also become a secular holiday in India. This describes unity in diversity.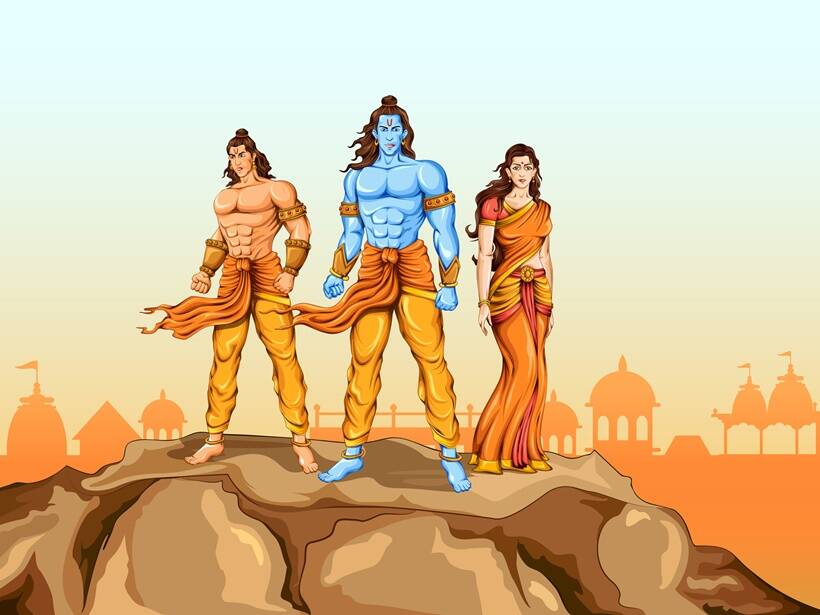 Diwali celebrates Rama's eventual defeat of the evil spirit Ravana, and his triumphant return to his home. The business community considers it an auspicious time to start new ventures, as the festival coincides with the Hindu New Year.

5 days celebration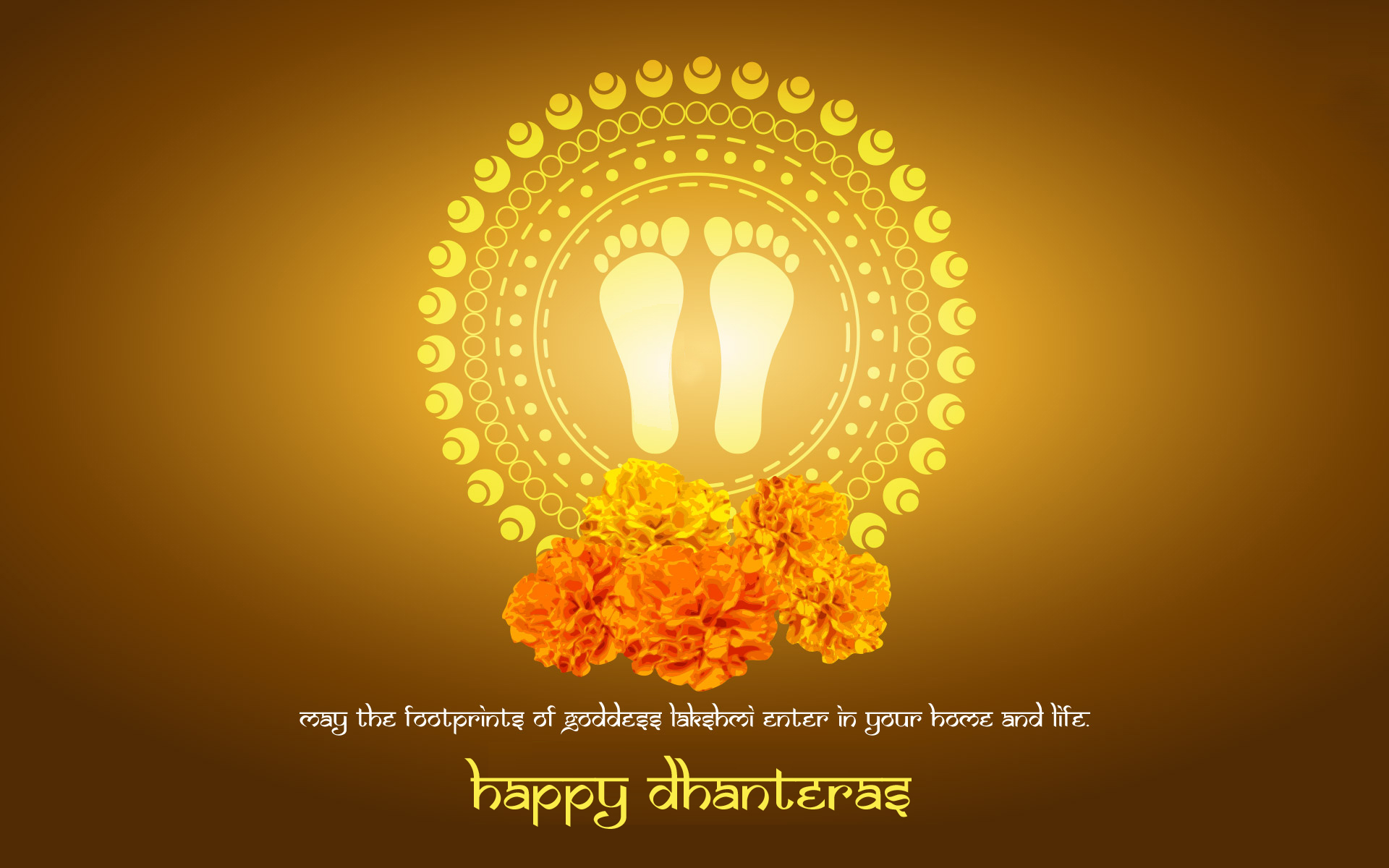 Dhanteras
Diwali begins with the first day known as 'Dhanteras' or the worship of wealth. This day, businessmen and even normal people buy auspicious things to bring good luck.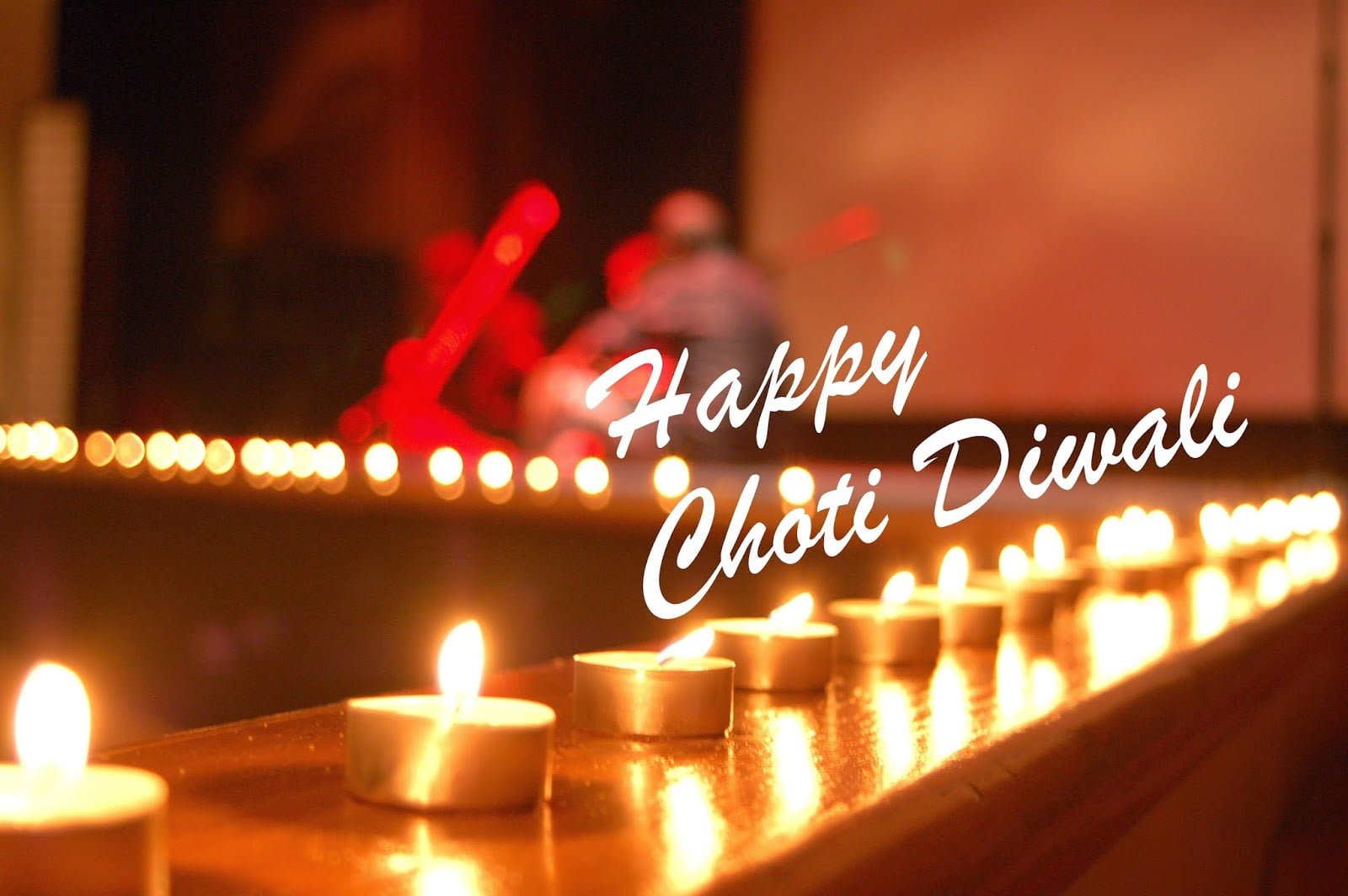 Naraka Chaturdashi or Choti Diwali
The second day is Naraka Chaturdashi or Choti Diwali. Diwali focuses on a story from Hindu mythology about the god Krishna and his defeat of the demon god Narakasura. On this day, some people put up twinkling lights to celebrate his victory.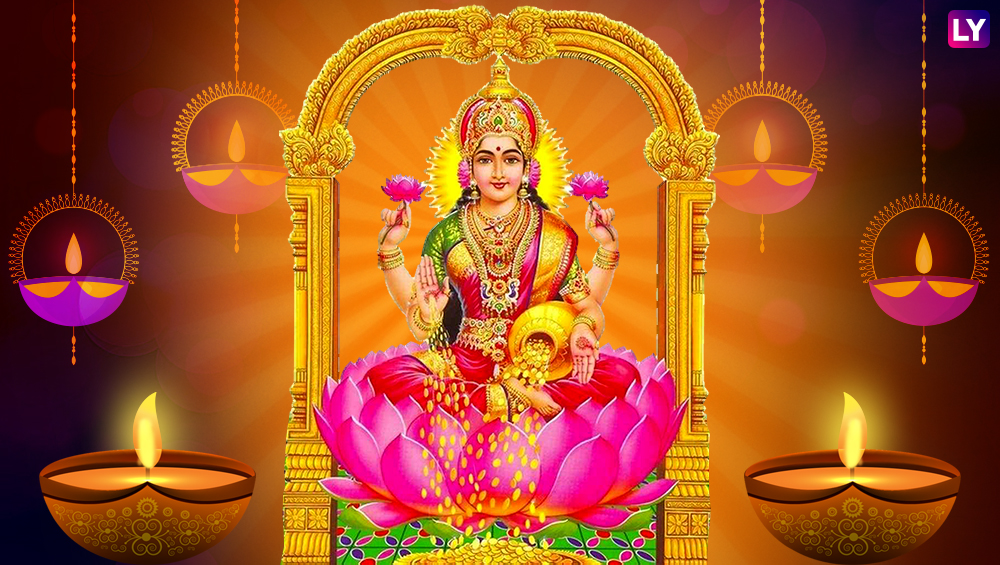 Lakshmi Puja
This day devotees worship maa Lakshmi who is the goddess of wealth. This is the most important day of the Diwali festival. On this day, people visit family and friends to feast and exchange sweets and gifts. People also continue to light lamps and candles to welcome light and prosperity from the goddess Lakshmi.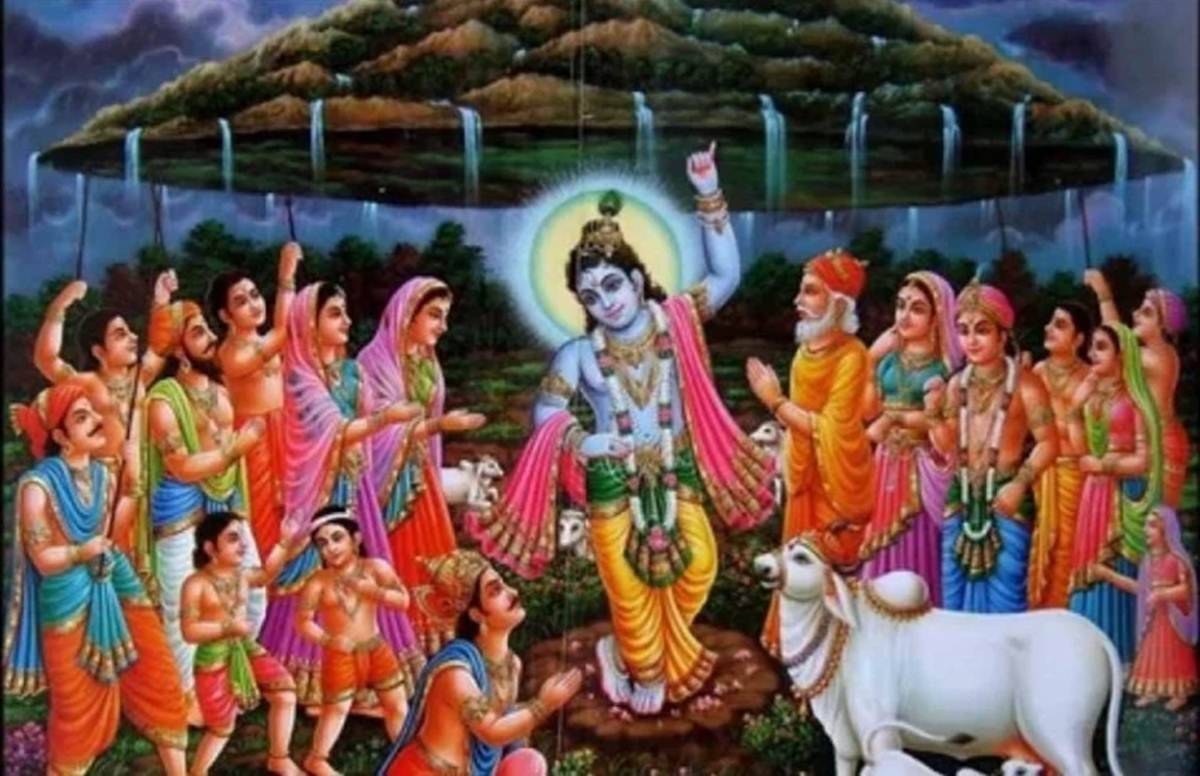 Govardhan Puja or Padva
This is another ritual for devotees during Diwali. some people believe this day Krishna defeated the king of the Hindu gods, Indra, by lifting a mountain.

Govardhan Puja is an auspicious festival in the hindu culture.
The incident is seen to represent how Lord Krishna will protect all devotees who take singular refuge in him.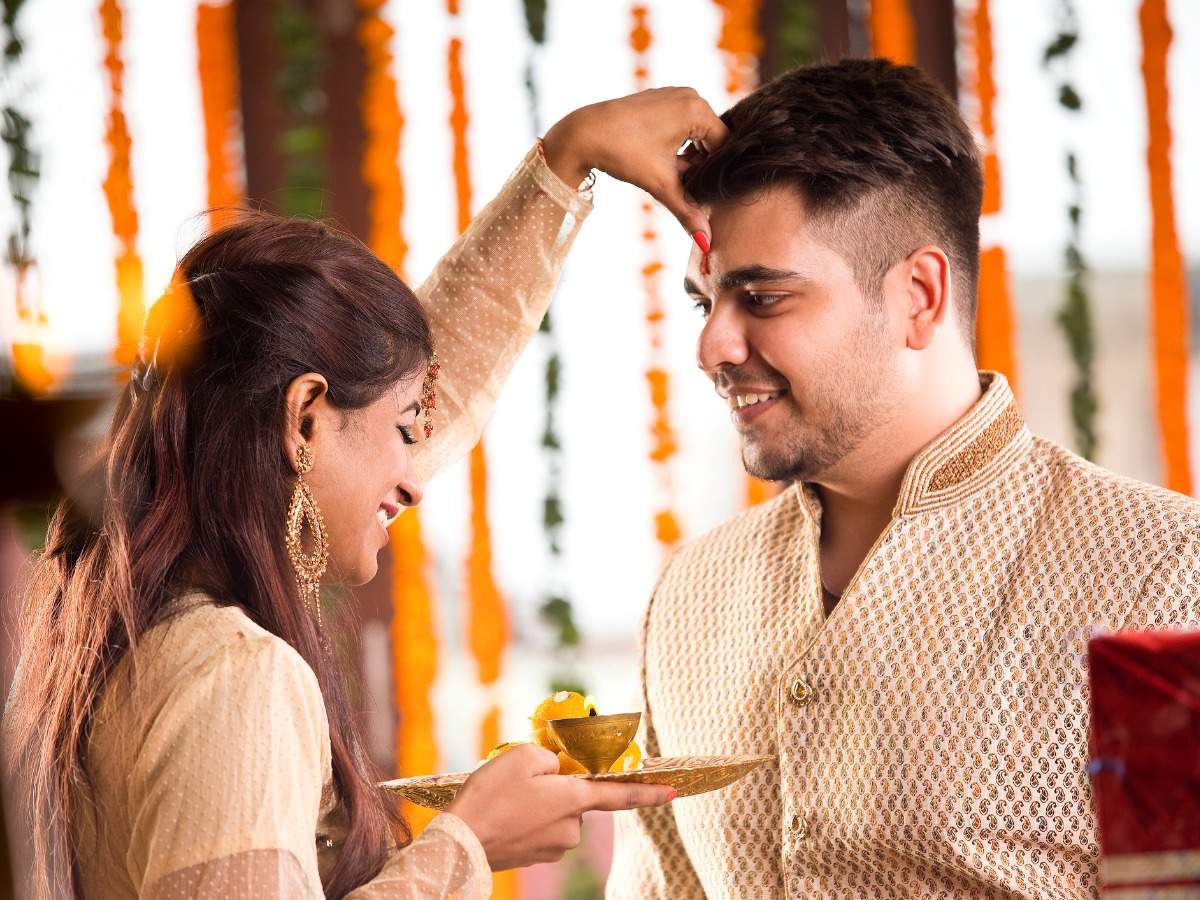 Bhai Dooj
This day, all the sisters take blessings or give blessings to the brothers. This festival means celebrating the bonding between siblings.
According to Hindu customs, Bhai Dooj, also known as Yama Dwitiya or Bhai Tika, celebrates this very bond of love and protection. Bhai Dooj is celebrated on the second lunar day of 'Shukla Paksha' (bright fortnight) in the Hindu calendar month of Kartika, which is 2 days after the Diwali celebration
In Short
This is a ritual when people celebrate bonding between siblings.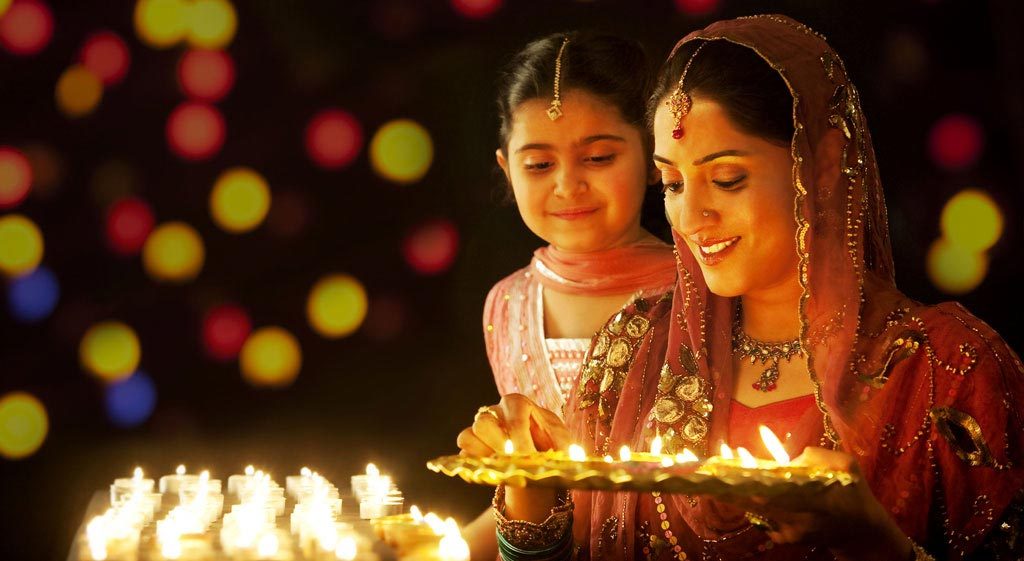 What is Diwali?
Diwali is also known as Deepavali. People of different faiths including many Hindus, Jains, Sikhs, Muslims, and some Buddhists participate in this festival.

During Diwali, people wear their finest clothes, illuminate the interior and exterior of their homes with diyas and rangoli, perform worship ceremonies of Lakshmi, the goddess of prosperity and wealth, light fireworks, and partake in family feasts, where mithai (sweets) and gifts are shared.
In Short
This is the festival of light.
When is Diwali 2021?
This festival happens on different dates every year. In the month of autumn Indians celebrate Diwali. It usually falls in October or November. In 2021, Diwali falls on Thursday, Nov. 4.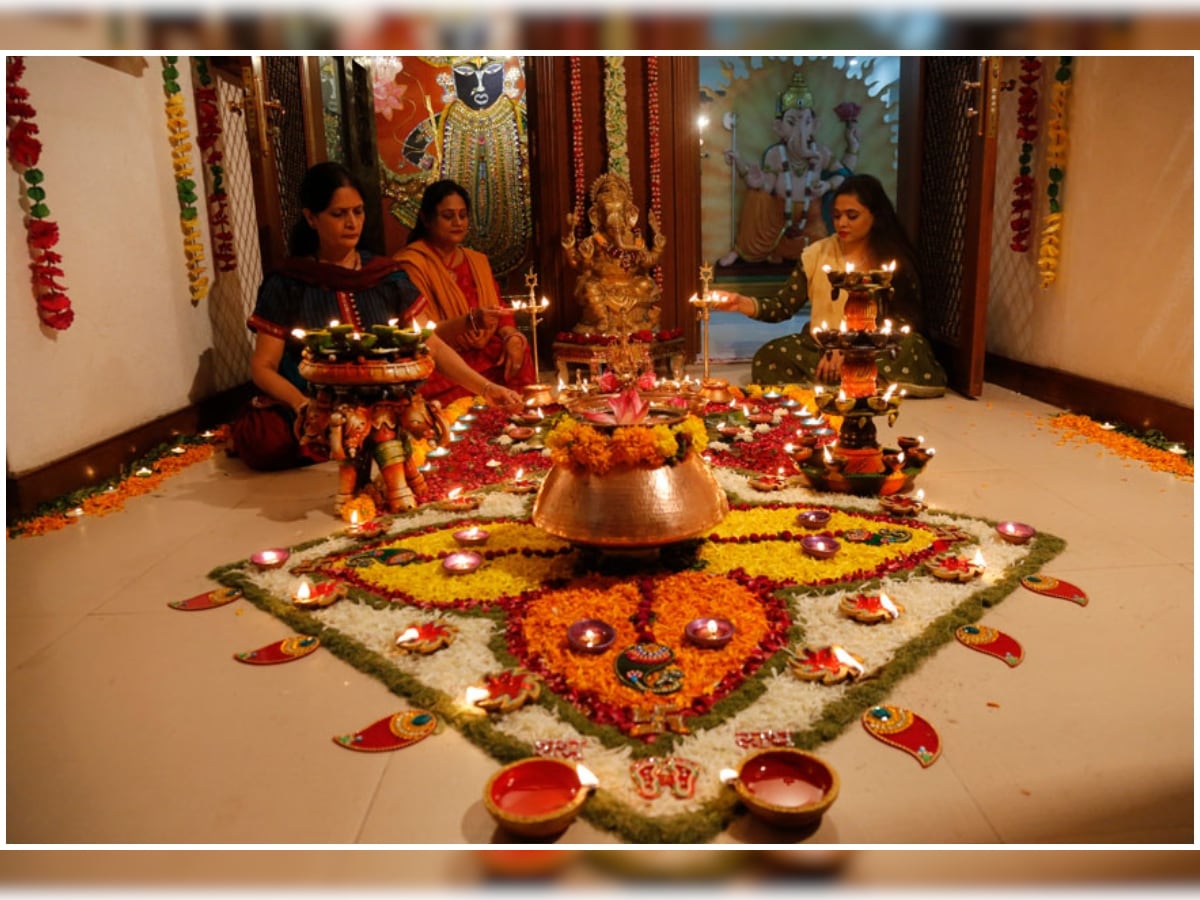 What is the meaning of Diwali?
Diwali has different meanings for different religious people. The meanings that people associate with Diwali may vary. In broad terms, it often represents the triumph of light over darkness.
While Diwali is a religious festival, it has also become a secular national holiday celebrated widely across India,

Northern India
Many people associate Diwali with the ancient story of King Rama, an incarnation of the Hindu god Vishnu. People believe that on this day, Rama rescued his wife, Sita, from the evil king, Lanka, by building a bridge from India to Sri Lanka.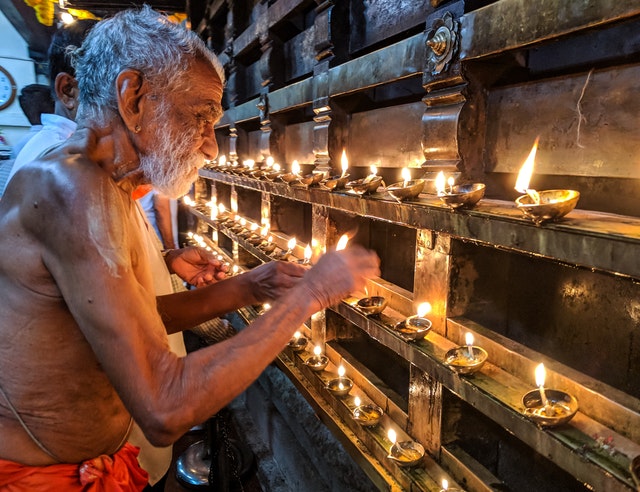 Western India
In Gujarat, the fourth day of Diwali coincides with New Year's Day according to a Hindu calendar observed in that region. People decorate their homes with holy stuff, lights, candles, flowers, and most importantly diya.

Other religion
For non-Hindus, Diwali may have a different significance. For followers of Jainism, a non-theistic religion in India, Diwali "marks the nirvana or spiritual awakening of the spiritual leader Mahavira in 527 BCE,"
in Sikhism people believe, Diwali marks the day that the sixth of the ten Sikh gurus, Guru Hargobind Ji, was freed from imprisonment in the 17th century.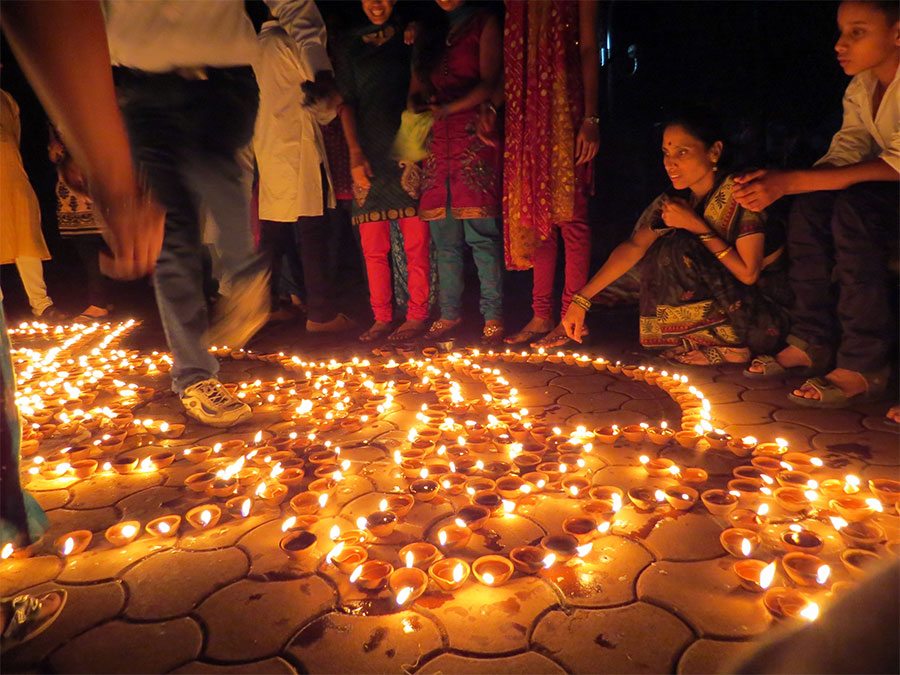 Who celebrates Diwali?
Hindus, Jains, Sikhs, and some Muslims and Buddhists celebrate Diwali. More than a specific religion's festival, it is a festival of all the Indians and their unity. Many people with South Asian heritage in other parts of the world also celebrate Diwali.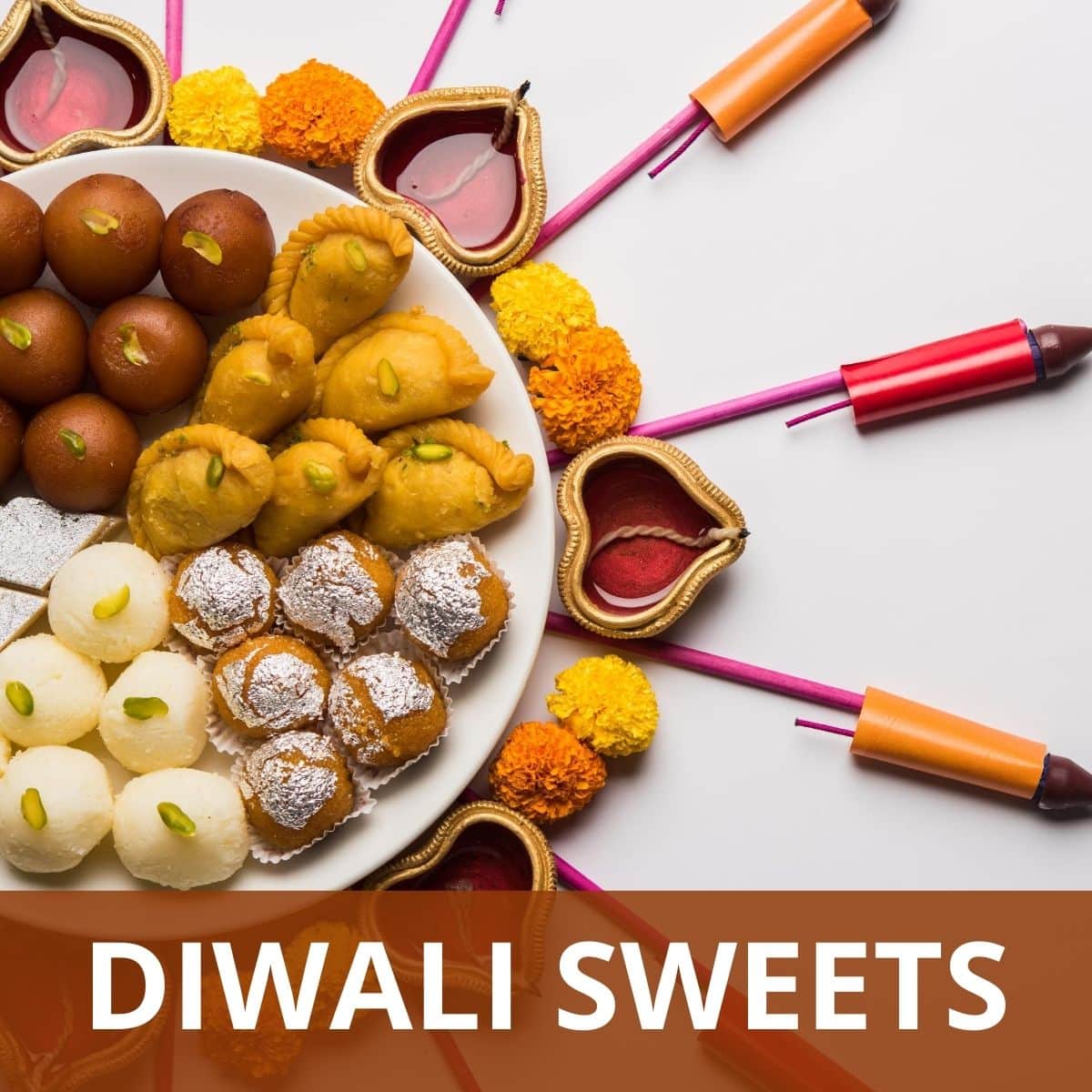 What do people eat during Diwali?
This festival is time for feasting with family and enjoying plenty of sweet treats.

Kaju Katli. Always a winner, Diwali without a few pieces of Kaju katli here and there, doesn't quite sound like Diwali.
Besides that, some sweets can also be eaten during Diwali.

Rasmalai
Mohanthal
Mysore Pak
Chawal Ki Kheer
Gulab Jamun
Gajar Ka Halwa
Shahi Tukda.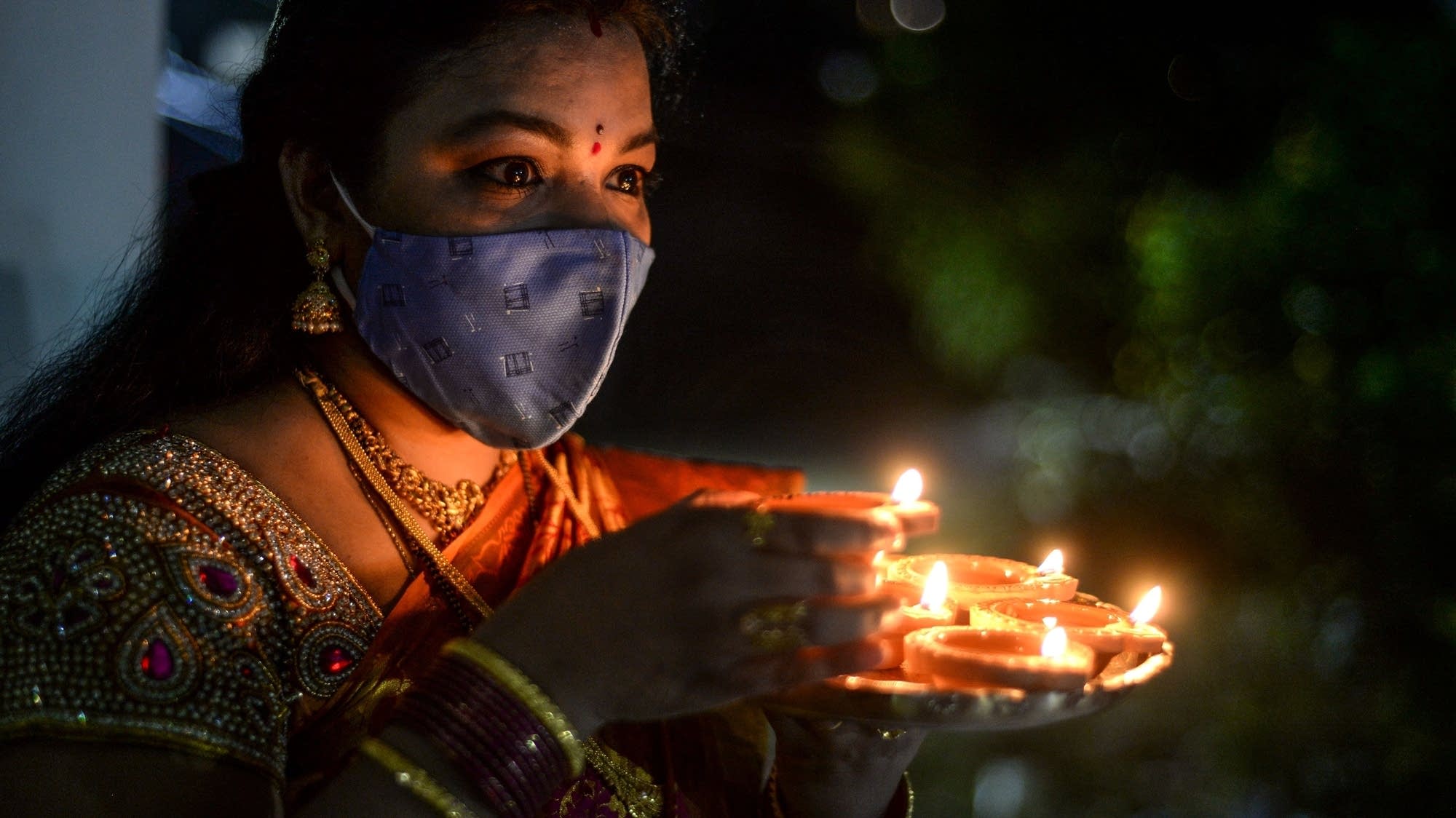 Has the COVID-19 pandemic affected Diwali celebrations?
In this hard pandemic era, every festival is deeply affected. With large-scale celebrations canceled, some temples live-streamed prayer sessions, and many families celebrated quietly at home rather than meeting in large groups. In the year 2020, the Indian government also asked not to celebrate this festival outside. Hopefully this year, Diwali festivals will move forward in light of the pandemic.
Anyway, thank you so much for reading. I appreciate your time and effort. If you've any questions about this post then don't deny your heart with hesitation. I'm always open to any suggestions. Leave a clap if liked it. Every CLAP is your appreciation for my words.

Share if you consider this important to someone.
Have a great day 😊, Cheers!