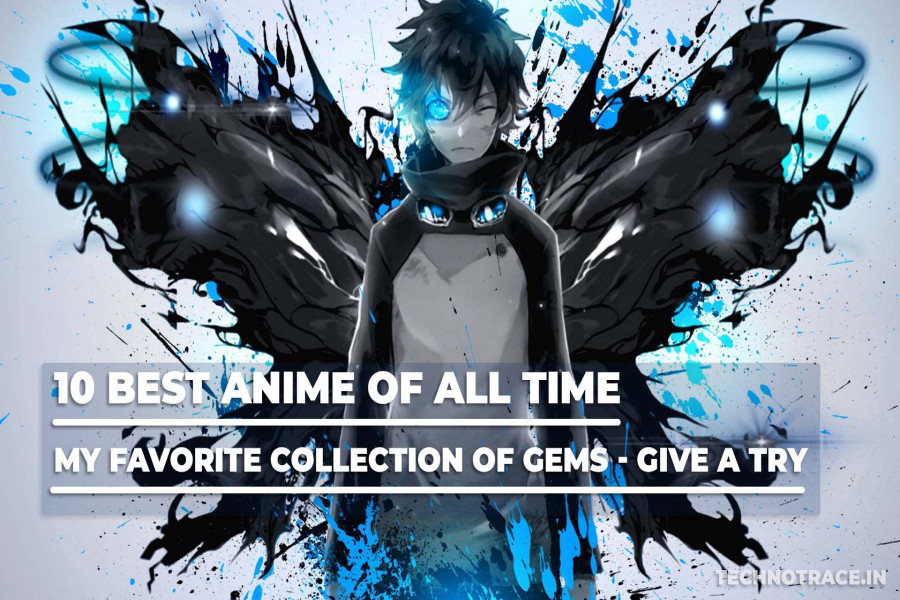 10 Best Anime of All Time- My Favorite Collection Of Gems
Best Anime of all time
It is said that the first Japanese animation was made and released in 1917. Speaking of the earliest famous anime in Japan, Astro Boy was released in 1963 as the first anime series aired on TV. Around hundreds of new anime are aired on TV and distributed to the movie streaming platforms and come to the screens every year, and the number of must-watch anime is going on increasing year by year.
Here we will discuss about 10 best anime of all time from every genre.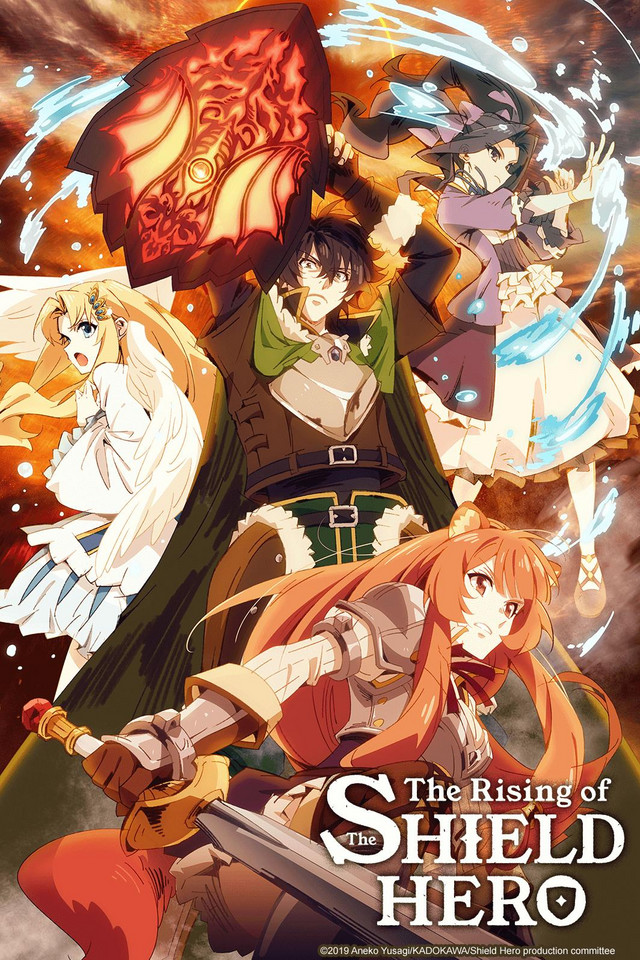 Rising of the Shield Hero
While talking about the best anime list, this is our number one recommendation. If you are a newbie in this field, then this is the best anime you can watch. This story is full of entertainment, emotion and thrill.


This series is a supernatural dark fantasy manga comic written by Aneko Yusagi. In this story, you will see a young man named Naofumi Iwatani (who is voiced by Kaito Ishikawa) who is suddenly brought into a parallel universe along with three more men of almost the same age.
All of them were all called the Cardinal Heroes of the world to fight monsters called the "Waves.'' Naofumi had weapons like bow and arrow, but he was given a Legendary Shield to protect himself. Because of some misfortune he was forced to train alone.
Then he met a half-demi and half-human girl called Raphtalia (who is voiced by Asami Seto). Along with a bird-like monster, both start training to be strong enough to defeat the Waves. As the things goes on, in the end
after the battle, Naofumi becomes the Lord of Serviette. It was heartbreaking for Raphtalia.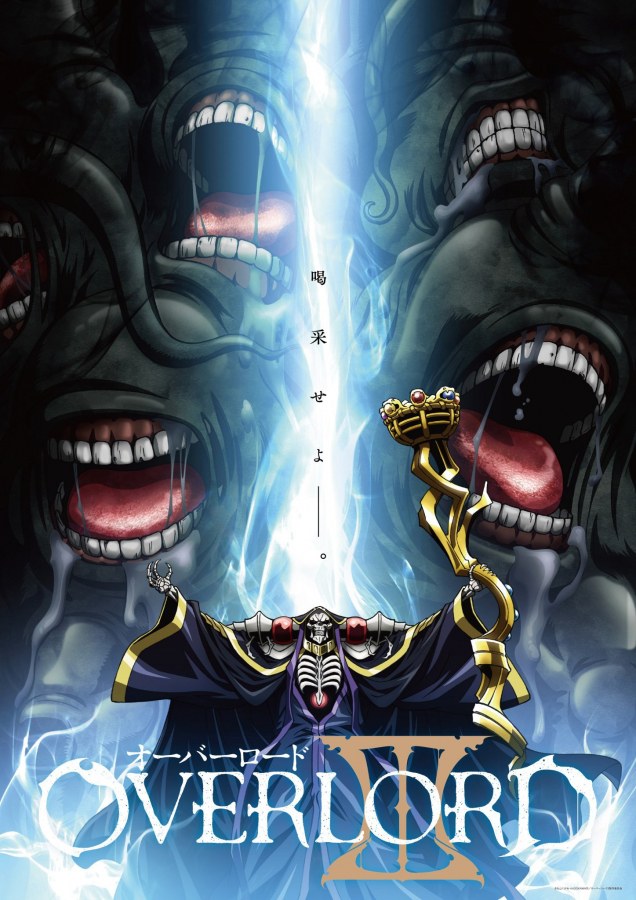 Overlord
This versatile series comes under a Japanese dark isekai anime series adapted from the manga with the same name. This supernatural adventure series is written by Kugane Maruyama and illustrated by so-bin.
This is the story of diehard gamer Momonga and his adventures when he finds himself trapped inside a Dive Massive Multiplayer Online Role-Playing Game, who later realized playing the game even after it is being banned.
In the game, he is the master of a dark guild and a powerful wizard, Ainz Ooal Gown. in the final stage, he chooses to log in to the game until it is out of his reach forever. In the last moment Momonga's life as he knew it was changed forever.
Later he found out, the game is now a reality. YGGDRASIL has become his new reality consisting of its usual non-player characters and he is now his official gaming character. When he can't escape, he tried to learn how to survive in that environment.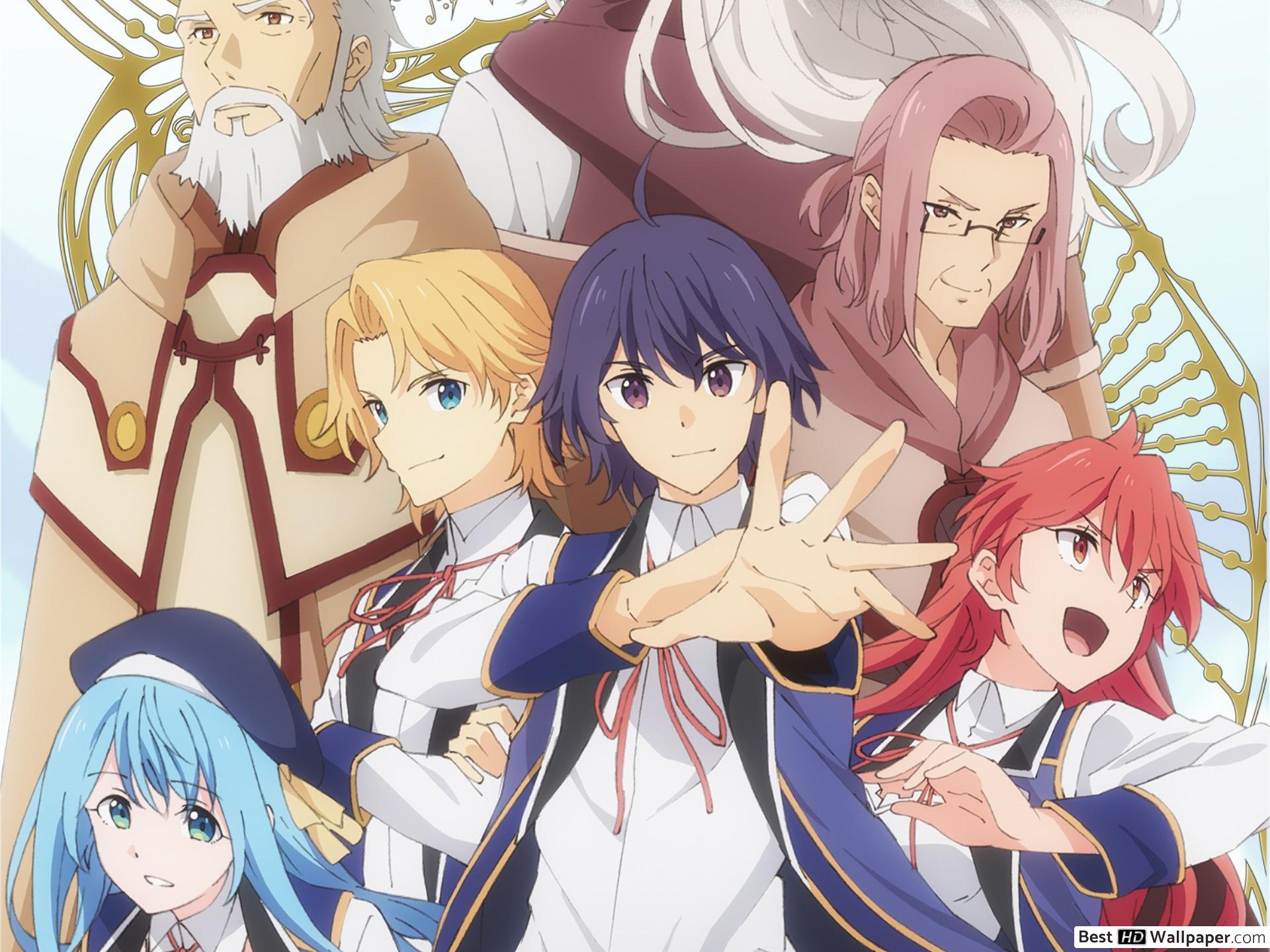 Kin Jano mago

Kenja no Mago is a Japanese light novel series written by Tsuyoshi Yoshioka and illustrated by Seiji Kikuchi.
In this series a young salaryman who died in an accident was reborn in another world filled with magic and demons. As a baby, he was picked up by the patriot hero "Sage" Merlin Wolford and was given the name Shin. when Shin became 15, Merlin realized, "I forgot to teach him common sense!" Diseum, king of the Earlshide Kingdom, recommends Shin to attend his Magic Academy, on the agreement of not using Shin for political warfare. In the capital, Shin rescues two girls, Maria and Sizilien, from thugs, later he makes a club.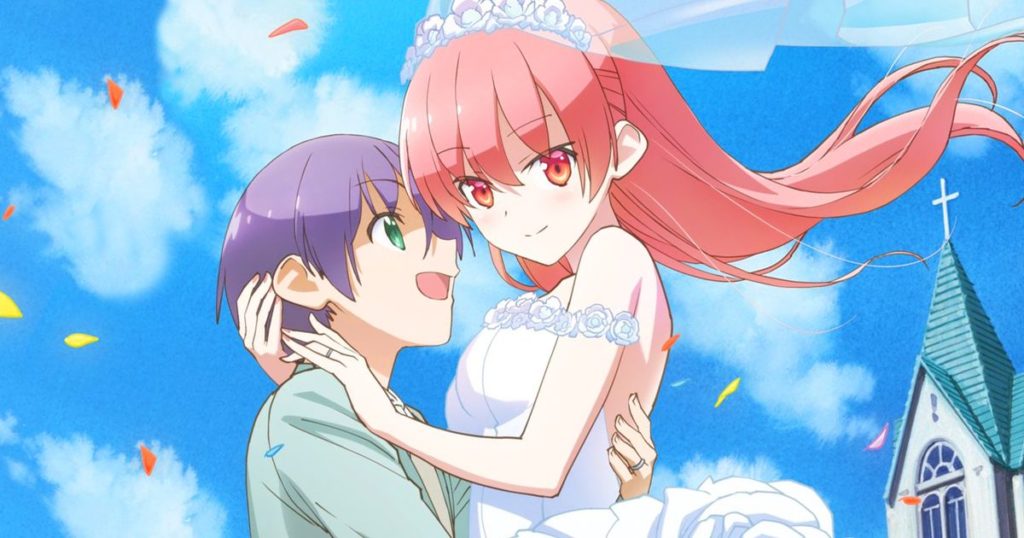 Tonikaku kawai
In this story, a boy named Nasa is puzzled by why people are laughing at his name. He eventually learns his name was taken from the American N.A.S.A. organization. He vows to become a man so great that when people hear the name Nasa, they think of him instead. When he was returning he saw his scores from a mock exam to get into Japan's top-rated high school.
And in the end the girl he wanted to marry shows up and formally introduces herself as Tsukasa and she brings a marriage form with her. Nasa humors her and fills it out. One trip to the ward office later and the two of them are officially married!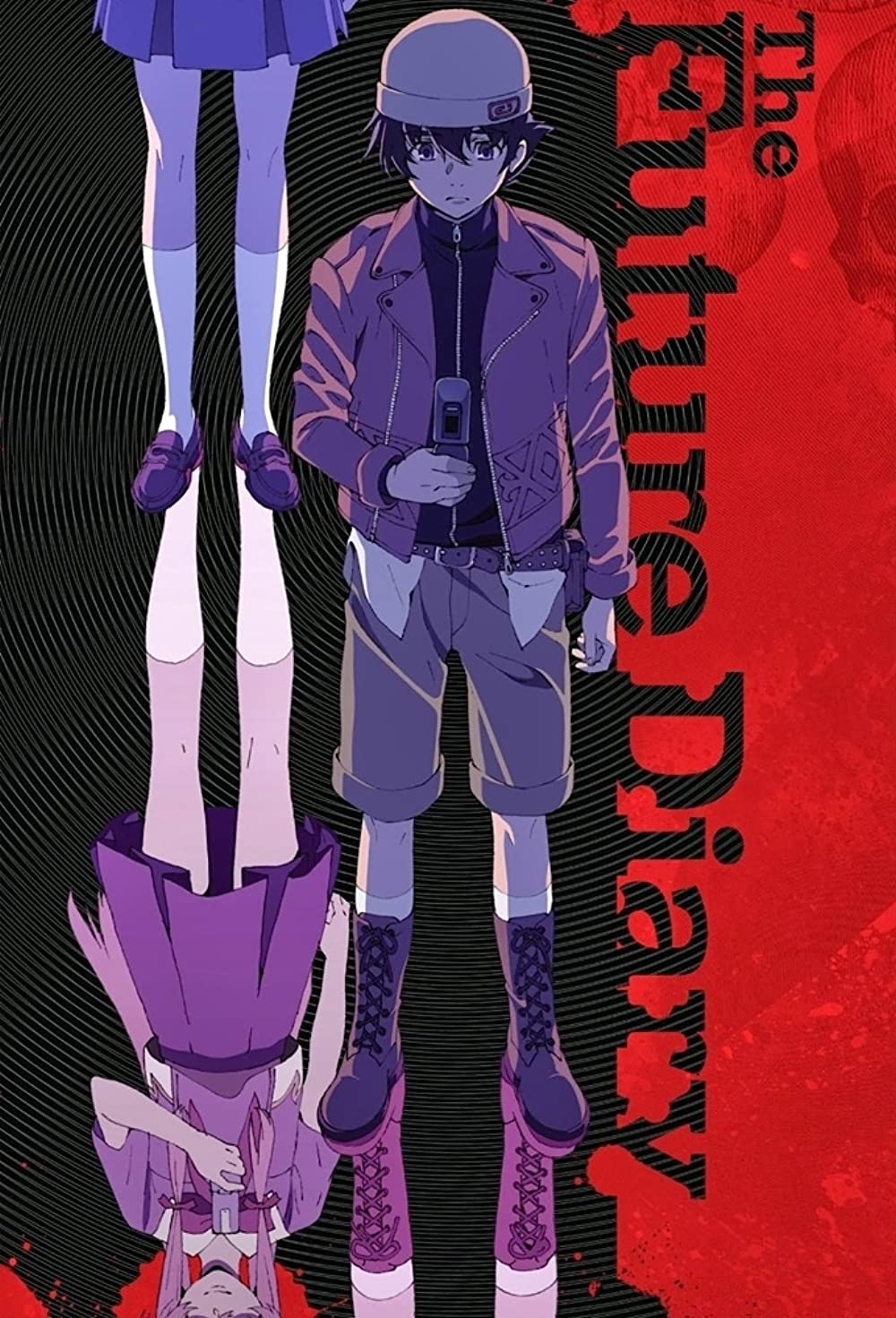 Mirai Nikki
Mirai Nikki is adopted from Sakae Esuno's manga series, Mirai Nikki (Future Diary) tells the story of two middle school students, their love for one another, and their participation in a survival game to become the new God of Time and Space.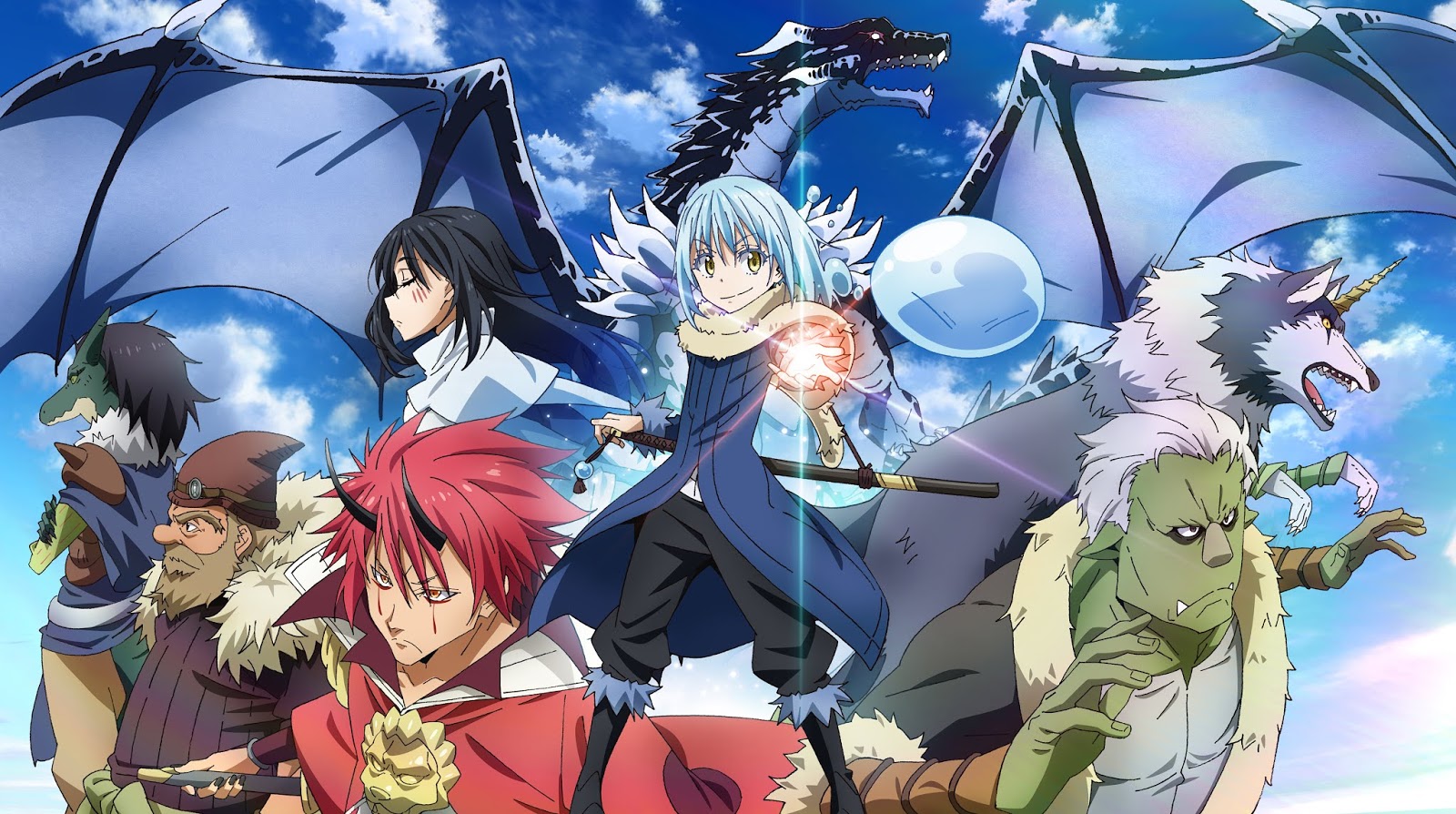 Tensai shitara slime datta
This is the story of a Lonely thirty-seven-year-old Satoru Mikami who is stuck in a dead-end job, unhappy with his mundane life, but after dying at the hands of a robber, he awakens to a fresh start in a fantasy realm as a slime monster! Then the story goes on.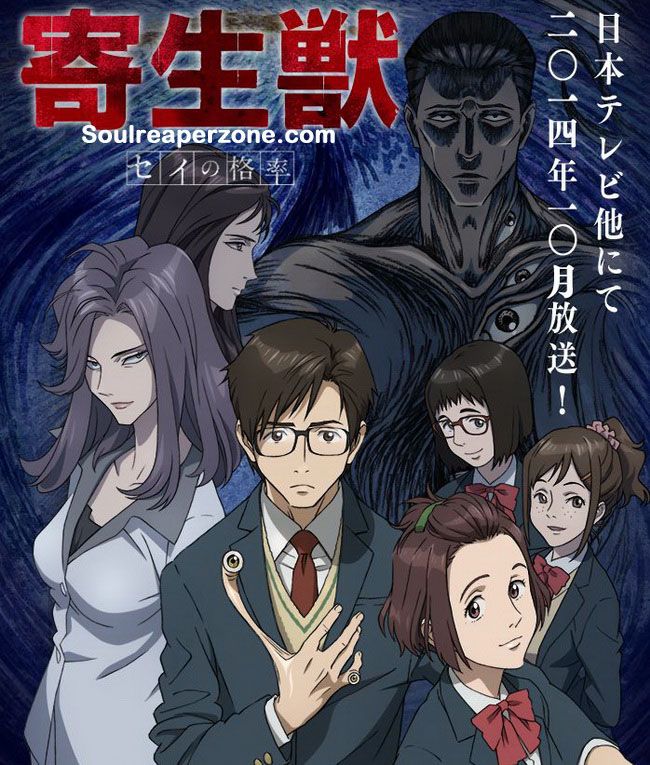 Keseijuu sei no kakuritsu
In this series you will see a boy named Shinichi Izumi, whose right hand becomes possessed by an alien Parasite named Migi, finding himself in a battle against other Parasites who feast on other humans. In the end Shinichi regains full control of his hand, but Migi is still somewhere around there. He is still in Shinichi's hand, he is just "hibernating." After undergoing massive physiological changes during the fight with Gotou his ability to stay awake had diminished just like when he revived Shinichi.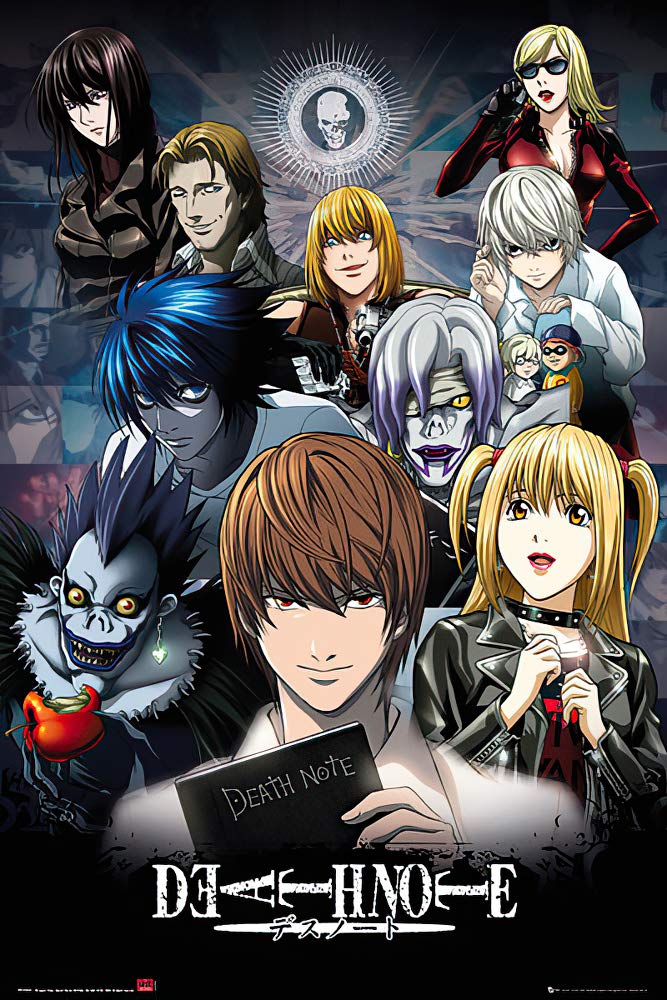 Death note
This is a manga series created by writer Tsugumi Ohba and illustrator Takeshi Obata. The series centers around a high school student who discovers a supernatural notebook that allows him to kill anyone by writing the victim's name while picturing their face. Ryuk himself writes Light's name in his death note, killing the protagonist once and for all after he has been caught red-handed by the KTA, Kira Task Force. At the end Ryuk himself wrote his name on the book.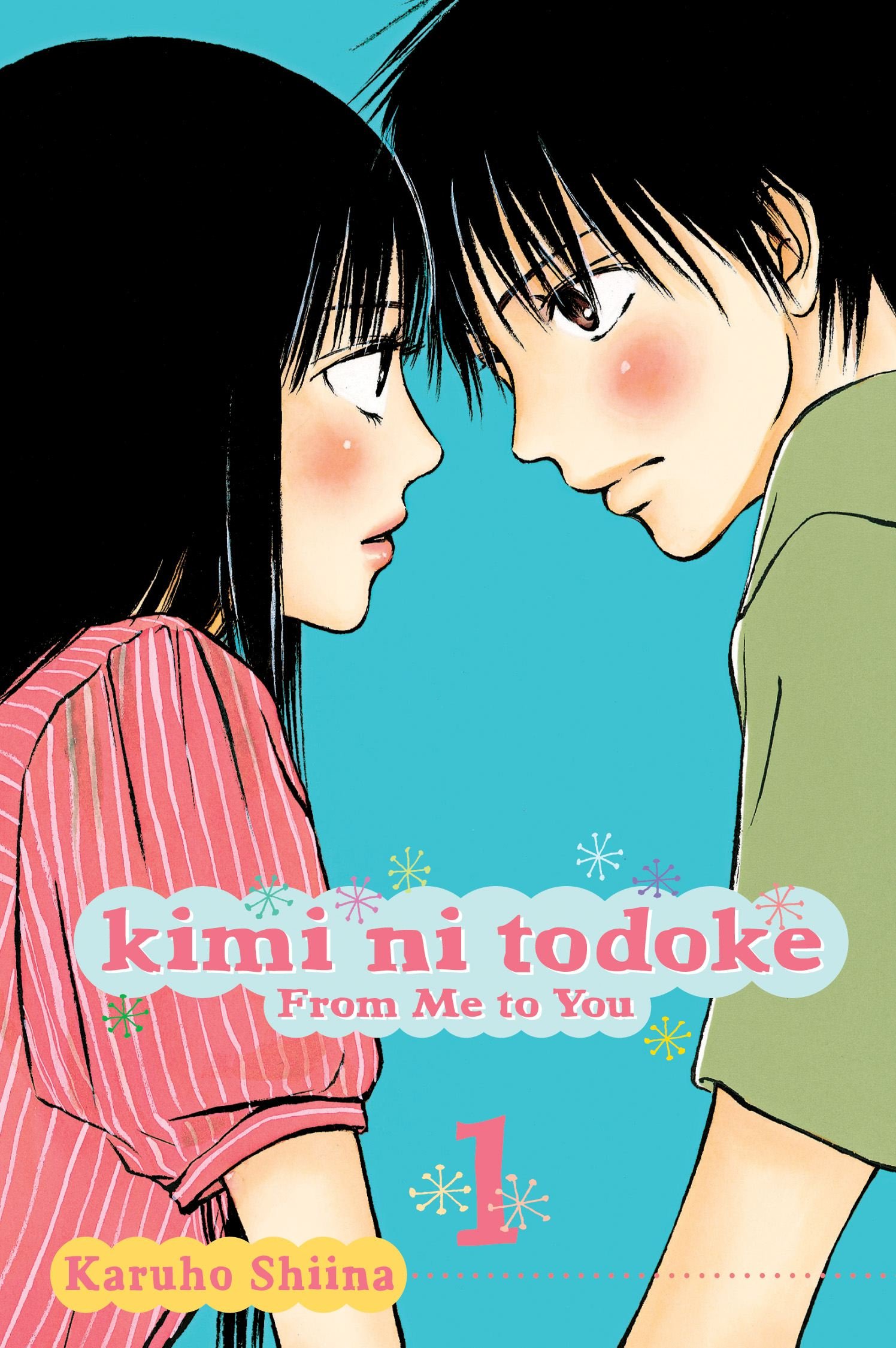 Kimi no todoke
In this story, you will see a 15-year-old high school freshman Sawako Kuronuma—dubbed Sadako by her classmates for her resemblance to the character from The Ring—has always been feared and misunderstood because of her appearance; rumors around achool report that she can see ghosts and curse people. In the end they end up dating each other.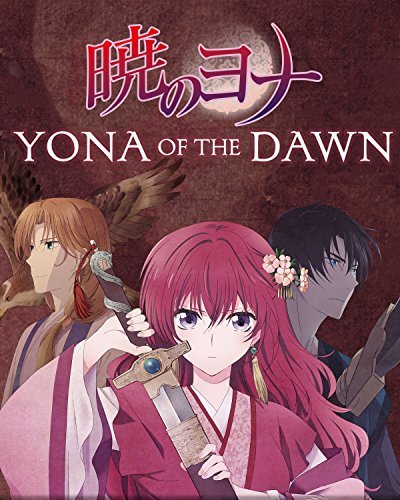 Akatsuki no Yona

Overall, Yona of the Dawn, Vol. 24 has continues to tell a quality story through well developed characters and impressive artwork. If you are looking for manga with strong heroine with great character development, then you should watch this. As of now, the series is still in the run and might not end anytime soon. Studio Pierrot anime series debuted with 24 episodes, which covered the first eight volumes of the manga. Thereby, Yona Of The Dawn Season 2 will likely adapt the next eight. This leaves plenty of content for the anime's future installments.
Anyway, thank you so much for reading. I appreciate your time and effort. If you've any questions about this post then don't deny your heart with a hesitation. I'm always open for any suggestions. Leave a clap if you like it. Every CLAP is your appreciation for my words.

Share if you consider this important to someone.
Have a great day 😊, Cheers!