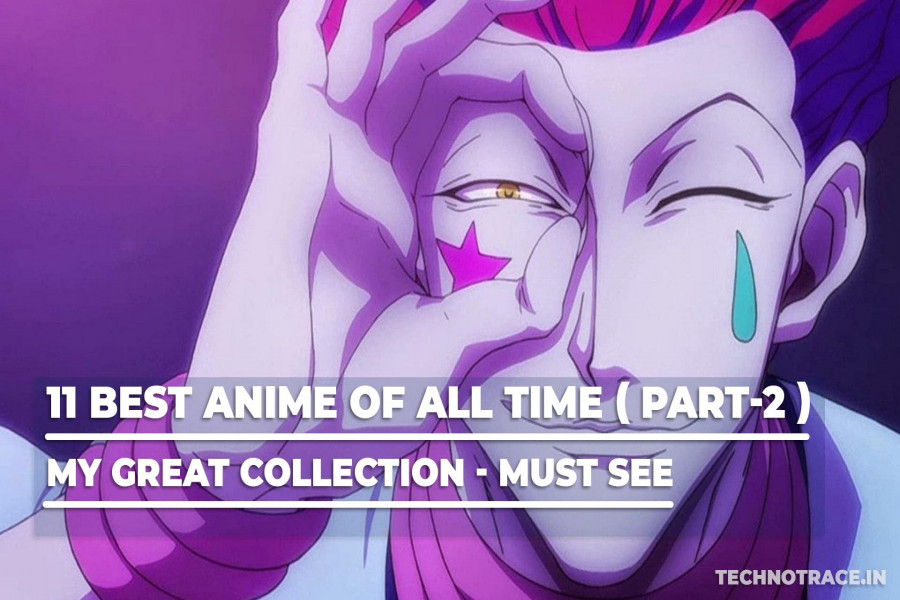 11 Best Anime of All Time ( part-2 ) My Great Collection
Anime the dose of escape reality
It is said that the first Japanese animation was made and released in 1917. Speaking of the earliest famous anime in Japan, Astro Boy was released in 1963 as the first anime series aired on TV. Around hundreds of new anime are aired on TV and distributed to the movie streaming platforms and come to the screens every year, and the number of must-watch anime is going on increasing year by year. Here we will discuss the 10 best anime of all time from every genre.

Now that we have already discussed a few great anime in our previous blog, let's find out other 10 versatile anime you should watch to make your quarantine a little entertaining.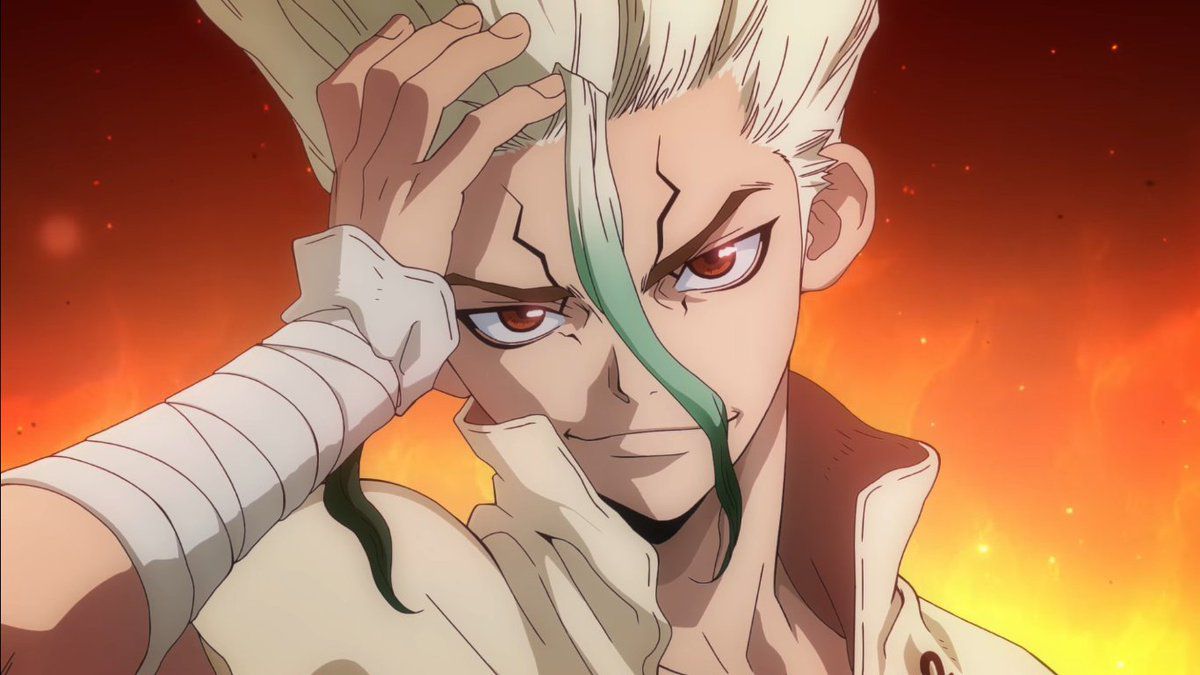 Dr. Stone
There are no anime lovers who don't know about this one-of-a-kind anime. If you are truly an anime lover and want to watch something that makes science look fun, go for Dr. Stone. Dr. Stone has no slow or boring moments at all. It's also largely comedic and action-packed, due to which the pace never slackens. Also, the soundtrack is epic in every sense of the word. This series contains two seasons.
Stone is an isekai in disguise. The adaptation of one of Shonen Jump's most popular manga.

This anime is about bringing back the technological human civilization. The hero plans to rebuild civilization with others. humanity was mysteriously petrified for 3,700 years. Then Senku's friend Taiju Oki woke up and made discoveries and developed a compound that will allow them to instantly revive others. Together with his new allies and friends, Senku's Kingdom of Science engages in a war with the Tsukasa Empire. Then won the war.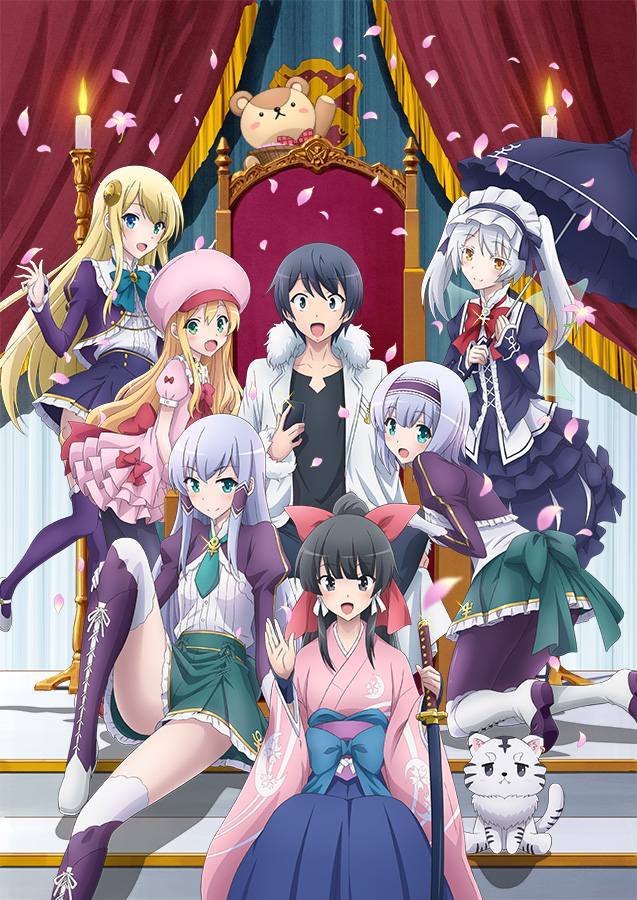 Isekai Wa Smartphone To Tomo Ni
if you are a BIG Romance person, then you will surely love this anime. In this anime, you will see fifteen-year-old Touya Mochizuki is accidentally killed by God. As an apology, God allows him to be resurrected, but since he cannot send him back to his old world, he instead reincarnates him into a fantasy world along with a single special request.

In the end, he becomes the sovereign king of Brunhild Dukedom after receiving sovereignty over an area in between the Kingdom of Belfast and the Regulus Empire. Last he got married to all the 9 princesses Elze, Linze, Yae, Sue, Yumina, Leen, Lu, Sakura, and Hilde.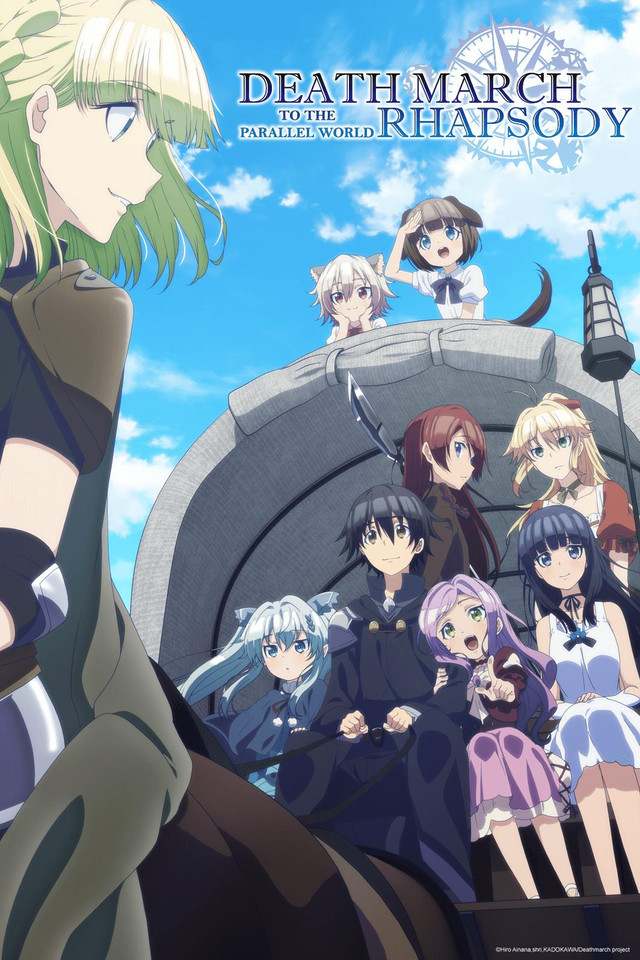 Death March kara Hajimaru Isekai Kyousoukyoku
Death March is one of the most innovative anime. It focuses around an overpowered Mr. nice guy Jesus named Satou who saves women from slavery among other things with the powers of an I.T. guru and makes them his property.

The first half of Death March kara Hajimaru Isekai Kyousoukyoku ultimately boils down to explaining the world and having Satou gain power and knowledge as well as a bevy of girls to join him. The later half of Death March kara Hajimaru Isekai Kyousoukyoku begins to focus on an adventure when Satou saves a young elf girl named Mia and begins to want to travel the lands for his own understanding of this strange world.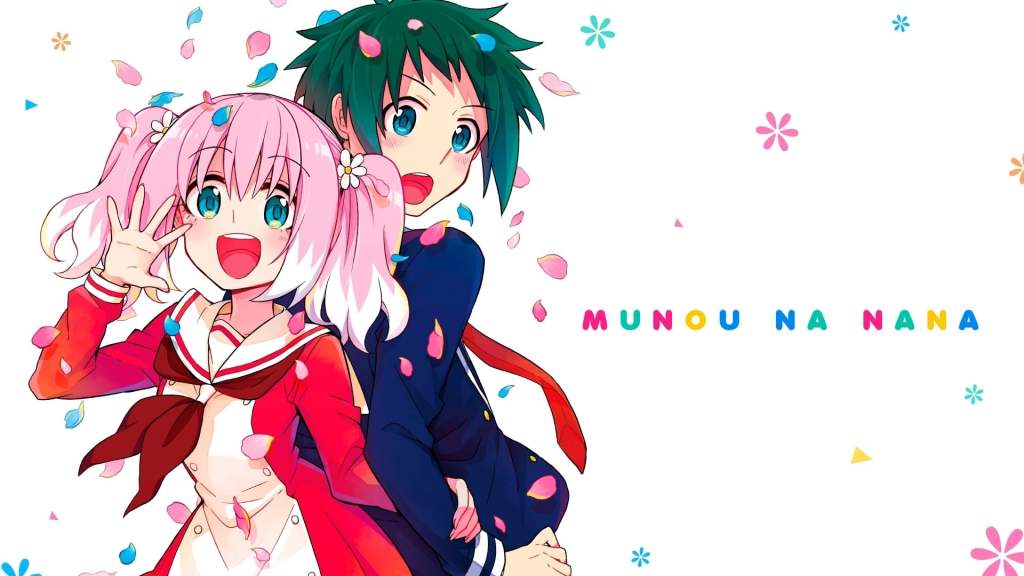 Munou na Nana
Munou na Nana is an anime that began strongly and that had a huge potential. However, this ended up being the whole opposite. The story takes place on an island for special kids. Who is supposed to protect the earth from the "enemies of humanity", where there is a school that is a sort of Boku no Hero Academy. And actually, that's your first impression. Nanao, the human that it's called the 'protagonist', is a talentless guy in a talented school.
Later on, it is revealed that Nanao is not talentless as such, but a guy with the talent to nullify the other's talents. At the same time, while you're telling his story and how he suffers because no one knew his secret ability and everybody bullied him because of that. Then the story goes on and in the end, Michiru dies with a content smile on her face while a devastated Nana embraces her lifeless body.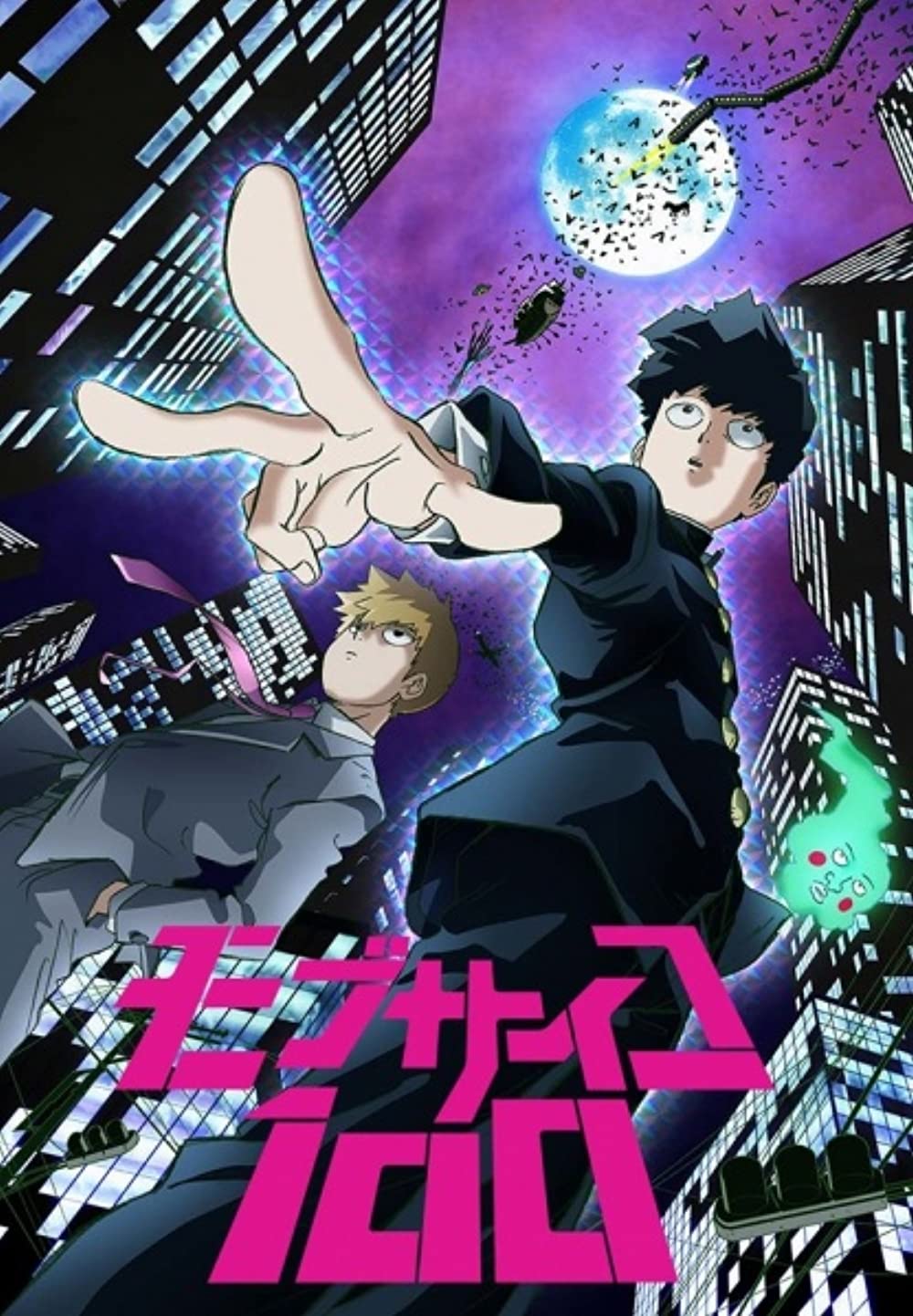 Mob Psycho 100
This is indeed a masterpiece. The characters are understandable, the plot is thrilling and well-paced. It's serious at times but it has a bit of that lighthearted feeling too. It has some touching scenes in there and they're very well made.

In this anime, you will see a psychic middle school boy trying to live a normal life and keep his growing powers under control, even though he constantly gets into trouble. In season two, you'll see Mob stepping back into his everyday life at school. Mob returns with his growing group of friends, though having gained some experience through awkward school drama and psychic battles alike, Mob himself is beginning to change.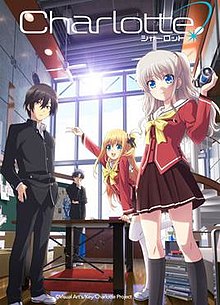 Charlotte
For a person who rarely watches anime, this is one of my favorite shows of all time. The characters are memorable, the plot is pretty good, and the graphics are commendable.

The story takes place in an alternate reality where a small percentage of children manifest superhuman abilities upon reaching puberty. As the story goes on, in the end, you will see Yuu has lost all of his memories. As a result, his personality is a blank slate.
Charlotte starts off simply enough. Towards the end of middle school Yu Otosaka discovers he has the ability to look at someone and possess their body for a period of five seconds (during which his own lies comatose). Being a middle schooler, he abuses this in expected middle school fashion; checking out girls' bodies, using someone else to punch out someone he doesn't like, and cheating on tests by possessing all the smart kids during exams to read their answers before going back to his own body.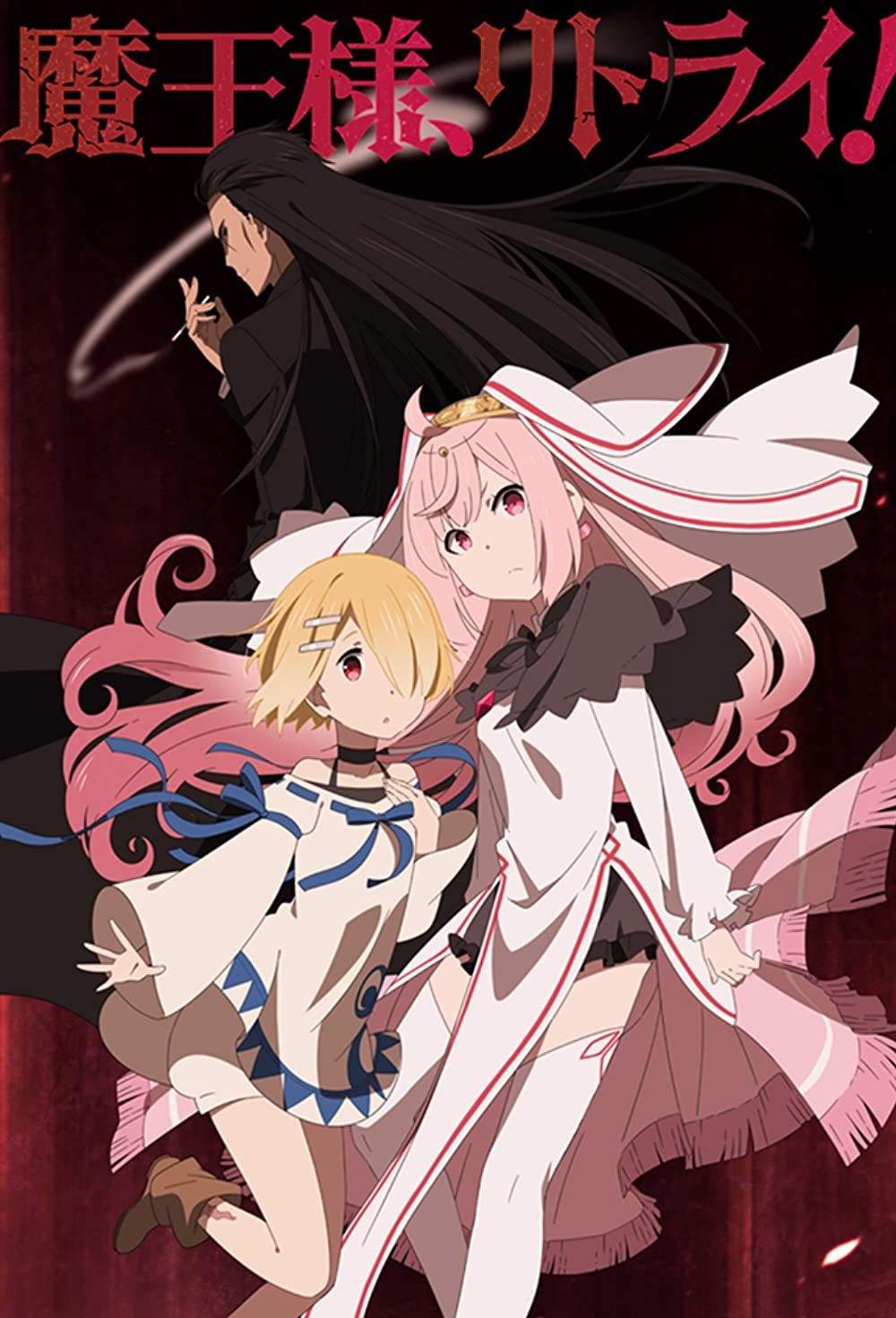 Maou-sama, Retry
Maou-sama, Retry is very adventurous and full of action-filled anime. In the anime, you'll see Oono Akira is a Game Manager for Infinity Game. While logged in one day, Akira is transported to the world of the game and dons the body of his in-game persona.

People are already waiting for season two.
In this anime a lot of moderately interesting things happen and new characters important to the plot do not waste much time in making their appearance.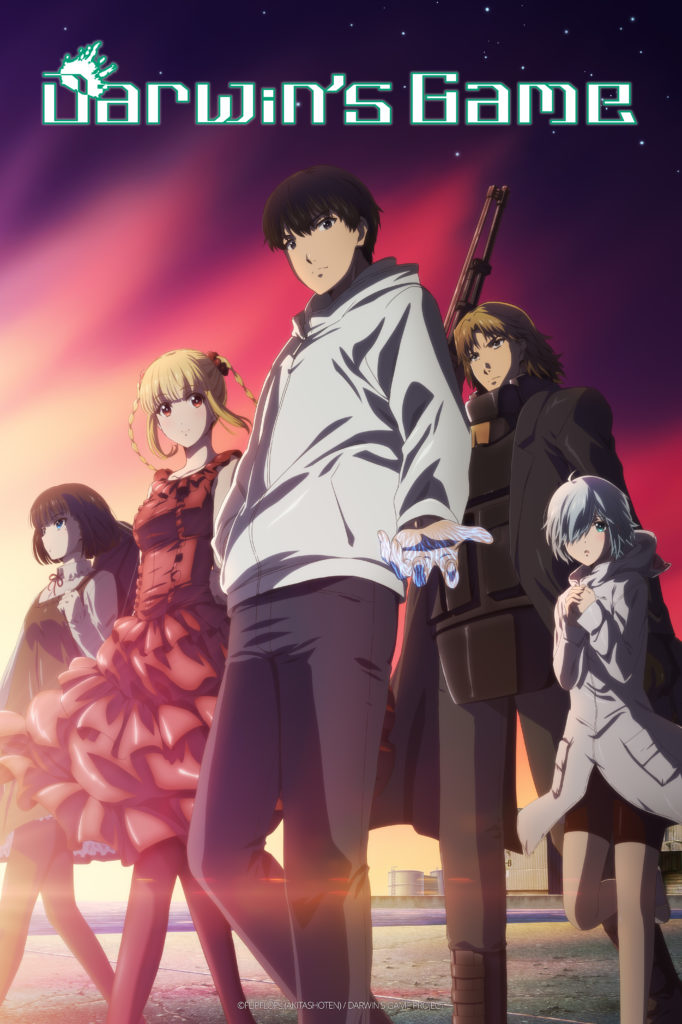 Darwins game

The anime is full of an excellent premise, excellent animation, fast-paced but not rushed, action, drama, superpowers, and death. What's not to love? Some scenes may cause brutality and gore but the all-over lore was fun and quite interesting.
In this anime you'll see a 17-year-old high school sophomore Kaname Sudō accepts an online invitation by a friend to play an app game called Darwin's Game, unbeknownst to him that it involves a fight between life and death. In the end Shuka surrenders and therefore becomes allies with Kaname.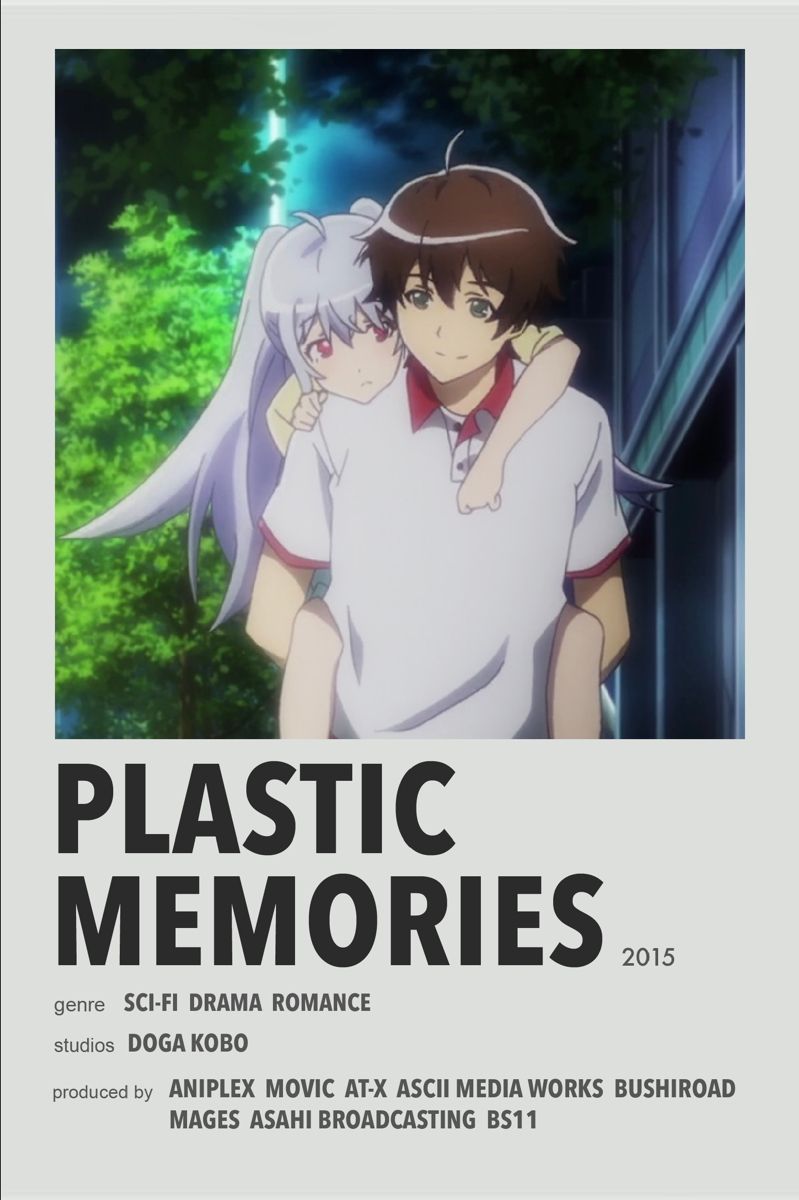 Plastic Memories
This is a wonderful sci-fi fantasy anime series. This love story is as bright and wonderful as it is fleeting. Knowing that your beloved isn't going to last and still trying to achieve the love, making their final days shimmer with joy and continuing to live on their memories - a true masterpiece.
In this anime, you will see the human protagonist Tsukasa Mizugaki and a Giftia named Isla. Slowly, their relationship progresses, and as both slowly fall in love, Isla is revealed to be nearing the end of her lifespan. In the end, Tsukasa wakes up and Isla apologizes for not telling him earlier that she has 1,000 hours remaining in her lifespan.
Tsukasa promises that he will stay with Isla until the end, no matter what. 18-year-old Tsukasa Mizugaki is offered a position at the renowned SAI Corporation due to his father's connections. SAI Corporation is known for its production and management of androids that possessed human emotions called Giftia. Plastic Memories has some random comedic action but apart from flashbacks and one single episode, the show chooses to focus mainly on the drama, the relationship between Tsukasa and Isla.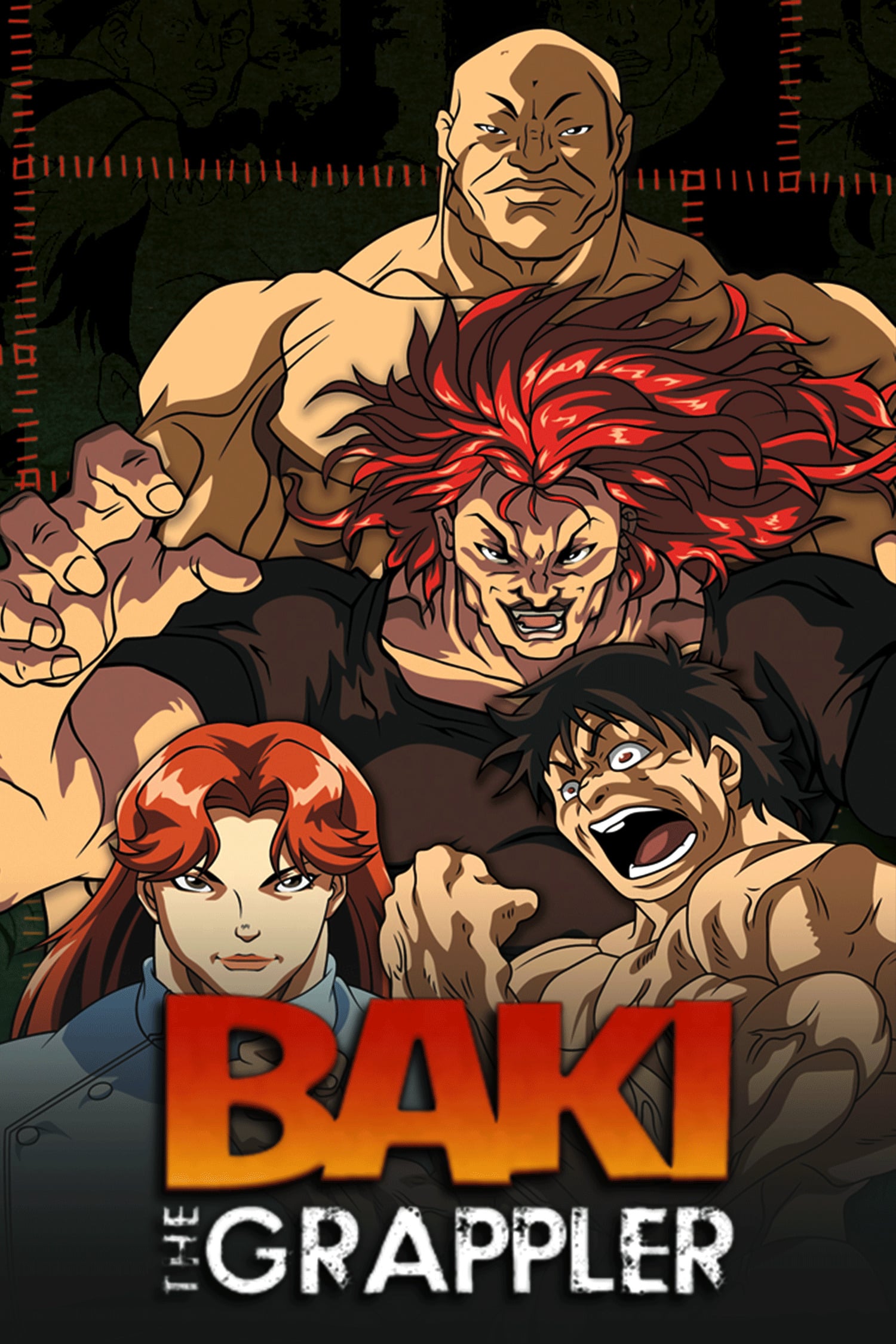 Baki the Grappler
The animation is good and art style too although a bit outdated since it was released in 2001. Baki Hanma is certainly better than the original Baki. This is mostly because of the better animation and the fact that the producers have more resources than at the time of the original anime, but also because Baki Hanma has expanded the universe more and has adapted more of the manga than the original series.

Grappler Baki is a stunning example of anime mediocrity. With standard animation, stock characters, and an opponent whose premise is, well. It's not about romance or car crashes or mechas or even things you would expect might be included in fighting anime like training or weight lifting or even a hero's origin story. Baki is the protagonist
of the story. We know nothing about him, and neither does anybody else. He appears at a tournament sponsored by the Shinshinkai martial arts group and proceeds to beat the crap out of their best students. He meets a stubborn adversary in the final round, but Baki knows how to spot his opponent's weakness almost instantly and perseveres. Baki gets involved in an underground fight club where anything goes, and his first opponent stops his foes by ripping out their nerve endings.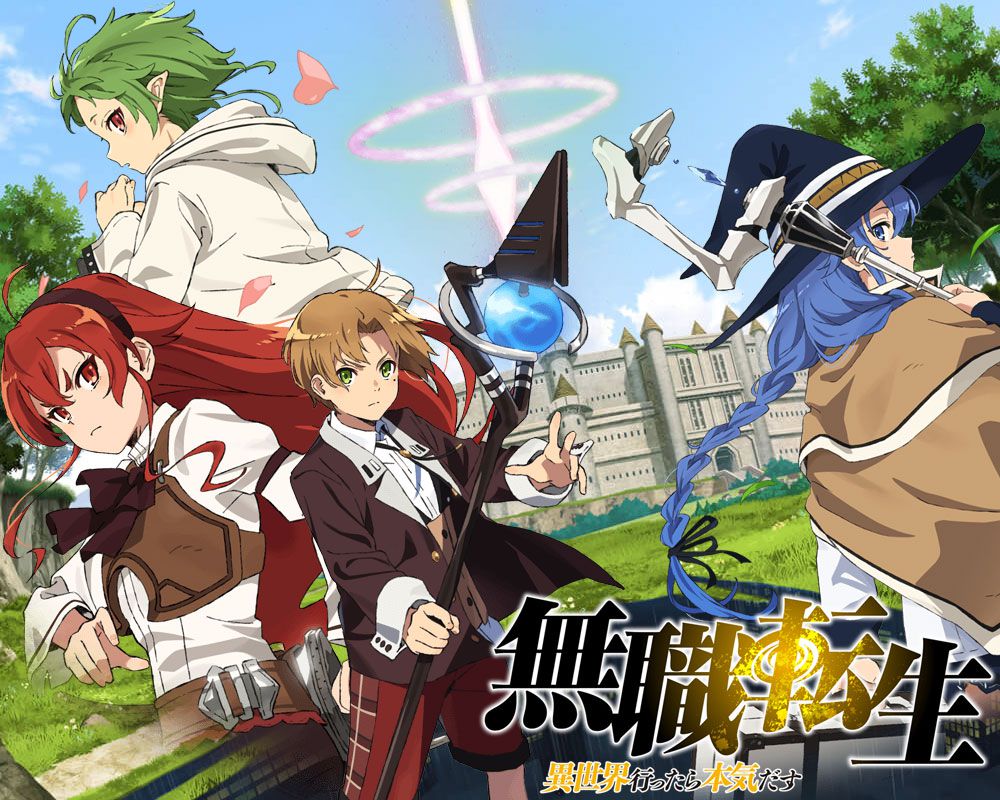 Mushoku Tensei: Isekai Ittara

A child molestation fantasy story decorated with some generic isekai elements. A thirty-four-year-old unemployed and reclusive man is disowned and kicked out of the house by his siblings following the death of their parents. In the end, it is Eris who ends up within the afterlife.
There is a surprising amount of character development and world-building. It is also shown that Rudeus only knows as much of the world he was reincarnated into, as what he read in books which is a nice detail as it leaves a sense of mystery to the already interesting world. Rudeus is an amusing, overpowered main character that doesn't have many unlikeable traits. The storyline is good as well as there is always a clear goal in mind so you won't be sitting there saying to yourself "Where is this going? What is happening?".
Anyway, thank you so much for reading. I appreciate your time and effort. If you've any questions about this post then don't deny your heart with a hesitation. I'm always open for any suggestions. Leave a clap if you like it. Every CLAP is your appreciation for my words.

Share if you consider this important to someone.
Have a great day 😊, Cheers!