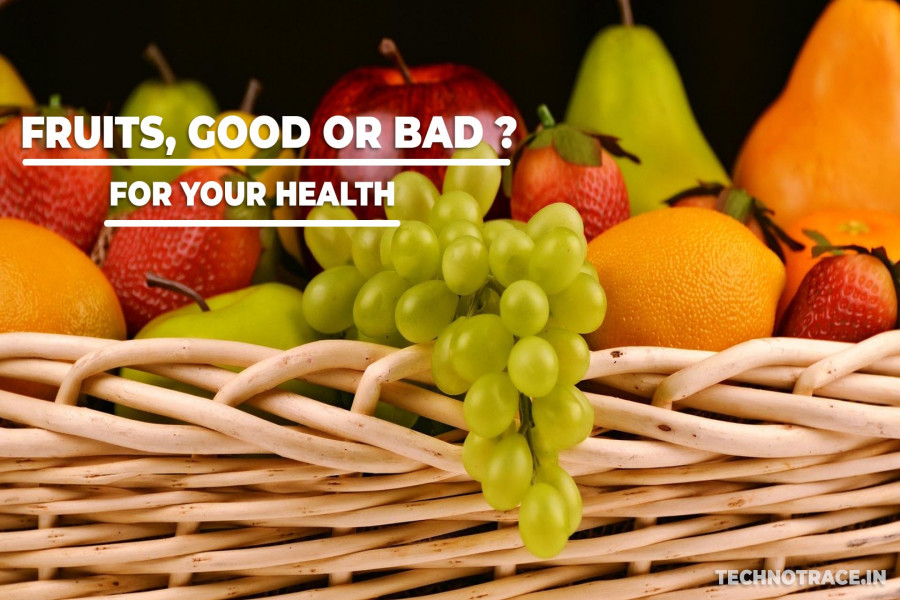 Fruits, Good Or Bad For Your Health ? know more in detail
An apple keeps a doctor away
These days people tend to have a plant based or vegan or vegetarian diet. Some look for a keto or high protein diet, some also ask about a fruitarian diet. According to registered dietitians Kate Patton ' the fruitarian diet has a big risk of malnutrition'. . Also new research has shown us that fruit can have adverse effects on our body. Not everyone can digest fruits properly like kidney patients, thyroid patients,diabetes patients and patients who suffer from constipation. Fruits are also not good for overweight people as they contain sugar. The sugar may be natural, but it has the same effect.
Before throwing light upon the role of fruit in our body, we must keep one thing in our mind that every substance has a favorable and adverse effect. It depends on how you balance this by understanding the whole deal.
Can it cause
an adverse effect?
Yes.
Fruits contain
a lot of sugar. This includes sucrose and high fructose corn syrup. Large amount of these might cause negative metabolic effects. As it is the natural source of sugar, it doesn't cause concern
harm due to the combination of photochemical, fiber and water it carries. One should remember that excessive eating can affect adversely.
Taking excessive fructose gives birth to disease like heart disease, obesity etc.

Heart disease
Increased sugar intake results in risk of heart disease. Studies proved that people with rough consumption of fruits have

greater chance of getting a heart attack.
Glucose gives rise to chronic disease. A safeguard of it to reduce consumption as much as possible.
Only having fruits in the diet might be potential can create a chance of tooth decay. Because of it's highly acidic nature. Also it has low levels of vitamin B12, iodine and omega 3 fatty acids which results in
drowsiness, tiredness , destruction in the immune system.

A lot of fruits take a lot of time to digest whereas some fruits can be digested very easily, that is why apples take
more time to digest than a lemon.
However one should never include a market selling fruit juice as fruits. Natural fruit juice contains very less amount of sugar as per soda or soft drinks.

These artificial fruit juices can harm your liver but natural juice will never do that.
Can it cause a positive effect?
Of Course yes.
Fruits as a natural substance curbs essential vitamins, minerals,
antioxidants and other plant proteins. Especially the skin of fruits is enriched with fibre and other essential antioxidant compounds.
One more attractive thing about fruit, it will keep you full for longer. Suppose eating a big banana can reduce your hunger for two hours.
Fruits have some special essential compounds that no other non veg food can provide. Some people have fruits as optional but cutting them into zero might be troublesome. You may fall under the category of nutrition deficiency.
Every fitness freak person has fruit in their breakfast. Not only it benefits health from core but it gives a damn glam to the texture of our skin.
Anyway, thank you so much for reading. I appreciate your time and effort. If you've any questions about this post then don't deny your heart with a hesitation. I'm always open for any suggestions. Leave a clap if liked it. Every CLAP is your appreciation for my words.

Share if you consider this important to someone.
Have a great day 😊, Cheers!